Vardy Will Finally Play As The Foxes Charge To Make History Continues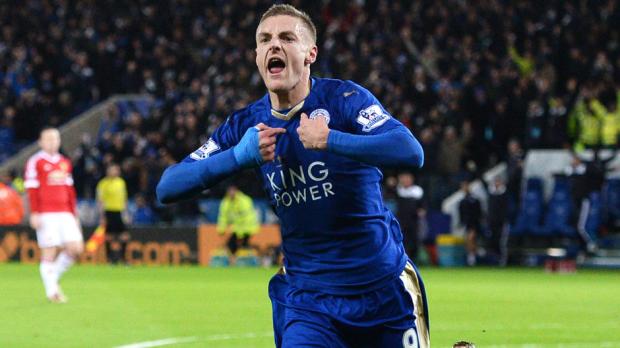 Arsenal will lose because they can't finish higher than fourth place two seasons in succession
There are some things in life you can rely on – your biggest toe will always catch the sharpest corner in any given room, Pringles tubes are never big enough to fit a full hand in and Arsenal will always finish in fourth place. Last season was an exception, though.
With Manchester United only just making the Champions League places, Arsene Wenger's side were outranked as the Premier League's most tediously tragic fallen giant, pushing the Gunners up to the heady heights of third place. Any higher and the club's support might finally have nothing to moan about in front of the Arsenal Fan TV cameras. Claude and Robbie would never be seen again.
But it can't happen two seasons in succession. English football might have a new order, with Leicester set to win the title, but Arsenal finishing higher than fourth for two years in a row would be sheer anarchy. Therefore it's only natural to presume Sunderland will claim victory on Sunday, because even that is more plausible than Arsenal not finishing in fourth place again.
Jamie Vardy will attempt to sneak on to the pitch hiding behind Wes Morgan
Contrary to his personal mantra, Jamie Vardy chatted s*** and got suspended last week, seeing red in the 2-2 draw against West Ham. But not to worry, Wes Morgan casts quite a large shadow. There will be plenty space there for the Leicester City striker to hide himself in for Sunday's home clash with Swansea City. The Foxes could hide their entire team behind Morgan.
Morgan has been integral to Leicester's astonishing run this season, forming the basis of their solid defensive backline alongside Robert Huth. So if Claudio Ranieri fields him up front against Swansea this weekend, the Italian's ploy will be obvious. Morgan will be there to hide Vardy from the referee, getting round the ban meted out to the striker. Vardy operates in the shadows anyway. The big man/small man act double act has worked for so many teams before – now it could work for Leicester, but only if the little man isn't spotted.
Comments
comments