4 Good Webmarketing Practices To Boost Sales And / Or Customer Loyalty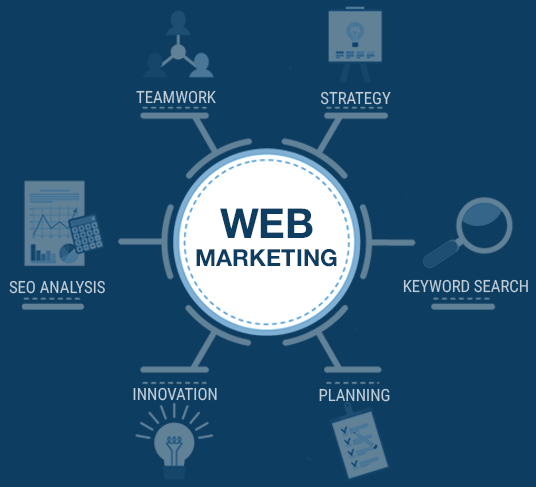 Whether your company is already fully digital bilingual or you are still totally new to webmarketing, here are 4 axes that will allow you to take a step back on your marketing strategy in order to select the actions that really matter for the visibility of your company. Let's go!

1- Better understand your customers
Knowledge is power
Before you rush on digital marketing and all the wonderful tools that flow from it, I very often recommend to SMEs to take stock of their marketing foundations, especially their target and positioning. Activating the web speaker without having a precise vision of the aspirations, needs and expectations of its target clientele means taking the risk of wasting time.
Defining the persona of your ideal client is essential in order to have a powerful and fair communication.
This is all the more important on the web that Internet users do not take more than a few seconds to decide whether they stay on a site or go their way … Unlike a face-to-face interview, there will be no one to retain them or charm them with your most beautiful smile. Targeting becomes a priority!
2- Reassure your prospects
A web site – pro, responsive and ergonomic!
The second most important element is to offer potential customers the opportunity to learn more about your company. In this, a website with professional design is key. The main objective of the website is to present the company and its offers to its visitors and to reassure the quality and seriousness of your company
Provide a responsive website, ie suitable for navigation via tablet or smartphone. Indeed, 60% of French people use the Internet via their mobile phone (source CREDOC 2016 Study), not having a responsive site is depriving themselves of a non negligible traffic! Would not that be a shame?
Finally, to reassure your prospects, testimonials, logos of companies that have trusted you, labels are all guarantees of reassurance for your visitors. This is particularly true in e-commerce where 88% of consumers consult customer reviews on notification platforms before making a purchase (FIFG survey). It is therefore important to gather the opinions of your customers and enhance them beautifully.
3- Make yourself visible to generate leads
Search Engine Optimization
Of course, we will not neglect your visibility! A "showcase" and static website will reassure your visitors, but will not necessarily allow them to find you if they have never heard of your brand. That is why working with SEO is an opportunity to be seized, it is the opportunity to make the company visible on the search engines. In this the blog is often a devilishly effective tool to make your site live and bring new content that Google is fond of. To seduce your future customers, start by seducing Google!
4- Connect & nurture the relationship
Discover the hidden powers of a newsletter …
After a first discovery, many of your visitors prefer to spend time before going to the "buy" phase. Naturally, they need to know a bit more about you, your business and your expertise to ensure that you are the right company to meet their expectations.
To send them regularly a newsletter will allow you to highlight your know-how while remaining present in the minds of your prospects. Consider sharing quality content rather than systematically sending promotions that will surely drive your subscribers away.
Enable Social Networks
About 50% of Kenyan people are registered on at least one social network, so it is the ideal place to connect with your audience. Social networks create a link and bring a more humane face to a company. How does it improve performance? By loyalizing its audience that devil! Internet users are significantly more likely to purchase your services or products after interacting with your online brand.
Finally, one of the essential advantages of social networks is of course the visibility they can bring. They allow to leave the restricted circle of the physical network to go to activate the virality of the virtual world
In summary: make your own assessment
In summary, there are multitudes of actions that can be considered on the web to develop your reputation, retain your customers or develop your sales. Do not try to attack on all fronts. Your priority is to define … your priorities!
Comments
comments