5 Benefits Companies Obtain Through The Cloud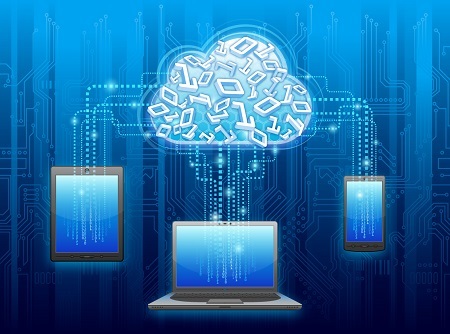 In each workday of a company, managers look for ways to be more efficient, productive and competitive.

Today in the era where technology is the tool in almost all effective processes, talking about Cloud is talking about how to achieve that success
According to figures from the International Data Corporation (IDC), in 2018 at least half of IT spending in the world will go to Cloud and this responds to the fact that it is becoming a basic pillar of IT departments. In Africa alone, cloud computing services will grow more than 20% this year.
Below are 5 the benefits of businesses adopting Cloud:
Companies change the paradigm of their businesses in a positive way
The companies discovered that their previous operating schemes were too expensive and inefficient, and they look for simpler and more efficient solutions.
The cloud delivers computing capabilities as a service: it pays for what is consumed instead of each person installing their own infrastructures and software, a process that is complicated. You do not have to acquire licenses or manage machines or data centers.
Flexibility and ease of adaptation
By having all the information accessible through the Internet, companies can access it at any time and from anywhere in the world.
Using the cloud does not imply any type of adaptation for companies. It does not require the installation of any type of software or to migrate content or large volumes of information. The process is very fast and simple.
Cost savings
The current trend on the cloud is to have all applications online. This generates significant savings and improvements in agility for companies between 25% and 50%, since they are only used for the resources that are used.
The migration to Cloud is a new way of working very effective that easily adapts to the needs of the company and that allows it to grow making it even more productive.
More technology and less investment
When you migrate to the Cloud, you can access state-of-the-art software, usually offered by the supplier companies.
For a small company investing large amounts to have these services is almost impossible. With the services of the cloud, monthly or annual plans that are more accessible are contracted.
Costs decrease if public clouds and private clouds are combined. Technologists recommends keeping in the public files that the staff requires for their work, and in the private, confidential information.
Better time management
With this new technology, it is no longer necessary, for example, to send a job to each member of our group by mail or to worry if it has been sent or if the document takes too much space.
It goes up to the cloud and from there it is shared. You save a lot of time using these tools and it is easy to access them, but also the communication between the members of the team improves significantly
Comments
comments