At the beginning of the year, Deputy President William Ruto, categorically stated that politics was over and people should focus on development then 2022 campaign.
Well, it seems that development can be achieved in less than 200 days and Ruto has already started preparing for 2022 election.
New Airbus H145
His first objective, was to acquire a new Airbus H145 from France which costed him 8 million Euros, roughly more than Sh.1 billion in Kenyan currency.
Ruto has now added one more machines to his aviation garage, which makes it to five choppers owned by Ruto
The official Manufacturer Airbus, noted that the state of the art machine would be delivered in June 2018.
The airbus is a state and mastery of art and science fiction in reality, here are 10 facts about the airbus bought from France.
The machine would be flown by Mario Magonga, who was undergoing training in France before his return to Kenya.
The Chopper costs 1 billion and can accommodate upto 8 passengers
The chopper's range is measured to 480 Kilometers or 260 nautical miles, which means that  the chopper can fly that distance without landing based on its fuel carrying capacity
The chopper is also armed with Night Vision cameras, which makes it ideal for security agencies and rescue operations
The chopper also enjoys forward looking infra-red cameras, which employs the technology of wireless transmission of datat
Another important feature, is a powerful search light which is also ideal for rescue operations
To add on, their is hoist, and external roping which can support two people – one on each side
Ruto's chopper will be one of its kind in Kenya
The highly anticipated helicopter will likely bear registration 5Y-*** on arrival in the country
This chopper will make number five in Ruto's aviation garage of  two Eurocopter AS350B3e (registration 5Y DSM and 5Y DSN), a Eurocopter EC130B4 (5Y DSC) and Douglas DC-9 (registration 5Y-SAX).
Two Eurocopter AS350B3e
The chopper is valued at a cost of more than 250 million Kenyan shillings is an advanced version of Ecureuil family with the following features
It has a carrying capacity of 9, including 6 passengers, 2 doctors and 1 pilot
With a maximum speed of 155 kts / 287 km per hr, the chopper is ideal for emergency services
Plane boosts of a dual LCD-screen Vehicle and Engine Multifunction Display (VEMD)
Video below
Eurocopter EC130B4
Costs over Ksh. 200 million
High performance chopper with great hovering capabilities
Comes in multiple designs but same capacities and features
Meant for VIPs
Douglas DC-9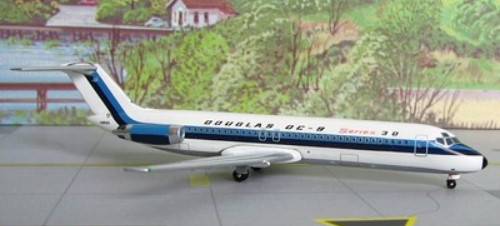 Its a jet liner with the following capabilities
Twin-engine, medium to short range jet
Meant for frequent flights
Two pilots with upto 90 passengers
The jet is valued at more than 2 billion Kenyan shillings