5 Reasons To Date A Lady Who Loves Football Ahead Of World Cup 2018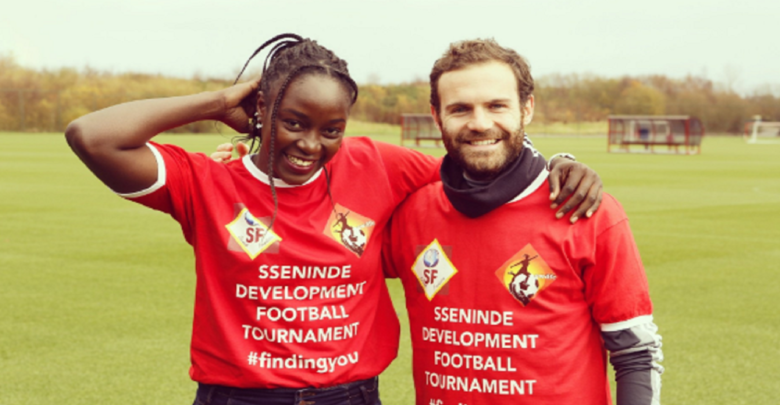 At the moment we see our team play for a place for the great cup of the world is that we feel more than commitment to the shirt.
So women can also love football because this is not just a men's sport, here are some reasons why any guy will love being with a woman who likes football.
It will fall very well to his friends
In an outing with friends, almost always the theme of football, happily she will not be the girls who get bored and want to go immediately, but also listen carefully to the views of all, also give yourselves that will surely be very successful
Far from making your attitude seems to be manly, you and your friends will be pleased to know that it is not just another girl who talks about shoes and makeup, and that your friends may invite you to more meetings.
You will not have to worry about a match being crossed with a special date
Sometimes it happens that the anniversaries or other important dates of the relationship cross with the party that you were waiting to see and you feel between the sword and the wall because you do not know what to do.
However, if she shares that same feeling as you, there will be no problem to postpone the exit because she understands your fanaticism.
You will not have to think much about the anniversary gift
Men always have a big problem when it comes to choosing the anniversary gift with their partner or another special date and they are limited to flowers and chocolates, but if you have a girlfriend who loves football, the best gift for her is a shirt for your favorite soccer team
The best companion to go to the stadium
You will always have to go to the stadium to encourage your favorite team because she knows how important it is for you to live football close up. And there is no better company than the woman you love.
Football on the weekends
The best weekend plan for you is to prepare something delicious and stay in the armchair or in the comfort of your bed watching Premier League after World Cup 2018
Although they share this love and taste for football, never forget that they also have to share a space for other activities that develop as a couple and contribute to their relationship.
Comments
comments