Employment
7 Kenyan Celebs Who Quit Lucrative Jobs In 2022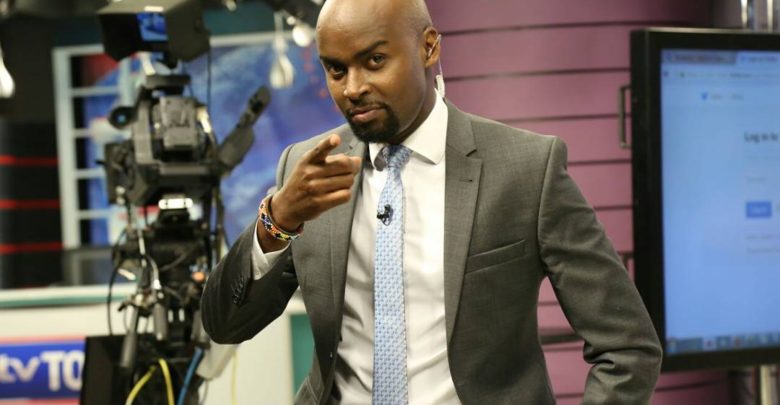 Since the hit of COVID-19 pandemic in the beginning of 2020, Kenya's economy has been on recesses , affecting greatly the job market.
Here are Kenyan celebs who were affected by job market loss in 2021.
1. DJ Mo
Popular Disc Jockey Sammy Muraya well known as Dj Mo has officially left Nation Media Owned NTV.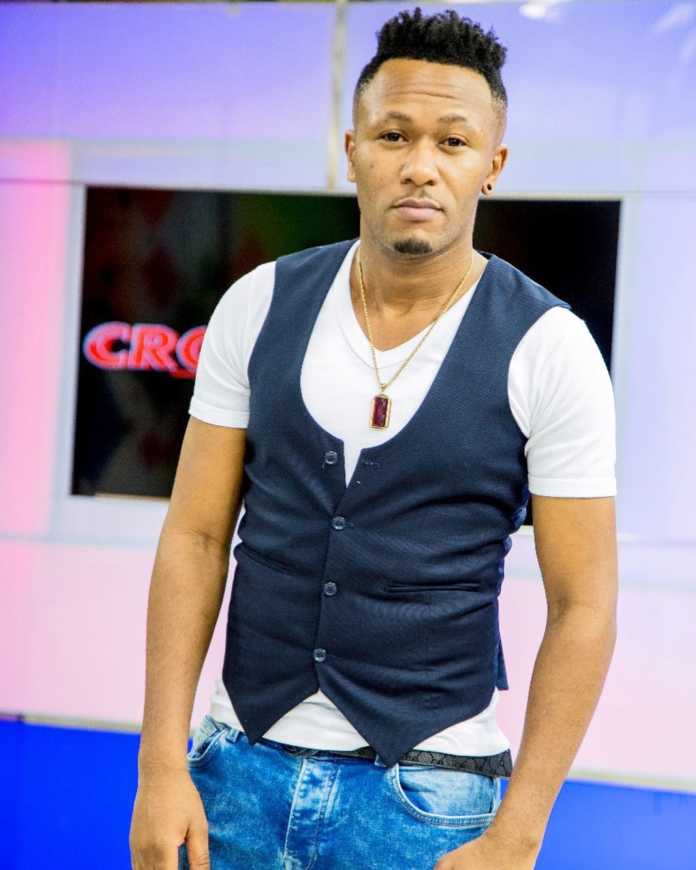 On Sunday, February 28, 2021, NTV unveiled a new presenter who will take over DJ MO's job as CROSSOVER 100 host.
NTV confirmed that Dj Son of Nations will be co-hosting the show alongside Grace Ekirapa.
"Here's a fresh look, the new season of Crossover. Every Sunday from 11:30 am," NTV shared on their social media pages.
2. Makena Njeri
British Broadcasting Corporation (BBC) Africa journalist Makena Njeri has left her lucrative job from the international broadcaster.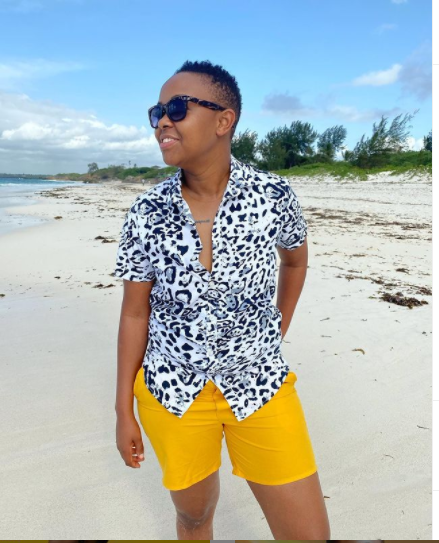 Makena recounted how much she had grown to be and her big achievements she earned after working with BBC
" Every beautiful story has a beginning and a powerful ending. This has been my journey working at the Beeb for the last three years! I have been built as a journalist in a way I never imagined. Challenged to think different and talk to a global audience in every story I reported on," read Makena's post in part.
Makena had been working with BBC for three good years . She held the position of being the producer for the BBC Whats New show. The show was nominated for the Emmy's Award in 2019.
3. Makori Ongechi
In March 2021, Citizen TV's senior Education reporter Makori Ongechi was sacked under unclear circumstances that make huge news on social media.
According to earlier accounts, it was alleged that Makori was sacked based on religious grounds, but later own, more revelations came in.
Social media reported that Makori had fallen out with senior editors who ended up giving out assignments to other reporters especially on Saturdays which is his worship day as a Seventh Day Adventist (SDA) member.
Other claims indicated that he had been sacked due to serious claims of corruption and receiving bribes. At one time senior reporters investigated him after buying Range Rover car worth millions
Makori remains a hot cake in the market and will soon be back on the screens of other rival stations
He joined Citizen TV as an intern in 2017 before he became a full time reporter.
4. Jane Ngoiri
Nation Media Group veteran anchor Jane Ngoiri has left after serving for a decade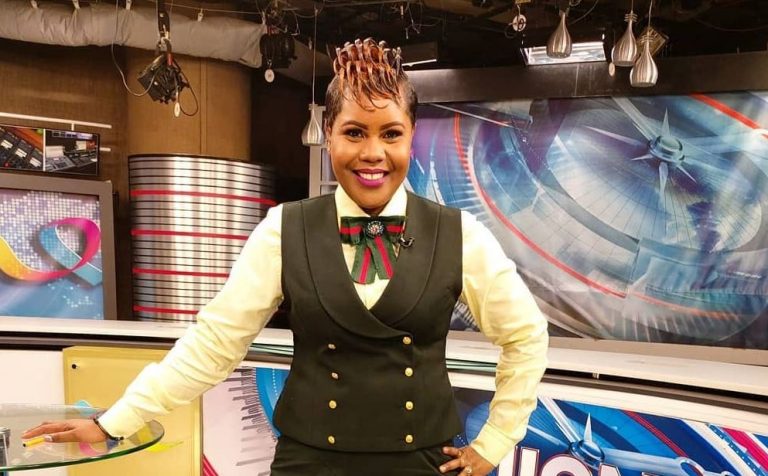 Jane who has worked for the Nation Media for over 10 years tendered her resignation letter on Thursday 28th January 2021.
She is one of the few Kenyans among 158 civilians that were accorded the Head Of State Commendation by His Excellency President Uhuru in December 2020.
According to the word around the corner, Jane Ngoiri is headed to a rival TV station and her face will soon be back again on TV
5. Ben Kitili
After 8 years of service at Standard Group owned KTN, journalist and news presenter Ben Kitili has exited the show.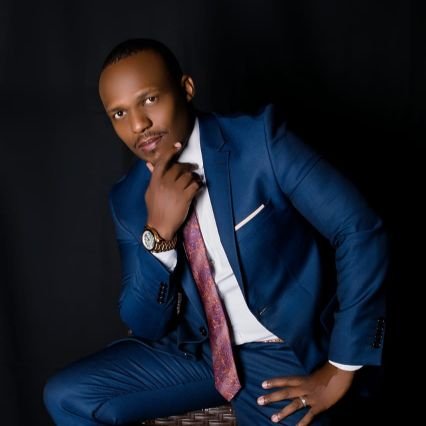 Kitili tendered his resignation on Tuesday, July 27, 2021, and is set to join NTV as an editor.
He will be tasked to guiding new anchors and improving the quality of news at his new work place .
He began his journalism career at K24 where he worked as a Sports reporter and anchor. He joined KTN in 2013 after he quit NTV.
6. Bernard Ndong
After a decade and three years of working with Royal Media Services under Citizen TV, popular sports anchor Bernard Ndong called it quit in June 2022.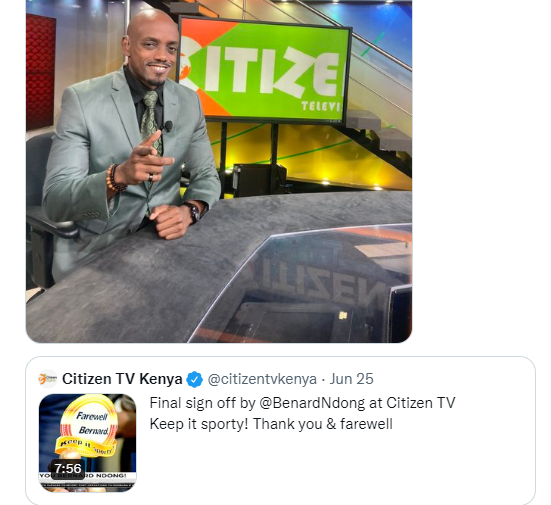 Bernard Ndong was one of the key anchors who pioneered Citizen TV to topping up charts when it came to sports anchoring in Kenya
Besides, he bagged some of lucrative media awards while working at the Nairobi based media house.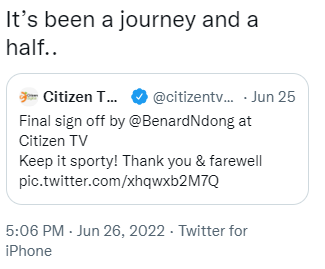 7. Joe Ageyo
After serving for four years, Royal Media Services (RMS) Editorial Director Joe Ageyo announced the end of his tenure at one of Kenya's top media house.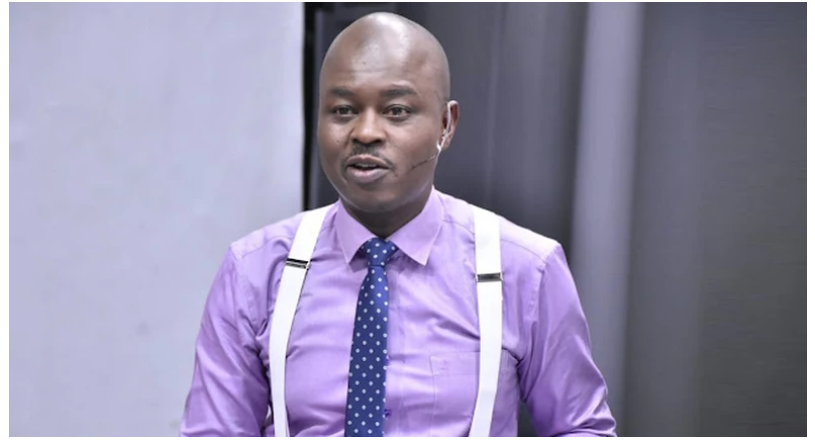 Ageyo's role will be taken over by RMS Director of Strategy and Innovation, Linus Kaikai.
The announcement was accorded by internal memo from Group Managing Director Wachira Waruru on Wednesday, March 9, 2022.
In 2018 alongside Kaikai, Ageyo joined RMS who had been Managing Editor at NMG before heading to the S.K. Macharia-owned network.