7 Statements From Mr.Kirubi That Betrays His Innocence In Wife's Killing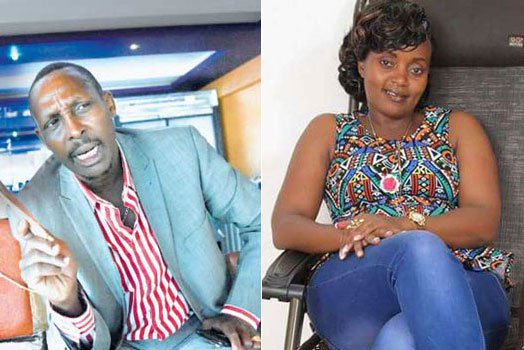 The late Ms Waiyaki Janet aged 41 years old and her nephew Bernard Chege were shot at City Park on last Sunday dated 20th May 2018.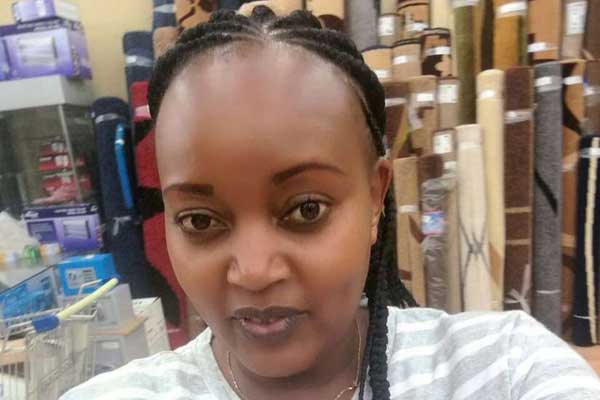 Police in charge Administration Police Constable William Chirchir from Makadara Police Station and another AP constable, Mr Godfrey Kirui, from Industrial Area Police Station fired 15 bullets towards their car.
Later own Janet was pronounced dead at the hospital while Bernard is recuperating under close watch of ICU.
The incident has sparked a lot of speculation, bearing in mind that those who are supposed to investigate the matter, were also involved in the bizarre shooting.
To try and shade some light candidly on what might have happened before and after the shooting, which led to the death of the mother to three kids, we shall examine her husband as a main suspect.
Daily Nation, accounts that they went to interview her husband over the matter, from their interview we can single out some statements from the husband that shows his hands might have stains of his fallen wife's blood .
1.It is business as usual for the 'grieving' man
The reporters from Nation Media Group point out that it is a normal day for George Kirubi , the husband to the fallen Janet Wangui Waiyaki.
After the sudden death of one's wife, can it be normal, then it means before the death, it was not normal.
The man had all the time to dress up in a stylish feature, and even afforded to wear his lucky golden chain! Then walk to his work and leave behind kids with a lifeless mum.
Today, he is wearing a sharp silver suit, a red-and-white stripped shirt, stylish brown shoes and completes the look with a gold chain with a pendant simply written "F" and a gold ring on his left ring finger.
During the interview moments with the journalists, he is constantly interrupted by his business calls, which he manages to answer and give the next instruction to his vast businesses in the heart of Nairobi.
Is this man really grieving? Is so how many hearts does he have? If he had one heart it will be moaning his wife.
2.Bad news did not disrupt his day
Even after receiving bad news that his wife had been shot. He was not moved. He never rushed to the crime incident, never  went to check her at the hospital, neither did he go to the mortuary to view her body.
Days later, he only went to witness his wife's postmortem, which is a mandatory requirement by law!
3.He is not after who killed his wife
How comes the man did not utter a single word, that he was looking for the person who killed his wife. In the whole interview, he says nothing to quick investigation or he does not point to any suspect or someone who might have wanted his wife dead.
He neither mentions that the police who shot her should be brought to book.
It is only the family of the deceased who are after her killers.
Instead, he has shifted gears and now defending himself as a suspect, he has actually assumed a role of a suspect.
Notice how he repeats himself in the quote below, (many offenders would repeat themselves that way)
"I did not kill my wife," he says "Now why would I kill Janet? Of what benefit would it be for me to kill the mother of my three children? If I killed my wife, who would raise my three young children?"
4.People who cheat deserve to die- Kirubi's death advocacy
At the end of the interview, Kirubi drops a bombshell to any person trying to get to the root of the matter.
He actually thinks, if his wife was cheating, then he deserves to be  killed.
"If it is true that those two had a sexual relationship… even the Bible is against that and the Bible says that people who engage in such sin are not supposed to be alive."
How comes the man in pain is consoling himself, and quickly saying that he accepts the situation and he has already moved on with life, yet the body of his lifeless wife in lying in the mortuary!
"What is important is that I accept that she is gone. Although I am in a lot of pain. This is the Lord's doing," he said.
He invokes God's name and the Bible on contradiction. Notice before he says about the bible, then later on what he says about God.
5.Well connected with police
The man is well versed with Nairobi police, bearing in mind that he is businessman, he must know police well.
He might have taken this opportunity and found a loophole in the police sector, which he ended up utilizing in a wrong manner.
"They say that I am friends with the DCIO Parklands. Yes, he is my friend for many years. He even knew Janet. I also know the DCIO of Kamukunji and even Kinoti (Director of Criminal Investigation boss) is also my friend. But does that mean I killed my wife?" he asked.
Kenyans have also asked what the police were doing in a jurisdiction and beat meant for Parlands Police Station.
The two police who shot them were from Makadara police station and Industrial Area Police station
6.He has accepted Police Accounts
If there is a relative whose family member was killed by the police and quickly accepted the police accounts before even the investigation has been launched, is just one Kirubi alone from the lists I have.
Police report indicates that the two were having sexual related act in the car before shooting. Kirubi has not questioned it, he truly believes in police.
It is undeniable that Kenyan police are the most compromised piece of security when it comes to civilian killings.
7.Marriage wrangles
Janet was his second wife, their life with 3 kids was marred by frequent fights and quarrels. At times Janet family admitted that their daughter would at times sleep at their home after a fight.
On several occassions, Kirubi took to her family to warn her f her close relationship with the young boy.
Kirubi might have run out of options and made Janet pay the ultimate price!
What I believe is the fact that Kirubi is not innocent until he is investigated.
Comments
comments