Opportunity Alert – 4 Internship vacancies available at UNDP in Kenya

UNDP Kenya's e-Recruitment system aims to improve the effectiveness and efficiency of the entire recruitment process in particular by ensuring that the process is transparent and that the right candidate for the right job is recruited.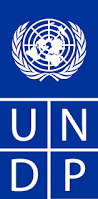 Please feel free to browse currently open vacancies and apply for those that you are interested in. To apply, login if you have an account. If you do not have an account, please register below.
You can log in directly to view local vacancies via the link:
UNDP Career Opportunities
To apply for international positions, please visit the Global UNDP Job Shop via the link: Global Recruitment
Internship
INSTRUCTIONS FOR APPLYING TO THE UNDP KENYA INTERNSHIP PROGRAMME
Fill out the online application form under 'Download this Document' on the right rail on this page
      Send an email to intership.ke@undp.org, attaching a copy of the duly completed UNDP application form, a copy of your most recent resume or CV, and a brief statement of interest setting out the reasons why you are seeking an internship with UNDP and what you expect from the experience.
The UNDP Kenya Internship programme is a demand driven programme. Only successful candidates will be contacted. You are required to send only one application in a six-month period. All applications will be stored on the internship roster for a maximum of six-months after which they will be automatically removed.
Comments
comments