Africa Mourns Demise Of 81-Year-Old Activist Winnie, Ex-Wife Of Nelson Mandela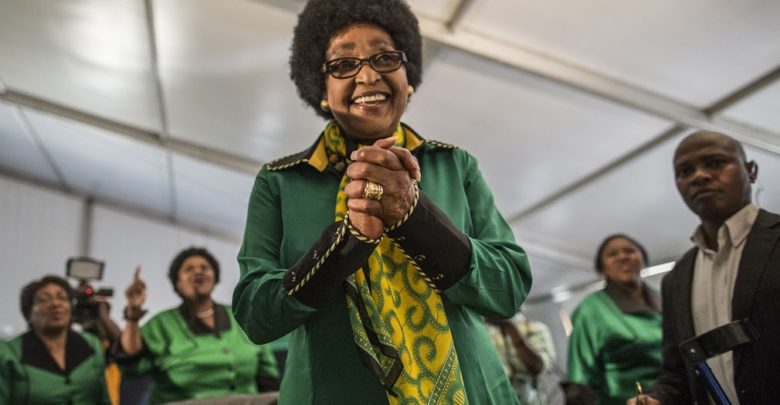 Politician and activist Winnie Madikizela-Mandela, second wife of former South African President Nelson Mandela, died today aged 81, her family confirmed.
"With deep sadness, we want to communicate that Winnie Madikizela-Mandela died on Monday, April 2 at the Netcare Milpark hospital in Johannesburg, South Africa," Mandela family spokesman Victor Dlamini said in a statement.
Madikizela-Mandela (Bizana, Eastern Cape, 1936-2018) has died "after a long illness" that has made her come and go from the hospital since the beginning of the year and for which she has "succumbed peacefully in the early afternoon of Monday "surrounded by her family.
The renowned activist suffered a kidney infection for which she was hospitalized and released on January 20.
"Madikizela-Mandela was one of the great icons of the struggle against apartheid," said the family, who declared herself "deeply grateful" to her figure.
The family will soon detail the details of the funeral and acts of remembrance.
Winnie and Nelson Mandela separated in 1992, two years after the release of "Madiba" from prison – after 27 years imprisoned – and two years before he became the first black president of South Africa.
They met in 1957 and married in 1958, and their divorce became effective in 1996.
In 1994, after the first democratic elections, Madikizela-Mandela was appointed deputy and vice minister of Arts and Culture.
And has been a deputy since then, despite the few appearances in recent years.
Currently, Madikizela-Mandela continues to be a reference figure within the African National Congress (ANC), ruling in South Africa since the first democratic elections, after the end of apartheid, in which his ex-husband won (1994).
Comments
comments