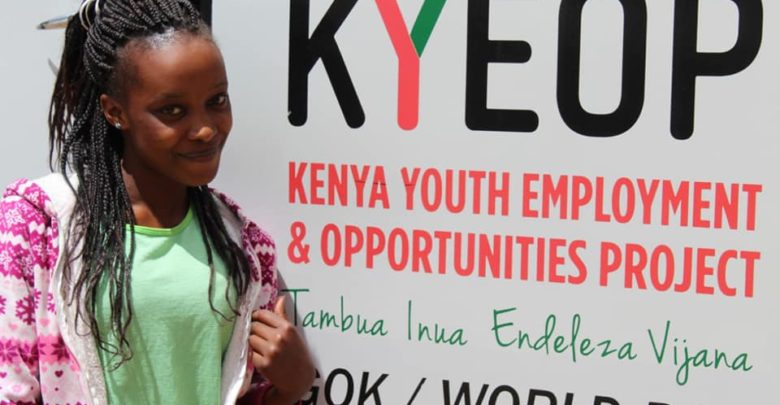 The KYEOP project is a 15 billion ksh project by GOK financed by World Bank over next 4 yrs targeting youth 18- 29 yrs of form 4 level and below.

More than 70000 youths are set to be trained in technical skills through NITA and another more than 280000 youths to be trained on entrepreneurship skills through the ministry of youth.
The youth will be paid a stipend of sh.6,000 per month and training is free.
All young Kenyans across the 47 counties are encouraged to apply.
Note:Applications are invited by ministry of public service & youth affairs from
1.Youths aged between 18-29 years,
2.Form 4 & below level of education to participate in the Kenya Youth Employment & Opportunities Project (KYEOP).
This is phase 4 of the Kenya Youth Empowerment Project (KYEP) which registered success where 80% of the youth trained got job placements.
The successful applicants will be trained for 5 months on life-skills & Entrepreneurship while earning stipend.
Kindly publicize to the target group & encourage them to apply online through: mis.kyeop.go.ke link.
Detailed information can be shared by Subcounty Youth Development Officers to assist those who may not have the opportunity to make an online application.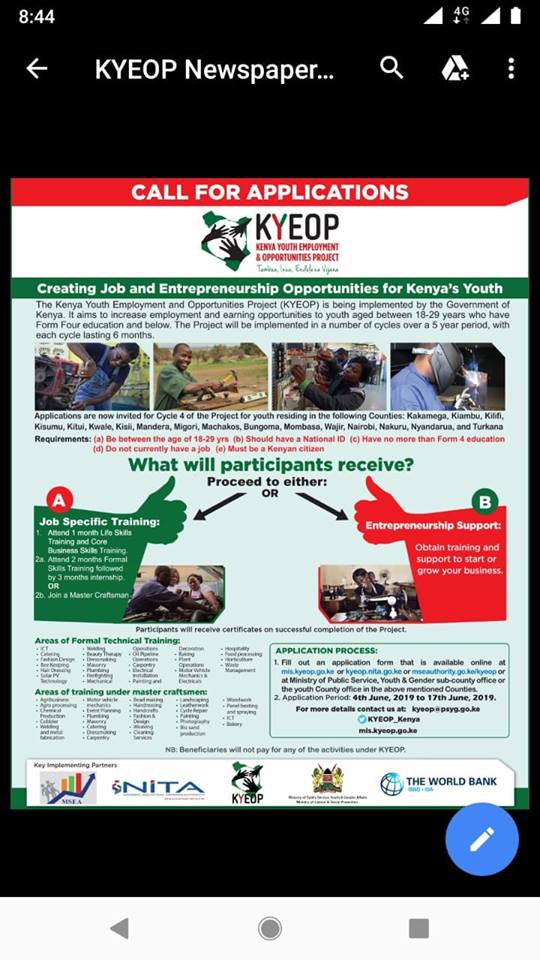 How to Apply
Interested applicants are encouraged to pick the application forms from the Sub-county office in their region of interests.
Online Applications.
Those interested in applying via online can use the link below
Note;
If the forms are not available online, Visit the area DCC office from where you will be directed to the youth office.