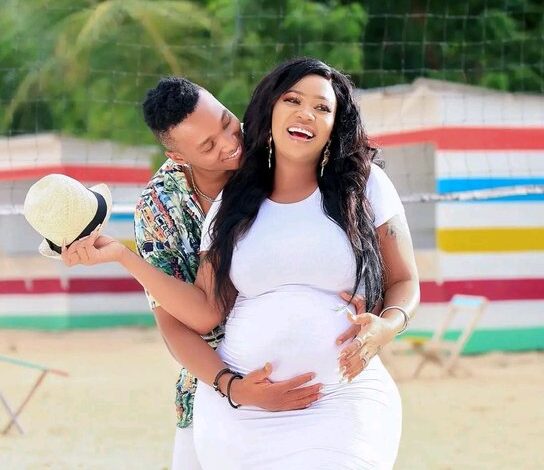 The year 2023 has been a tough one for Kenyan celebrity couples. Several high-profile relationships have come to an end, often acrimoniously.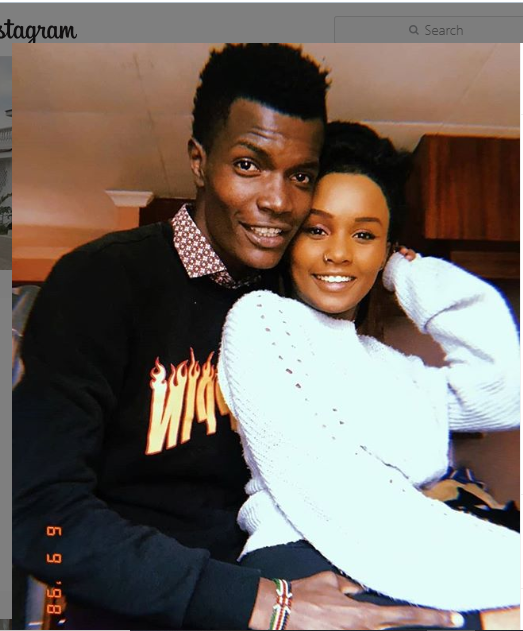 Here are a few of the most notable breakups:
Brown Mauzo And Vera Sidika
Kenyan celebrity couple Brown Mauzo and Vera Sidika announced their breakup in August 2023, after nearly three years of marriage. The couple had two children together, Asia Brown and Ice Brown.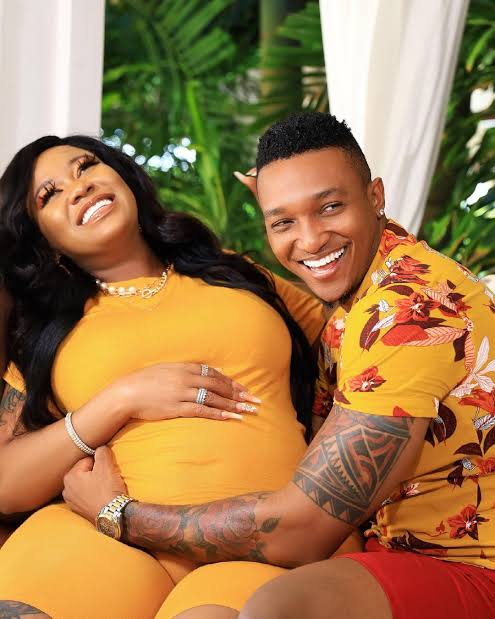 The news of Mauzo and Sidika's breakup came as a shock to many fans. The couple had been known for their very public and passionate relationship. They were often sharing photos and videos of each other on social media, and they were always gushing about each other in interviews.
Kate Actress And Phil
Popular Kenyan couples Kate Actress aka Catherine Kamau and Director Phil aka Philip Karanja, through a joint statement on 19th September 2023 announced that their marriage union had reached a stalemate and decided to end it mutually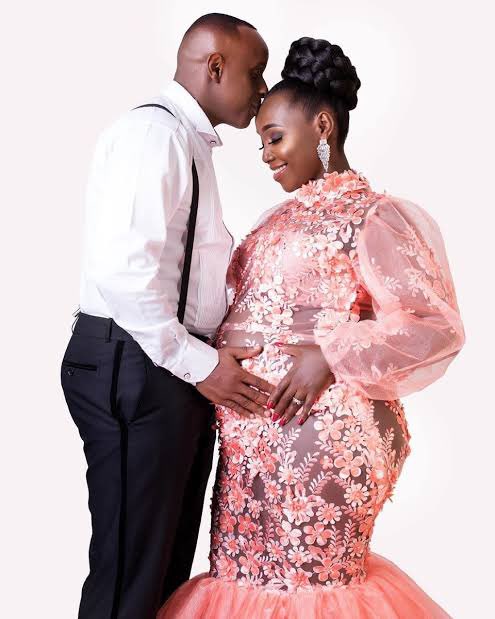 The screenshot below was shared by Kate actress, which consequently sparked social media debate over the union of the two film artists.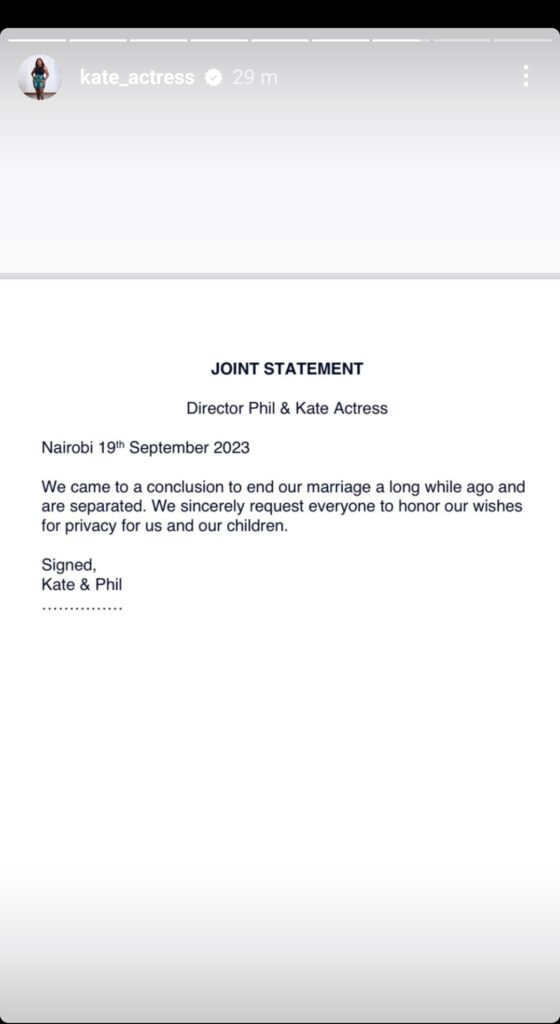 Zuchu
Tanzanian singer Diamond and her lover Zuchu have official ended their relationship.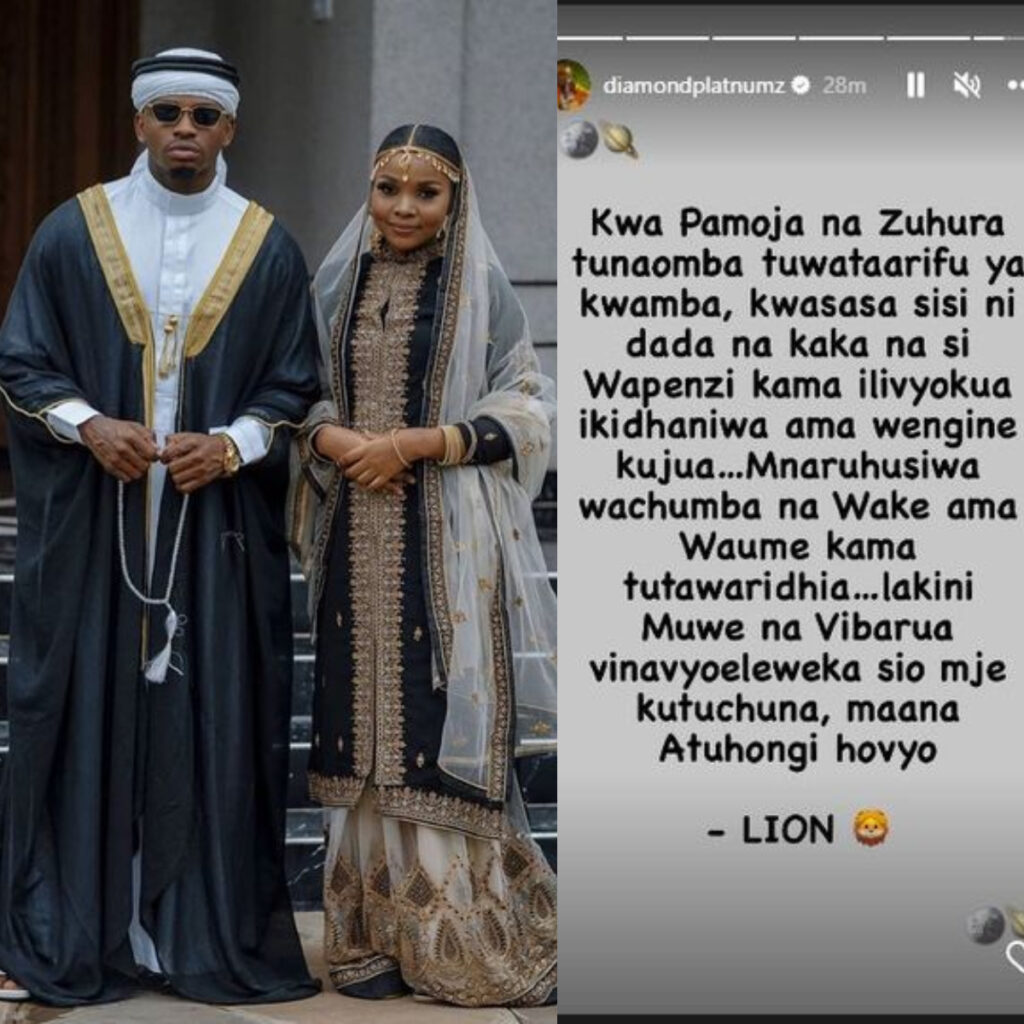 The duo made the heartbreaking announcements mid February 2023
"Kwa sasa, sisi ni dada na kaka na si wapenzi kama ilivyokuwa ikidhaniwa ama wengine kujua," Bongo star Diamond Platnumz confirmed
Zuchu had earlier warned against being tagged on posts that involve the Zuwena hit maker, announcing that she is single.
These claims come barely a day after the two shared photos of them in lovely Arabic wear.
Georgina Njenga And Machachari Actor Baha
The young couple were romoured to have parted ways in July. To which the woman confirmed on her Instagram that she had left the former Machachari TV series actor
Georgina Njenga and Tyler Mbaya aka Baha had already a lovely kid .
Here is here confirmation message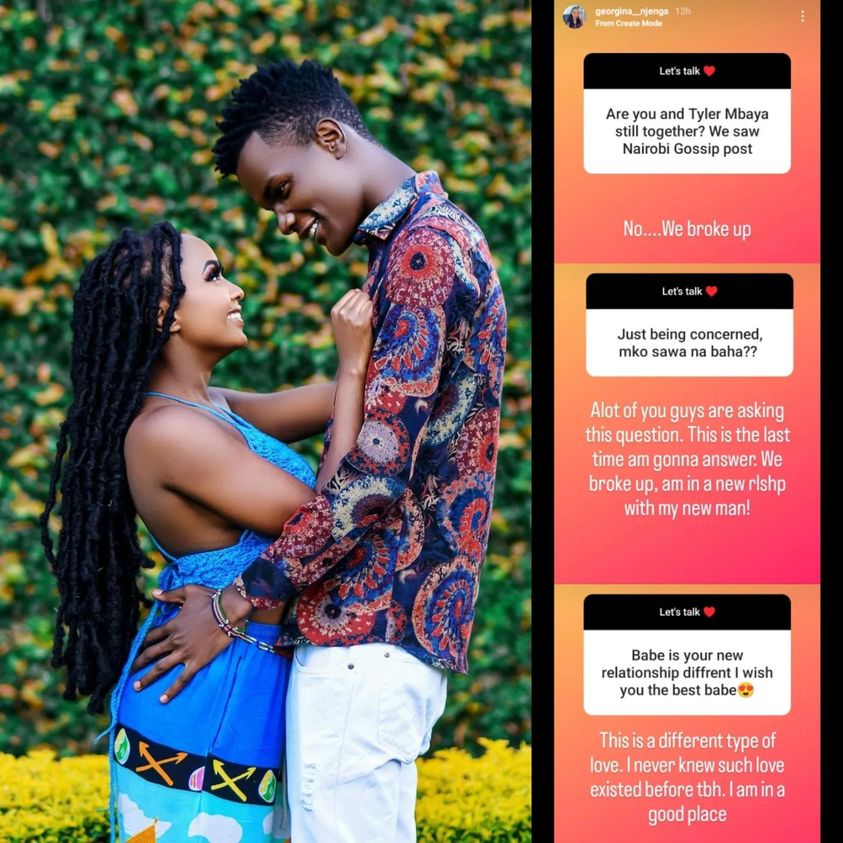 Jackie Matubia And Blessing Lungaho.
Popular Kenyan actress Jackie Matubia has confirmed that she has broken up with her husband, actor Blessing Lungaho.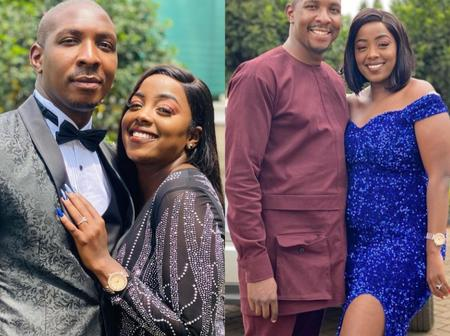 The confirmation came in a post on Matubia's Instagram account on July 25, 2023. In the post, Matubia simply stated that she is a "proud single mother of two."
Matubia and Lungaho had been dating for almost two years and had a daughter together, Zendaya Nyambura, who was born in January 2023.
The reason for the breakup is not yet known, but the couple had been rumored to be having problems for some time. In April 2023, Matubia posted a cryptic message on Instagram that hinted at trouble in her relationship.
"Sometimes you have to let go of the people you love the most," she wrote. "Not because you don't care, but because they don't care about you."
Matubia and Lungaho met on the set of the popular TV show "Zora," where they played the characters of Nana and Madiba. They went public with their relationship in February 2022, when Matubia announced that she was pregnant with Lungaho's child.
The couple's breakup has come as a shock to many of their fans, who were rooting for them to get married. However, Matubia has said that she is "doing well" and is "focused on raising her children."
"I'm a proud single mother of two," she wrote in her Instagram post. "I'm doing well and I'm focused on raising my children. Thank you for your support."
It remains to be seen whether Matubia and Lungaho will reconcile in the future. However, for now, it seems that they are both moving on with their lives.
Desagu And Jackie Mbugua
Popular Kenyan comedian Henry Desagu has announced his breakup with his girlfriend, Jackie Mbugua. The two had been dating for over two years.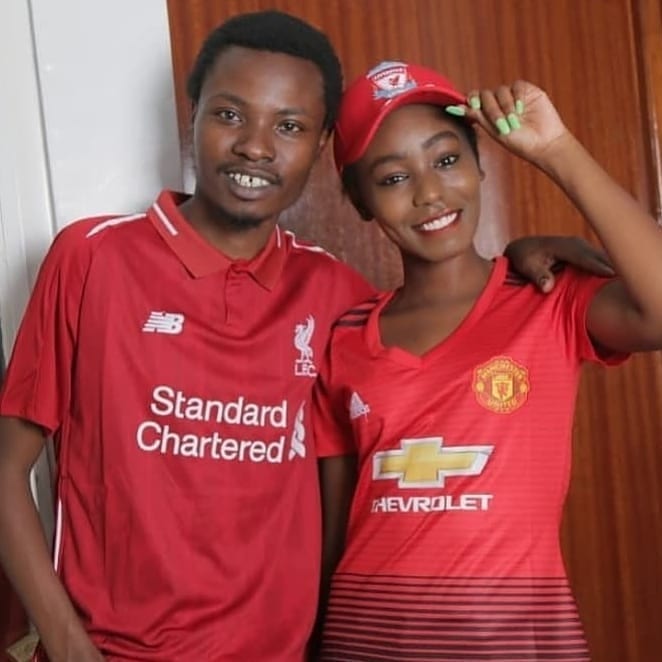 Desagu made the announcement stating that the decision to break up was a mutual one and that they had parted ways amicably.
Desagu went on to say that he and Mbugua still care for each other deeply, but that they are no longer in love. He said that he wishes her all the best in the future.
The breakup of Desagu and Mbugua has come as a shock to many of their fans. The couple had been very public about their relationship, and they often appeared together in Desagu's comedy sketches.
It is not clear what led to the breakup, but Desagu and Mbugua have both said that it was a mutual decision. They have also asked for privacy during this difficult time.
Desagu and Mbugua are both talented comedians, and they have both achieved a lot in their careers. They are sure to continue to be successful in the future, even though they are no longer together.
In a follow-up interview, Desagu said that he is still healing from the breakup, but that he is grateful for the support of his fans. He said that he is looking forward to focusing on his comedy career and his other business interests.
The breakup of Desagu and Mbugua is a reminder that even the strongest relationships can sometimes end. However, it is also a reminder that it is possible to move on from heartbreak and to find happiness again.
Amber Ray
Celebrity socialite Amber Ray has broken up with his baby daddy Kennedy Rapudo while pregant with his baby.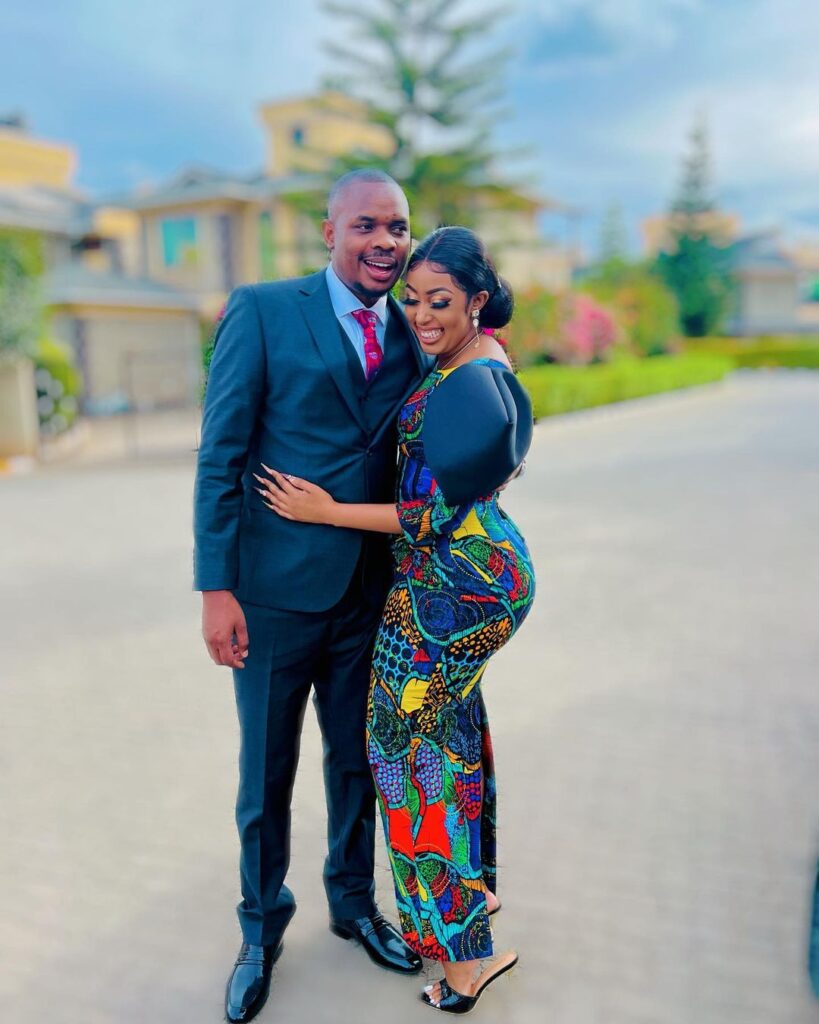 Amber Ray better known as Faith Makau posted in April's first week that the love between the two of them was over and she was ready to lead a life of a single mother.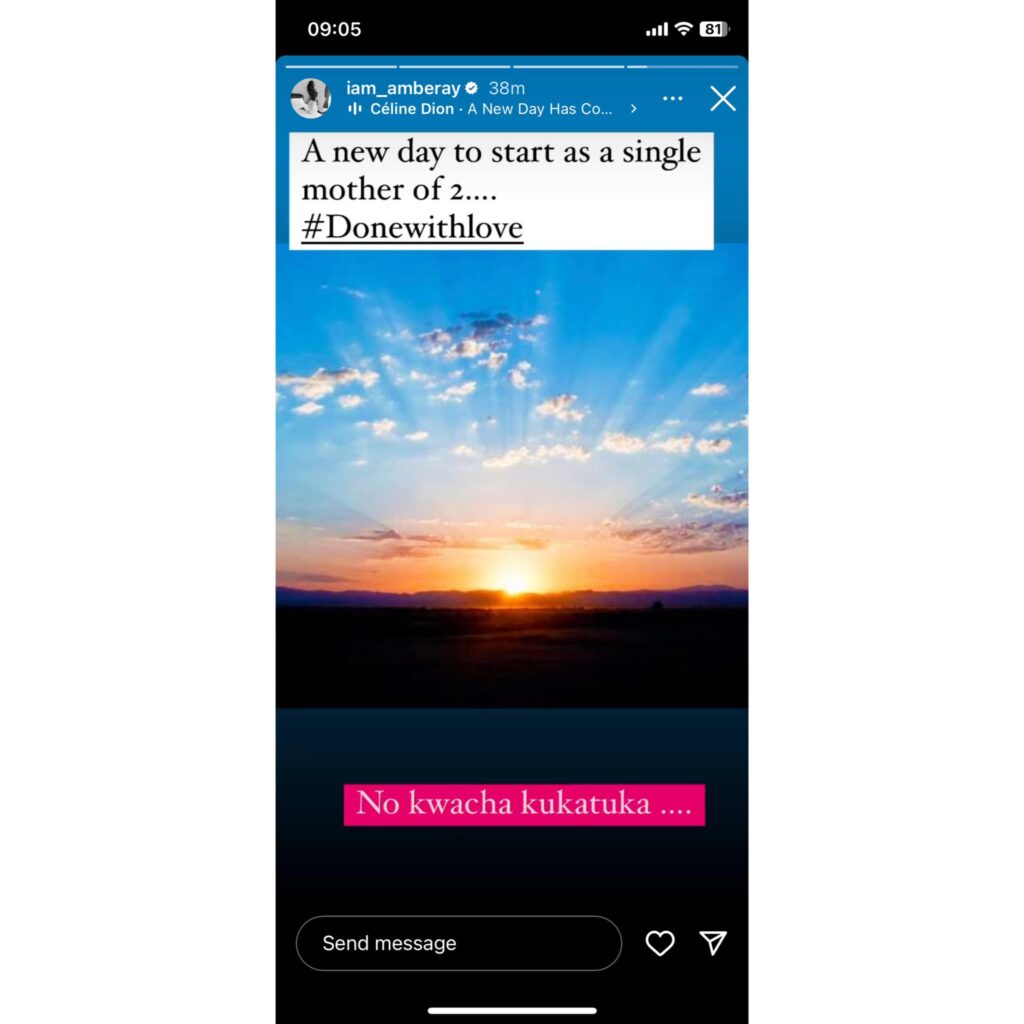 Before she had broken up with business man Jamal Mohammed
Amber Ray has a grown up son from her previous relationship!