Bungoma Man Cycles 400KM To Watch Football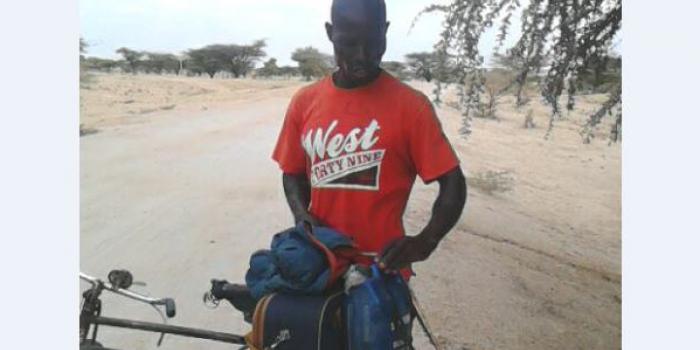 A Bungoma man on Wednesday arrived in Lodwar, Turkana County, after cycling for 385 kilometres to watch the ongoing secondary schools ball games.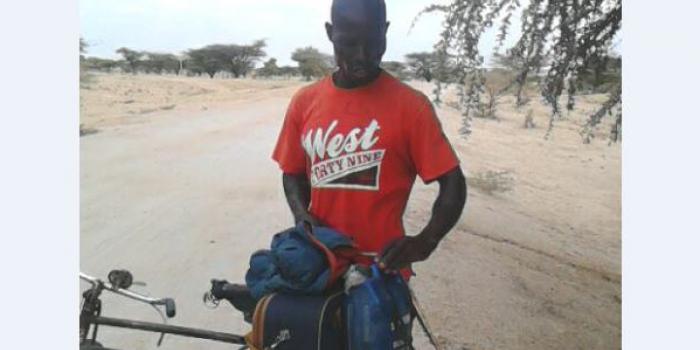 Ken Wafula embarked on the journey to support his favourite team, Bukembe Boys Secondary School.
Wafula narrates that he started his journey early Sunday morning, armed with little food that supplemented him through the trip.
"I bought food in Kapenguria. Nilikuwa nakula kangumu, nilinunua 20 na maji litre tatu na ziliniwezesha kufika Lodwar (I survived on 20 hard mandazis and three litres of water to Lodwar)," Wafula is quoted by Citizen TV.
The football fanatic says that at some point, police manning border points forced him to spend the night along the way.
"I love football so much, and I had to use my bicycle to come to Lodwar. The police manning Kainuk Road Block refused to let me pass, so I slept there and left early Monday," stated Wafula.
He was grateful to the Pokot community which encouraged him to keep going despite numerous challenges along the way.
"There were so many challenges, hot weather, there were no roads, but one thing I liked most is the people that I met who cheered me on," added Wafula.
Wafula was thrilled after his team won the opening game by a solitary goal against Lokichar AGC.
He would, however, not endure the gruelling journey back home as Bukembe Secondary School promised to give him a lift after the games.
Wafula becomes the latest individual from Bungoma to make headlines after the likes of 'James Bond Wafula' who dangerously clung on a helicopter's skid like a movie star.
Comments
comments