Check Out The First Ever Mobile Conference Van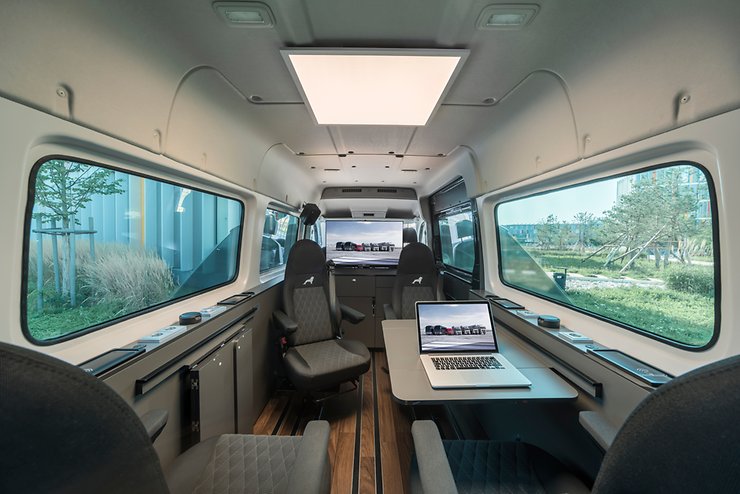 A collaboration between the BMC (Bus Modification Center) in Plauen and the MAN South East Sales Region has given birth to a fresh idea of mobile van conferencing, a move that will change the chain of the business.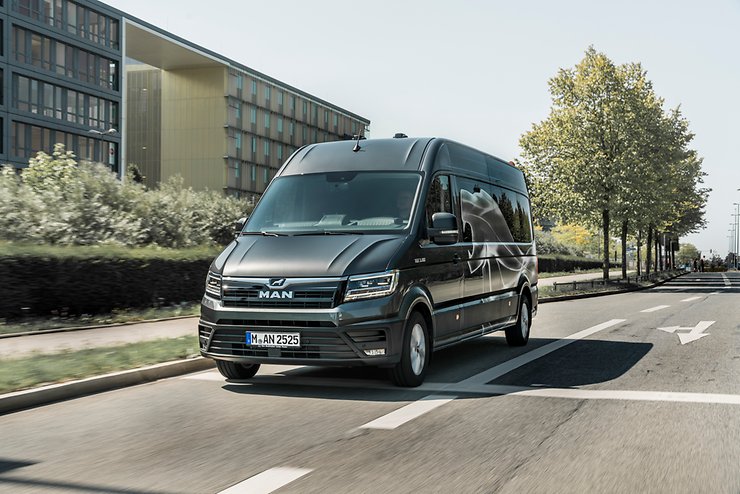 The deluxe and exclusive van has literary taken those who wish to conference at the same time travel at its hostage.
Tinted window panes covers inside a swivel-chairs, which are arranged in the face me manner, but can be rotated around to suit the passenger needs
A lowboard with a refrigerator and a small kitchenette directly behind the driver.
A 42-Inch screen which can be expanded at from the palm of the hand, 230 V power outlets, USB connections are some of the feature the van is generous to give.
The screens can be used along with HDMI cable for video displays from laptops.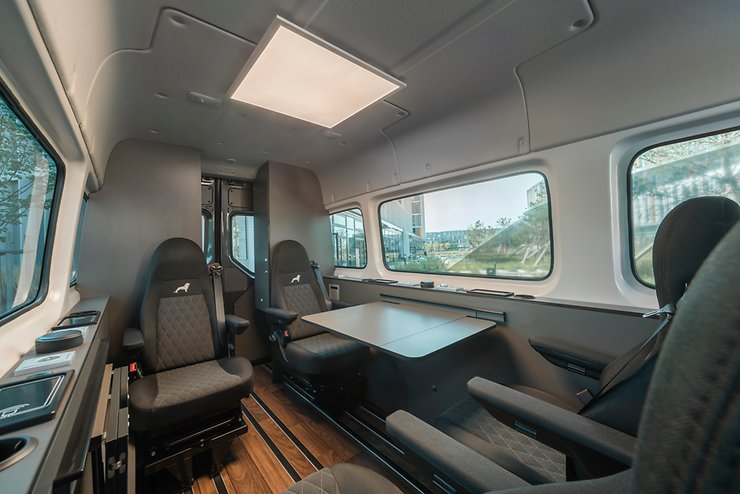 To give a home ambiance, the van has got cup holders, ensuring that your liquid stays intact as you enjoy it.
"It's not just the first-class service and all the assistance features that give our MAN TGE the wow-factor. It's also incredibly versatile – in terms of both its model range and its interior equipment, as evidenced by this project: used as a mobile office, the TGE gives you the chance to get work done flexibly and irrespective of location. We are so pleased with it that we have ordered two more Office TGEs." Martin Zaindl (Regional Head of Sales Trucks, South East Sales Region) 
MAN created an exclusively equipped conference van for mobile working! Check out the first of its kind "Office TGE": https://t.co/lhCSmqSSM0 pic.twitter.com/Epa18Z56kJ

— MAN Truck & Bus (@MAN_Group) September 19, 2017
Comments
comments