Jobs Available This Monday In The Following Fields, Hotel, Security, Clerks, HR, Media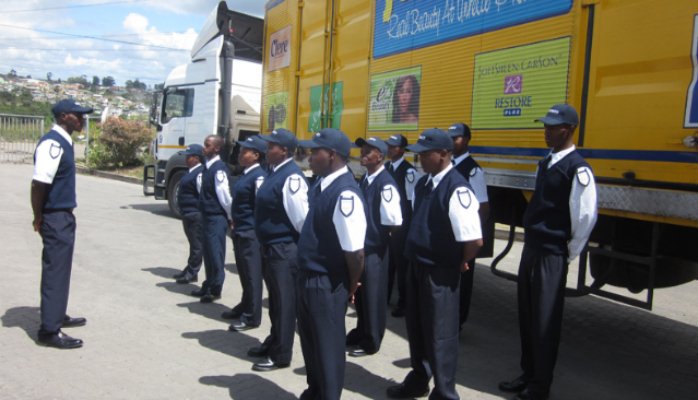 Jobs are available this Monday in the following fields, hotel, security, clerks, HR, media and media.
Devan Clerks
*Trueblaq will be recruiting and carrying out interviews for Team leaders and Brand ambassadors in Busia, Homabay, Migori and Nyamira town.*
*The qualified team shall be trained on the running brands*
1. *Brand ambassador Must be size 8 or 10*
2. *Must carry along recent passport photos and copy of ID.*
3. *For TL must be 25 and above for ba must be 20 and above.*
4. *Those with in bar activation experience have high chances.*
1. *Fluency, Eloquency and aggressiveness from the Brand Ambassadors  is key.*
*Day, Time and venue shall be communicated*
If interest please WhatsApp the NO.
Below for more information.
Give the following details when get in touch.
*✅Name*
*✅location or Town*
*✅Send 2 of best pics*
*One half the other full*
*Don't call please*
*KUBENDE*
*0714301442*
*Blessed day*
Writers
Any writer around whatsapp me +254704305558 or email me martinmgaza85@gmail.com we talk business
Hotelian
Eka hotel is looking for suitable candidates to join the team in below positions:
1) Security Officer
2) Waiter and Waitress
3) Restaurant Supervisor
4) Receptionist
5) Masseuse
CV and Application Letter should be directed to: lmwai@ekahotel.com before 9th March 2017.  Email subject should be position applied for.
Sales
An international company is looking for 15 male n females sales personnels
Contact 0789170873 for more information
Motorcyclist
Our client is looking a security supervisor. Should have a valid DL for a bike, should have worked for a security firm. Pay- Ksh 15k pm. Interested candidates can send their cv to vacancies@peoplefoco.co.ke
Hotel
The Lazizi Premiere Hotel is looking for a Training Manager. All CVs to be sent on vanisha.bhojwani@thelazizihotels.com
HR Officer-Hotel Industry
Job Specifications
1. Be the first point of contact for all HR related queries and concerns.
2. Administers various human resource plans and procedures for all company personnel Conducts recruitment effort for all labor requirements and affect the employment contract.
3. Ensure all new entrants are properly inducted and trained in all policies, rules and regulations of the company.
4. Managing and updating contract renewal, evaluation and probation.
5. Assist in administrative and logistical support on staff development/training (e.g. workshops & staff meetings).
6. Management of staff attendance and leave Management of employee relations including employees disciplinary issues, grievance and conflict and document the evidence.
7. Management of employee's welfare committees, Gender committees, Union, Health and Safety and any other committees in the company.
8. Maintenance of management information system both manual and computerized.
9. Filling and achieving all the HR documents and ensure high integrity of personnel data record Participates in administrative staff meetings and attends other meetings and seminars. Maintains company organization charts and the employee directory.
10. Maintains compliance with government and other state regulations concerning employment. Timely preparation of periodic HR reports.
11. Carry out clearance of the exiting employees by conducting exit interviews and updating management on the exits.
Skills and specifications
1. Good communication skills
2. Good industrial relations skills
3. Leadership and supervisory skills
4. Knowledge of understanding and application of labor Laws especially on the hospitality industry
5. Proficiency in Microsoft excel-spreadsheet, word, Power point.
Required Education and Experience
1. Degree/Diploma in Human Resource Management.
2. Computer skills MS Office application.
3. 4 years of work experience 2 of which is Human resource management hotel industry experience.
If you feel you possess the above qualifications please send your email to vacancies@tandemhrconsultants.com before by 7th March 2017.
Comments
comments