CORD Showdown Looms Over Who Should Use Uhuru Park On Madaraka Day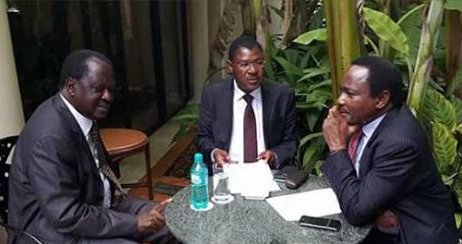 The Coalition for Reforms and Democracy (CORD) has said that its planned Madaraka Day rally at Uhuru Park grounds will be peaceful.
Addressing the media on Saturday, May 28, Siaya Senator James Orengo said that the rally will go on as planned despite police indicating the rally is cancelled.
"Our June 1 Madaraka Day celebrations will be peaceful and we have put in place mechanisms to ensure it starts and ends well. Such celebrations should be like Sunday when people choose where to worship. This doesn't mean the scripture will be distorted," Orengo said.
He hit out at the Nairobi county police commander Japheth Koome for outlawing the planned rally on grounds that the venue has already been booked by televangelist Lucy wa Ngunjiri.
Orengo said police have no powers to licence a meeting but rather to be given a notice of a meeting to provide security.
"The constitution doesn't give the police powers to licence a meeting, they are only required to be given notice of a meeting. Uhuru Park is an asset of the county government of Nairobi and approvals for meetings and rallies is done by the county government," he added.
Orengo's statement was echoed by CORD Raila Odinga who was addressing youths in Mombasa on Saturday, May 28.
Raila said that the rally must go on as planned despite the hitches on the way.
The statement comes hours after the Nairobi county government and police were involved in a stand-off over the rally.
Police had said that the meeting would not happen because the venue was already booked, but City Hall wrote a letter notifying them that the CORD had already booked the venue.
"Please be informed that the venue, Uhuru Park, is already booked for three days by Prayers Beyond Boundaries Ministries. Your notification of participation on Madaraka Day at the same venue is, therefore, not approved," the police letter said.
City Hall's rejoinder said that Wa Ngunjiri had requested for the venue and went ahead to pay before she received a response. She was, however, told the venue had been booked by the CORD.
According to the opposition, the rally is aimed at celebrating liberties and freedoms and reaffirm the quest for constitutionalism in Kenya.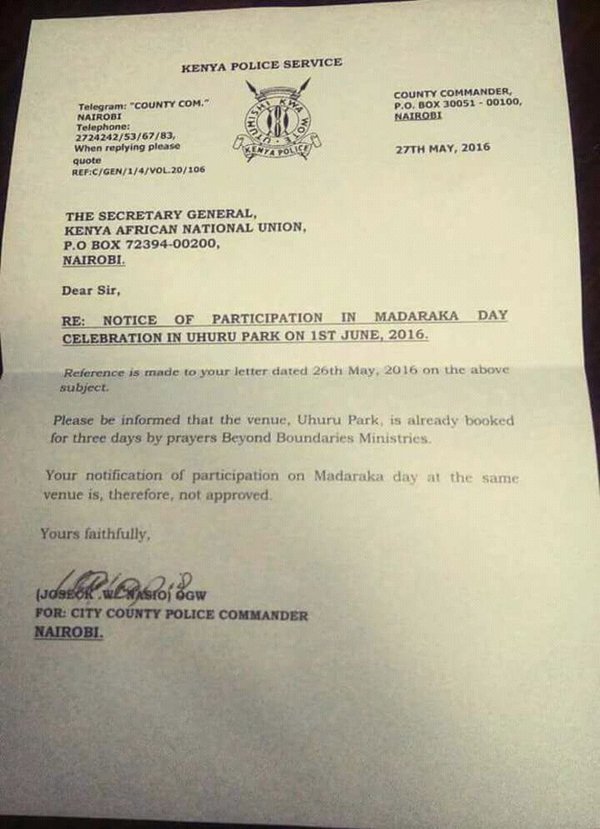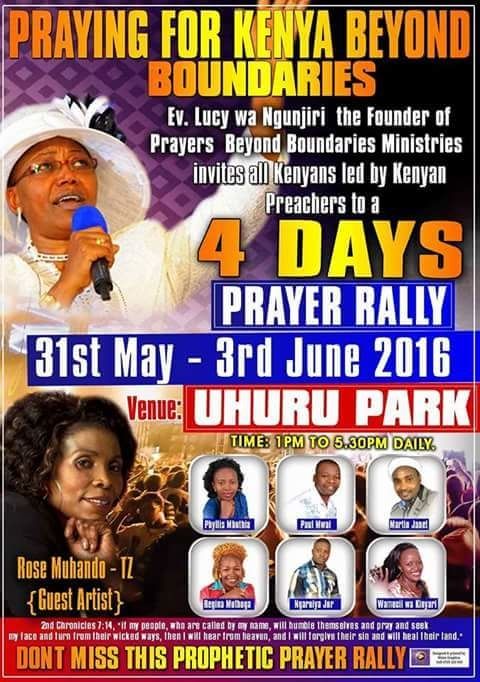 Comments
comments