Daily Nation Publish NASA Billionaire Jimmy Wanjigi Among The Dead In Obituaries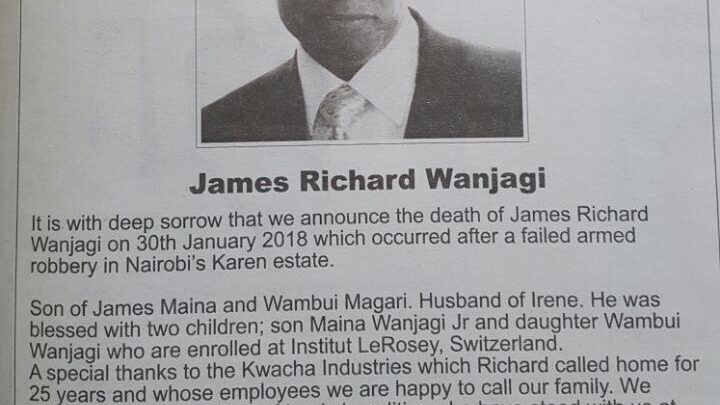 Today's circulation of Daily Nation paper owned by Nation Media group has shocked many readers after it emerged that one of the largest selling paper had an obituary about a person who is yet top die.
The person in the portrait is NASA tycoon Jimmy Wanjigi whose details and family members match to the detail as described in the printing.
Daily Nation nor Nation Media group has not said anything concerning the same.
Kenyans were left wondering how such an open mistake could pass the eyes of a the reporter, sub-editor, editor and the chief editor.
Jimmy Wanjigi in today's Nation paper Obituaries. Looks like they want to assassinate him and NIS is doing ground testing. Now you see how Kenyan media works with Jubilee and why not to take Githeri media serious pic.twitter.com/4Ay84hj1zX

— Cyprian, Is Nyakundi (@C_NyaKundiH) February 7, 2018
Confirmed that @JimiWanjigi's death & funeral advert is appearing on @dailynation 46th obituaries page.

This is not any coincidence, everything including DN's response cleverly plotted, wait for it. pic.twitter.com/ftkl82jXSl

— Kenya West© (@KinyanBoy) February 7, 2018
WTF???? Daily Nation did Jimmy Wanjigi die without our knowledge? pic.twitter.com/zIoP2Ns26M

— Robert ALAI, HSC (@RobertAlai) February 7, 2018
Daily Nation Newspaper killing Jimmy Wanjigi pic.twitter.com/qAqJszN6Xg

— Ole Teya (@Kevin_teya) February 7, 2018
Comments
comments