Dangerous Driving Leaves 10 Pupils Dead, And 27 With Serious Injuries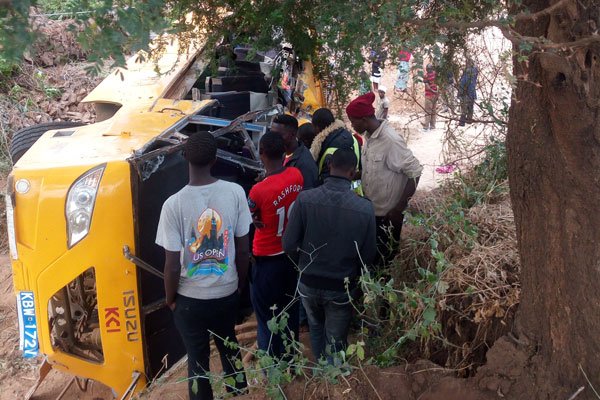 A crash between a truck and school bus has left atleast 10 pupils dead and more than 27 nursing injuries after a head on collision on Saturday night near Mwingi town.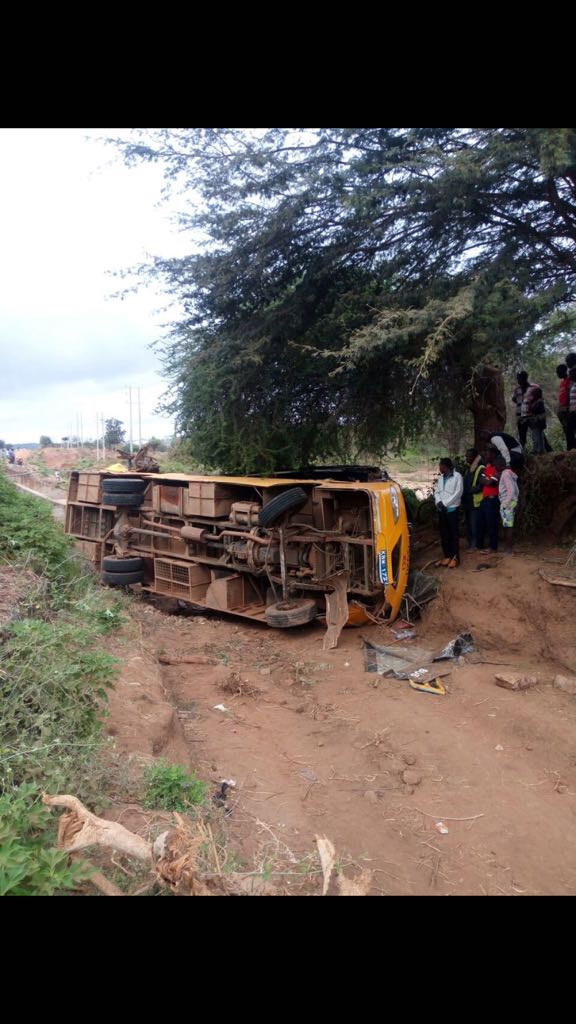 The school bus had covered more than 600Km from Mombasa, and the pupils were just 3Km to be received at school by their waiting parents, before the accident occurred few minutes to midnight.
The pupils belong to St Gabriel Bearding Primary School in Mwingi which is cordinated by Kitui Catholic Diocese.
Kitui Central OCPD Muthuri Mwongera confirmed that 8 pupils died on spot while another died on the way to hospital while the 10th died while receiving treatment.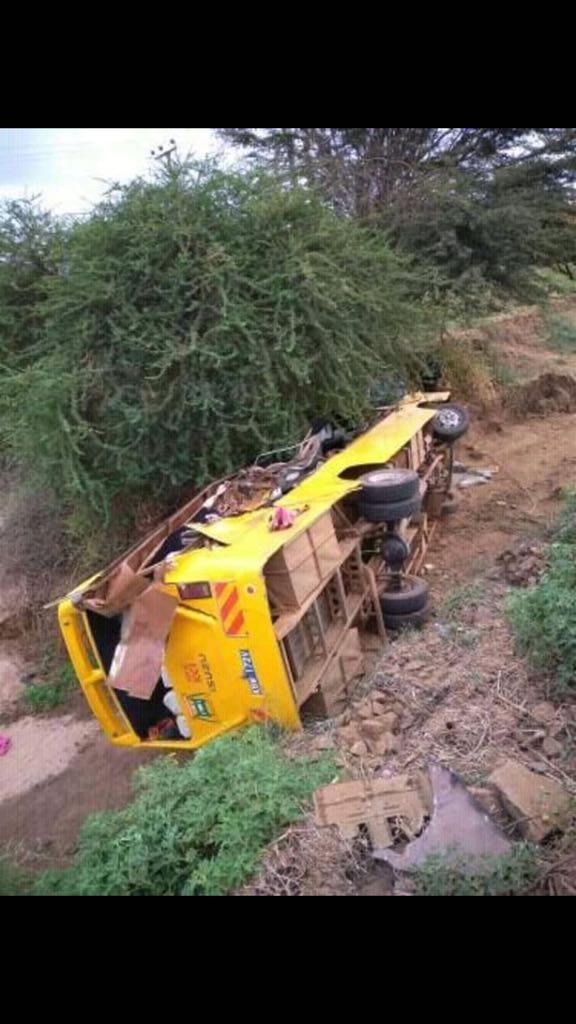 According to Mr Mwongera, the bus was rammed into from its right side by the truck while they were trying to cross a narrow bridge at ago.
This made the bus to roll several times before diving into a dry river bed of Kanginga River which feeds Tyaa River
"Preliminary investigations show the bus was hit on the right-hand side and the pupils that died were seated on that side. It veered off the road on impact and rolled until it landed into the river," Mr Mwongera said.
The ill-fated bus was carrying 39 pupils, three teachers, a matron and the driver. The driver of the truck was caught about 15Km from the scene as he was trying to flee from the scene of the accident. It is so strange he did not stop to help with rescue operations.
"We have put him in custody and will be arraigned tomorrow to face charges of causing death by dangerous driving," said Mr Mwongera
Kitui Governor Charity Ngilu has already send the affected families her condolences
"I want to call upon everyone to pray for the parents to be strong enough to bear with this tremendous loss. Let's all pray for the souls of the little angels to rest in peace. Poleni sana,"
Comments
comments