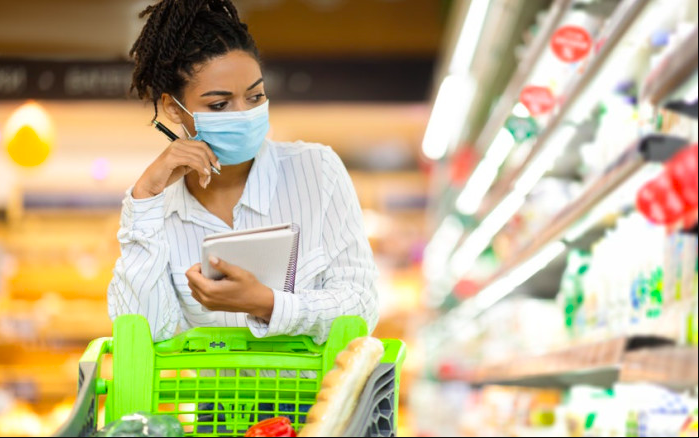 As economists talk about the increased likelihood of a global recession, it's best to prepare for the downturn. At the same time, inflation is soaring despite several rounds of interest hikes by central banks. The rise in the cost of living creates budgeting problems. So, it's important to familiarize yourself with ways to cushion the blow, including diversifying your income by trading on Metatrader 5.
There are several ways to make your finances recession-proof. These measures include building an emergency fund and identifying additional income streams. If you fail to prepare, you may experience a lot of pain. Recession typically causes havoc in the stock and labour markets. Because of this, you need to deal with the possibility of losing your job. As you brace for what might come, you should avoid panicking. Recessions come and go.
Here's how to survive the higher cost of living and a recession.
Find practical ways to reduce expenses
You need to devise creative ways to minimize your monthly expenses. Doing so can mitigate the impact of a short-term economic downturn. It's easier to squeeze your budget by focusing on essentials. Many people cut down on outings and other recreational expenses. During the recession, it's best to eat at home until the pressure eases.
Additional ways to reduce costs include suspending major purchases and joining a carpool. Also, target non-essential fixed costs like cable TV subscriptions.
Look for new income streams
Boosting your income by adding new sources of income will go a long way in relieving any pressure. Relying on a single income source can be a recipe for acute pain. Whether you prefer selling items on eBay, trading forex online via regulated brokers, or renting out rooms via Airbnb, the additional funds could come in handy.
Invest for the long term
Consider investing in stocks and other investment channels that boost your portfolio. In most cases, you won't lose a cent if you don't sell. Over time, your money will grow and reap handsome dividends. You can use this money to ride out the recession period. Remember to diversify your investments in low-risk areas.
Try to avoid the temptation to cash out your investments. If it's absolutely necessary, only sell off the portion, you really need to cover any gaps triggered by the recession or other emergencies. Selling off when the market is down may cost you, particularly if you liquidate at a loss.
Pay down debt
Another critical thing to think about when it's recession time is paying down your debts. With interest rate hikes by central banks, it'd best to reduce your high-interest rate debts. Experts recommend fixing the debt while you can still access affordable fixed-rate deals. Another practical approach is to overpay, reducing the total interest you fork out.
The best part about this approach is that you significantly cut down your loan to value at a faster pace. As a result, it becomes possible to get your hands on lower-interest deals at a later stage.

Update your resume
The potential for job losses is higher in a recession. It can be tempting to think it won't happen to you, but it can. So, gear up for any eventualities by updating your resume and evaluating your options. There's no denying many fields aren't recession-proof. If you work in the financial or healthcare sector, your job could be on the line when the recession hits.
Apart from tweaking your resume, you should also reach out to your professional network via relevant platforms like LinkedIn. Also, consider looking for contract or freelance projects. Likewise, learning a new skill can prove critical to your ability to weather financial storms.
Key takeaways
By cutting costs, updating your resume, and looking for new income streams, you're sure to mitigate the impact of high inflation and an economic downturn. You should avoid downplaying the importance of building an emergency fund or living within your means. In this game, every little bit counts.
Also, start thinking long-term in terms of investments as well as diversification. Always make sure that your asset allocation strategy bolsters financial security. On the other hand, don't overestimate your risk tolerance because you could make some wrong turns.