Most Expensive Celeb Marriage Break-Ups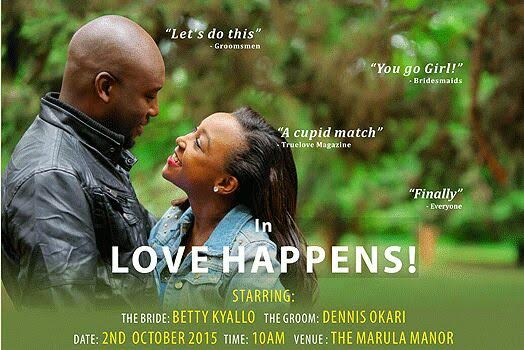 A wedding can take a bad ceremony but remain great, while it can be a great ceremony but remain a simple poor relationship.
After the 100 bob wedding, the above statement can be truthful if we go ahead and see what happened to the below couples we have highlighted.
That even after a multi billion wedding and engagement, their monies could not buy an eternal love!
1.Bob Collymore
After marrying Wanjiku, Bob could not be able to stay with her for more than 12 months before issues came, their wedding had been that deluxe and VVIP for the locals.
2.Betty Kyalo
About two months after their wedding, issues came on, with Betty Kyalo deciding to drop the name of her hubby from he real name.
Dennis Okari and Betty have been between a hard rock and a mountain since then despite having a common kid
3.Timberlake
Him and Esther Arunga moved on together with an expensive wedding in Australia, but their love issues went ahead to even lose of their son, as He was the main suspect. What a bad tragedy.
4.Prezzo and Yola
Prezzo and Michele Yola have had enough issues, even after a wedding, they still sought an expensive separation though court.
Yola and Prezzo today look like permanent enemies!
5.Lillian Muli and Kanene
Lilian Muli dropped her husband name, Kanene and went ahead to remian single. The two had been the most louded love birds of the town, but only for a moment, God forbid!
6.Saumu Sonko and Benson
Moment after Saumu gave birth to their son, Benson pulled off their love plug, the Nairobi business man resorted to a single status. Saumu went back to stay with is dad, Mike Sonko who is now the Nairobi governor
Comments
comments