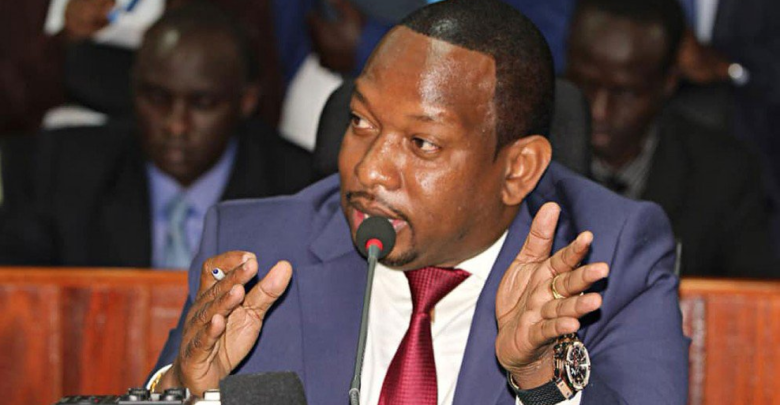 Nairobians who were troubled with the failed Matatu CBD ban have noticed Governor Mike Sonko's new hairstyle and declared it a total shamble.
While appearing before the senate on Monday, he appeared with a well cut hair that was dyed with a think black colour.
Not impressed Nairobians could not shy away from declaring it a fail.
"The type of dye they used was not the one that comes with its own shampoo to rinse it off entirely from the scalp leaving just colored hair. His hair is also the soft type and thus should not be left too long with the dye as it will over-process and end up looking too dark like charcoal as was the case," explained a concerned barber.
As he has ordered repainting of buildings am sure he is setting an example by painting his head. Aki sonko

— Kiama Muturi (@KiamaKiharu) December 3, 2018
Marangi gave Mike sonko rangi imexpire aka paka kwa nywele

— MACHIAVELLI (@KingRagen21) December 4, 2018
What's happening? (Asks Twitter) pic.twitter.com/paThtCQy17

— Ory Okolloh Mwangi (@kenyanpundit) December 3, 2018
Comments
comments