The annual awards of Africa Magic Viewers Choice Awards aka (AMVCA 2018) took place on the night of 1st day of September at Eko Hotels and Suites in Lagos city, Nigeria.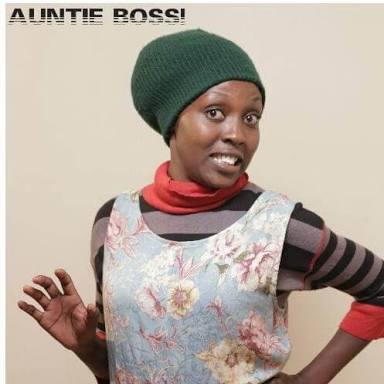 There was stellar performances to raise high the curtain before the eventful night. Song from top artists such as Adekunle Gold, Cobhams, Bisola, Falz set the right mood for the awards to be presented.
Kenya's Auntie Boss actress won the Best Actress in Comedy Movie/TV Series category
Full List.
Best Sound Editor
Tatu – Kolade Morakinyo and Pius Fatoke WINNER
Idahaso Trails – Stanlee Ohikhuare
Alter Ego – Zezom Gnawni
Ojukokoro – Dayo Thompson
Hakkunde – James Coon Falcon
Best Picture Editor
Idemuza – Aloaye Omoake
18 Hours – Mark Maina WINNER
Alter Ego – Moses Inwang/Tunde Bakare
Hakkune – Asurf Oluseyi
Hidden – Jibril Mailafia
Best Lighting Designer Movie/TV Series
Tatu – Akpe Ododoru, Tunde Akinniyi WINNER
Kada River – Godwin Gata
Hidden – Agbo Kelly
Lotanna – McBaror
Children of Mud – Sunday Olalekan
Best Cinematography Movies/TV series
Tatu – Akpe Ododoru
Idemuza – Dickson Godwin
T-Junction – Lester Millado
The Torture – Rwamusigazi Kyakunzire
Okafor's Law – Yinka Edward WINNER
Alter Ego – Bishop Blunt/Adeoye Adeniyi
Best Costume/Designer Movie or TV Series
Tatu – Yolanda Okereke
Isoken – Jade Osiberu
Potato Potahto – Christie Brown
Hakkunde – Joan Gbefwi
The Bridge – Ngozi Obasi and James Bessinone WINNER
Best Short Film/Online Video
The Housewife – Jay Franklin Jituboh
Tolu – Nadine Ibrahim
Penance – Micheal Ama Psalmist' Akinrogunde WINNER
Lodgers – Ken Ogunlola
Tanwa, The Child We Wanted – Adenike Adebayo
Best Documentary
The Flesh Business – Dennis Wanjohi WINNER
Nightfall in Lagos – James Amuta
God's Wives – Bolanle Olukanni
Omidan, Styles Defunct by Ayaworanho3d – Aderemi Davies
Calabar Carnival: What the People Think – Oghenefego Ofili
Best Make Up Artist Movie/TV Series
Tatu – Thelma Ozy Smith, Hakeem Effect Onilogbo WINNER
Ojukokoro – Sandra Oyiana
What Lies Within – Cynthia Ububa
Disguise – Hakeem Effect
Lotanna – Nnenna Emekalam
Best Art Director
Isoken – Jade Osiberu
Tatu – Don Omope, Yolanda Okereke, Segun Arinze, Tolu Awobiyi
Children of Mud – Imoh Umoren
Lotanna – Tunji Afolayan WINNER
Idahaso Trails – Stanlee Ohikhuare
Hidden – Jibril Mailafia
Best Soundtrack Movies/TV Series
M0 – Tom Koroluk
Banana Island Ghost – Enyi Omeruah and Funbi Ogunbanwo
Bella – Andrew Ahuura
Tatu – Evelle WINNER
Idahosa Trails – Oriri Osayamore
18 Hours – Jacktone Okore
Best Indigenous Language Movie or TV Series – Swahili
Super Modo – Sarika Hemi Lhakani  WINNER
Best Indigenous Language Movie or TV Series – Hausa
Mansoor – Ali Nuhu WINNER
Umar Sanda – Kamal S Alkali
Dadin Kowa Sabon Salo – Arewa24
Uwar Bari – Hamisu Lamido Iyantama
Rashinsani – Tiana Johnson
Best Indigenous Language Movies or TV Series – Yoruba
Alakiti – Abiodun Jimoh, Jumoke Odetola
Adaba – Adebayo Salami
Etiko Onigedu – Femi Adebayo WINNER
Egun Iran Kinni – Oyindamola Awotidebe
Ogun Sengese – Ibironke Ojo
Best Indigenous Language Movies or TV Series – Igbo
Bound – Lilian Afegbai WINNER
Ofuobi – Victor Oyke
Uwa Na Eme Nyughari – Tiana Johnson
Oge Nkem – Tiana Oboyi Johnson
Ego Malaysia – Iyooh James Chidozie
Best TV/Drama/Comedy series
Gina and Friends – Paul Igwe
Professor Johnbull – Tchidi Chikere
Papa Ajasco Reloaded – Wale Adenuga
This Is It – Dolapo Adeleke WINNER
Relatives – Tunde Adegbola
Best Movie East Africa
18 Hours – Phoebe Ruguru WINNER
Devil's Chest – Hassan Mageye
The Forbidden – Kizito Samuel Saviour
Rain – Mathew & Eleanor Nabwiso
Bella – Math Bish
Best Movie West Africa
Potato Potahto – Shirley Frimpong-Manso
Alter Ego – Moses Inwang – Esther Eyibo
Isoken – Jade Osiberu WINNER
Tatu – Don Omope, Yolanda Okereke, Segun Arinze, Tolu Awobiyi
Children of Mud – Imoh Umoren
Lotanna – Ifan Micheal
Best Movie Southern Africa
Descent – Awal Abdulfatai
The Road to Sunrise – Shemu Joyah WINNER
Salute! – Phillipe Talavera
Jomako Black Democracy – Abraham Kabwe
Nyasaland – Joyce Mhango Chavula
Trail Blazer Award
Bisola Aiyeola WINNER
Industry Merit Award
Tunde Kelani WINNER
Best Writer Movie/TV Series
Idemuza – Alaoye Omoake
Soul Tie – Kehinde Joseph
Idahosa Trails – Stanlee Ohikhuare
18 Hours – Njue Kevin
The Torture – Mulindwa Richard
Alter Ego – Patrick Nnamani/Koye O/Moses Inwang WINNER
Hakkunde – Tomi Adesina
Best Supporting Actress
Toyin Abraham – Tatu
Dorcas Shola Fapson – Banana Island Ghost
Funlola Afofiyebi-Riami  – Tatu
Ebele Okaro – Blackrose
Lydia Forson – Isoken WINNER
Emem Inwang – Alter Ego
Best Supporting Actor
Saidi Balogun – Banana Island Ghost
Falz – New Money WINNER
Kunle Idowu – Idahosa Trails
Gabriel Afolayan – Okafor's Law
Wale Ojo – Betrayal
Best Actress in a comedy and TV series
Rita Dominic – Big Fat Lie
Adesua Etomi – 10 days in Sun city
Queen Nwokoye – Excess Luggage
Bimbo Ademoye – Backup Wife
Dakore Akande – Isoken
Nyce Wanueri – Auntie Boss WINNER
Best Actor in a comedy
Kalu Ikeagwu- Dr Meekam
IK Ogbonna – Excess Luggage
Blossom Chukwujekwu – The Big Fat Lie
Odunlade Adekola – A Million Baby WINNER
OC Ukeje – Potato Potahto
Jimmy Olukoya – Guy Man
Best Actress in a Drama/TV Series
Agaba Joan – The Torture
Keira Hewatch – The Witness Box
Miriam Kayode – Children of Mud
Cinderella Sanyu – Bella
Omotola Jalade Ekeinde – Alter Ego WINNER
Lilian Echelon – Black Rose
Best Actor in a Drama Series
Wale Ojo – Alter Ego
Kalu Ikeagwu – Benevolence
Rushabiro Raymond – The Torture
Adjetey Anang  – Keteke WINNER
Adjetey Anang – Sidechic Gang
Chris Attoh – Esohe
Best Director
Moses Inwang – Alter Ego
Aloaye Omoake – Idemuza
Asurf Oluseyi – Hakkunde
Don Omope – Tatu
Jade Osiberu – Isoken WINNER
Mulindwa Richard – The Torture
Shirley Frimpong-Manso – Potato Potahto
Best Overall Movie
Potato Potahto – Shirley Frimpong-Manso
Alter Ego – Moses Inwang
18 Hours – Phoebe Ruguru WINNER
Devil's Chest – Hassan Mageye
Descent – Awal Abdulfatai
The Road to Sunrise – Shemu Joyah