Full List – Time's 100 Most Influential People In The World For 2019
We have barely been in 2019 for 4 months but TIME magazine has already decided who are the most influential people of this 2019.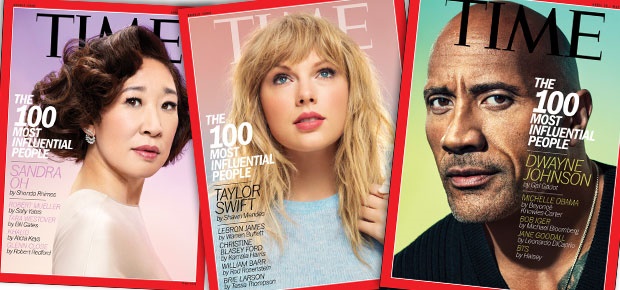 The truth is that many things have happened since we said goodbye to 2018, so surely it was not easy to make this list.
Choosing the 100 most influential people of the year has already become a tradition for TIME and in this new release they have included Ariana Grande, LeBron James, Tiger Woods and Spike Lee, among others.
All of them are together, but not scrambled, since there are different sections in which the personalities of the moment are classified.
There are 5 categories: entrepreneurs, artists, leaders, icons and titans.
Artists / Showbizz
Emilia Clarke,
Lady Gaga,
Brie Larson,
Sandra Oh,
Dwayne 'The Rock' Johnson,
Regina King,
Mahershala Ali,
Yalitza Aparicio,
Glenn Close,
Chip and Joanna Gaines,
Spike Lee,
Ryan Murphy,
Khalid,
Gayle King,
Richard Madden.
Politicians
President Donald Trump,
Former First Lady Michelle Obama,
Speaker Nancy Pelosi,
South African president Cyril Ramaphosa.
Titans
Mohamed Salah,
LeBron James
Alex Morgan,
Facebook's Mark Zuckerberg
Disney's Bob Iger.
Icons
Greta Thunberg
Pope Francis
Crown Prince Mohamed bin Zayed.
Notable Africans
South Africa President Cyril Ramaphosa
Egyptian footballer Mohamed Salah
South African athlete Caster Semenya.