Google Hires The Finest Engineer Who Will Rival Apple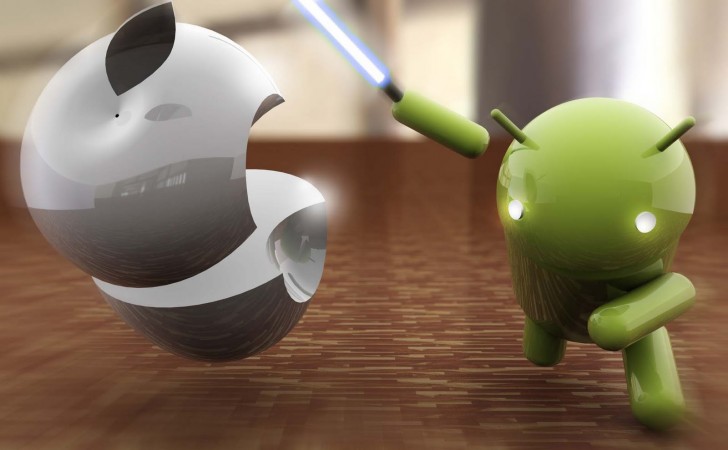 Google, which this year will release the second version of their Pixel equipment, has just hired Manu Gulati, one of Apple's top processors architects and responsible for giving 15 patents in this sector to the Cupertino company. The Mountain View company has hired Gulati as head of architecture for SoC, which makes it very clear that Google will soon be master of its own processors.
Although Google has partnered with Qualcomm for many years, the company knows that relying on a third party for the development of their phones can be a double-edged sword, as it can benefit or harm you depending on different factors such as distribution, performance and cost Of the product that your supplier is supplying, that for something as important as a SoC or processor is not something that a company like Google should be taken lightly.
We had heard several rumors about Google's interest in starting to manufacture their own processors for Pixel phones, however, there was no fact or movement that will make it clear that it was something beyond a rumor or desire until the day from today.
First homemade processor for Pixel 3
The fact that Google has made a star contracting and is looking at at least other renowned engineers and architects for their new project does not mean that we will see the first product this year, as it is almost a fact that the new Pixel will have the last Processor of Qualcomm, the Snapdragon 835, unless in fact the Snapdragon 836 is presented before.
For this reason we can not wait to see a processor made by Google this year, but it is very likely to be included in the Pixel 3, especially with the changes that the company has been making for several months to have much more control over Android And their devices.
What does Google gain and lose with this move?
The advantages of Google creating its own processors facing the user is that we could have guaranteed updates for our devices for much longer, as this is one of the problems that plagues Android from its origins.
Apple, for example, has great support for updates because they have full control over hardware and software. Google for its part have full control of the software but not the hardware, although this move will allow practically the control necessary for the latest version of Android to continue to function even on older computers with more than two years on the market.
On the other hand, the fact that companies such as Qualcomm do not have the disadvantage of technological innovations such as: Quick Charge or ultrasonic technology in fingerprints, but considering the technological power of Google, this is something that they can solve without problem .
We will have to wait to see the results of the new project of Google that although may not like some users because it seems that Google increasingly looks more to Apple, yes it is a success to be able to give a better experience to users who use Android in conjunction with a device of the company itself.
Comments
comments