Honest Jubilee Voter Regrets Having Chanted 'UhuRuto Tano Tena' Slogan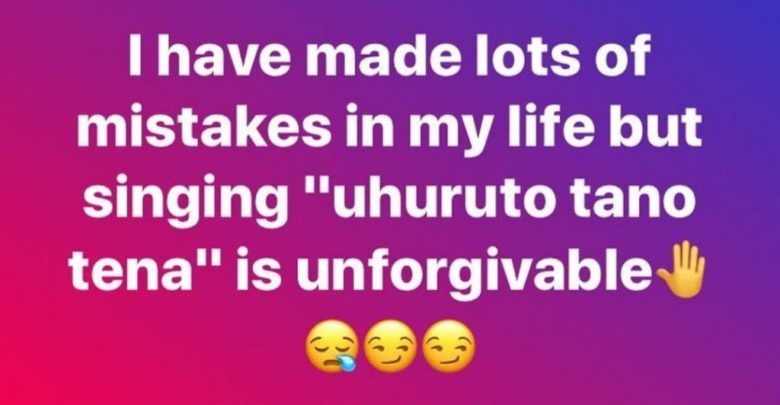 A honest Jubilee voter has gone viral after admission of having wrongfully supported the election of current Jubilee government during the 2017 elections.
The post read
"I have made lots of mistakes in my life but singing "UhuRuto tena" is unforgivable,"
This came in days after another hawker narrated painfully how she was struggling to afford her living despite having supported the coalition which campaigned on grounds of supporting the common people.
IPSOS latest research placed high cost of living as one of the worries currently being experienced by Kenyans.
President Uhuru Kenyatta and DP William Ruto used the slogan during the last elections which they won in a controversial election