IEBC Statement On Payment Of Election Officials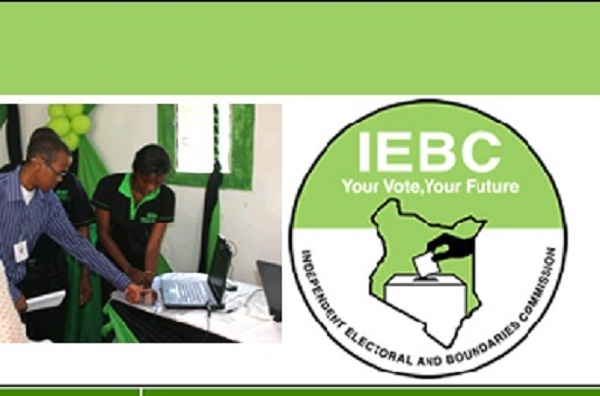 Independent Electoral and Boundaries Commission IEBC has distanced itself from a circulation going rounds on social media claiming that the IEBC is processing their payments just after Christmas.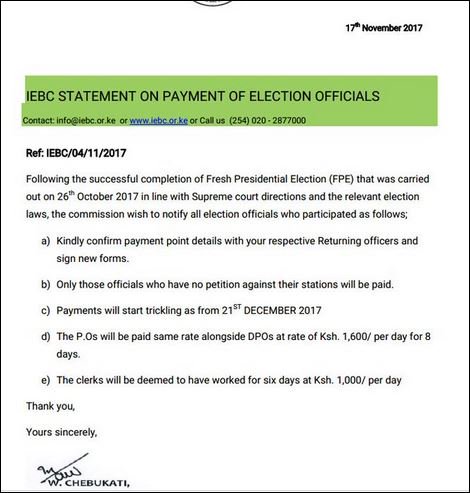 The IEBC Chairman has not written such a note on payments to poll officials. It is a mimic best ignored. And even if there were any staff salary matters, that would be the direct responsibility of HR and the Secretariat, wouldn't it? IEBC wrote.
However, those who participated in electoral process as IEBC employees have wondered why their payment has been delayed for along time.
It should be noted that the IEBC paid its officials after the 8th August election some few days just before 26th October election.
The IEBC Chairman has not written such a note on payments to poll officials. It is a mimic best ignored. And even if there were any staff salary matters, that would be the direct responsibility of HR and the Secretariat, wouldn't it? pic.twitter.com/kvjpdKwAy0

— IEBC (@IEBCKenya) November 18, 2017
Comments
comments