#ifikieWatoto Out To Rival #IfikieWazazi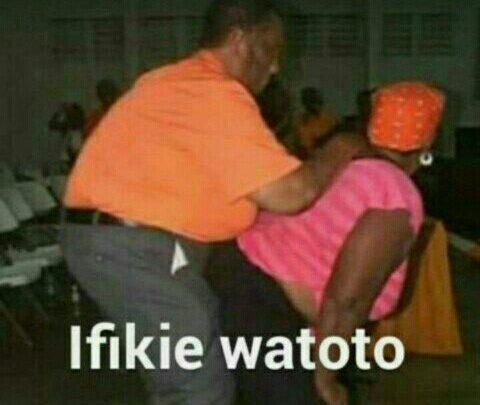 Few days into April 2018, Kenyans launched a campaign to shame young tanagers who were posting nasty photos on social media.
The campaign, so much published that it found its way into the statehouse.
The drive did not only achieve less goals but has been ridiculed and even been challenged by another hasttag dubbed #ifikieWatoto.
On these new #ifikieWatoto , parents are being rebuked in return.
Kenyans thought that the drivers behind #ifikiewazazi campaign were only acting as hypocrites since immorality and low standards of ethics cannot only be blamed on young teens, rather elderly in the society whom they get tips from.
#ifikieWatoto
This #IfikieWazazi thing exposes just how hypocritical we are. Nudity was not an issue in precolonial Aftica. pic.twitter.com/HR9mGrpdHw

— Mwaniki Wanjiku (@mwanikiiwanjiku) April 13, 2018
#IfikieWazazi #IfikieWatoto pic.twitter.com/jj72x6SSvN

— Beatrice Owen (@_owentoh_) April 13, 2018
#ifikieWatoto @NjaysC pic.twitter.com/Ex1aCOh7xY

— Morris ngugi (@ngugimorry) April 16, 2018
#ifikiewazazi Wakifikisha tunafikisha #ifikiewatoto pic.twitter.com/MZMMIMp6bw

— Andrew Maina (@AndrewM73576036) April 15, 2018
The moral decadence is intergenerational. The curious case of Wazir Chacha is proof of that. Even as we castigate the millennials, remember that #IfikieWazazi and #ifikiewatoto would draw the same conclusion as to where we are as a society.

— B. (@BattistaOmondi) April 13, 2018
#ifikiewazazi to #ifikiewatoto 😂😂😂😂 hii ndio wazungu huita circumnavigation ama scratch my back and I scratch yours?? @saidilulu 😂😂😂 pic.twitter.com/YIVlZybAqH

— ALI SAID (@alilosaid1) April 13, 2018
Maybe you guys should do a #ifikieWatoto too, of parents behaving badly including those that steal our money then send their kids to private universities.

— Sharon 🇰🇪 (@jesang_) April 14, 2018
#ifikieWazazi
#IfikieWazazi
You sell cows to take a cow to school
WHAT IS LIFE?????? pic.twitter.com/jja1Rdp6OO

— Total Man 🇰🇪 (@Omoso_Omoso) April 12, 2018
#IfikieWazazi
Is this still photography?? Some of these people are shaming art! pic.twitter.com/Gm38RpuuzQ

— Son Of Tetu🐦 (@ndiritumunga) April 12, 2018
Comments
comments