6 Kenyan Celebs Whose Health Is Deteriorating In 2018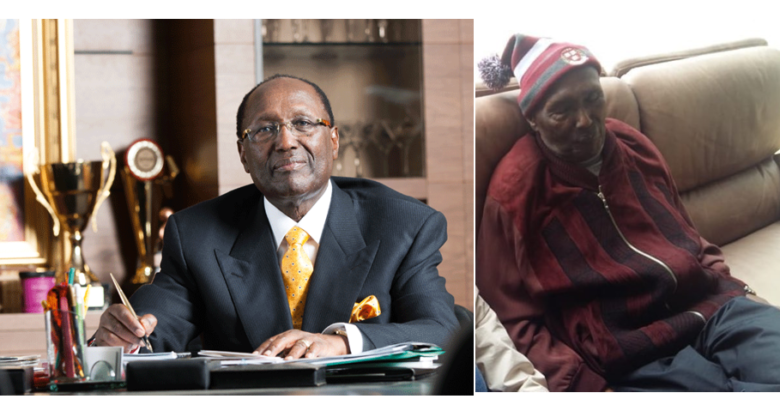 Fighting a life taking disease when you are a celebrity is not only good for herself or himself but for the rest of her fans, as she or he asks as a source of motivational and inspirations to those affected directly or indirectly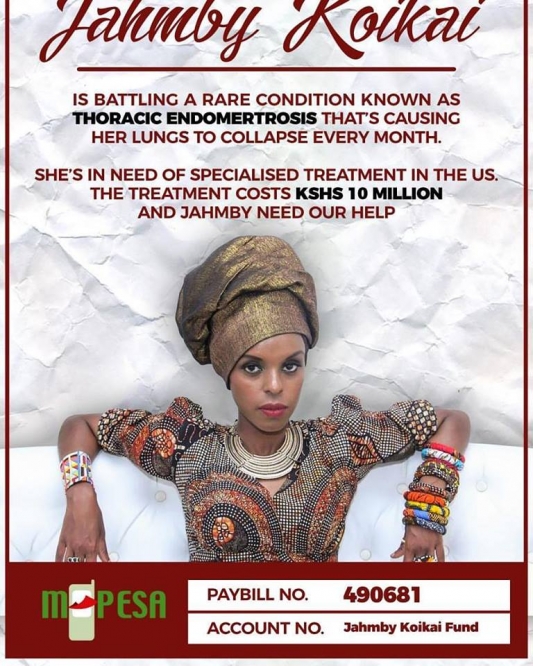 These celebs have been a source of inspiration on how they have fought with such diseases. Have a look below.
1.Ciru Muriuki and Jamby Koikai
The TV girls who were featured on NTV's The Trend have come clear and confessed that they have been suffering from a common disorder. Endometriosis.
Endometriosis is an often painful disorder in which tissue that normally lines the inside of your uterus grows outside your uterus. Endometriosis most commonly involves your ovaries, fallopian tubes and the tissue lining your pelvis. Rarely, endometrial tissue may spread beyond pelvic organs.[sic]
Jamby is currently seeking help for her 10 million bill in USA while Ciru already went through the painful ordeal of the surgery.
3.Chris Kirubi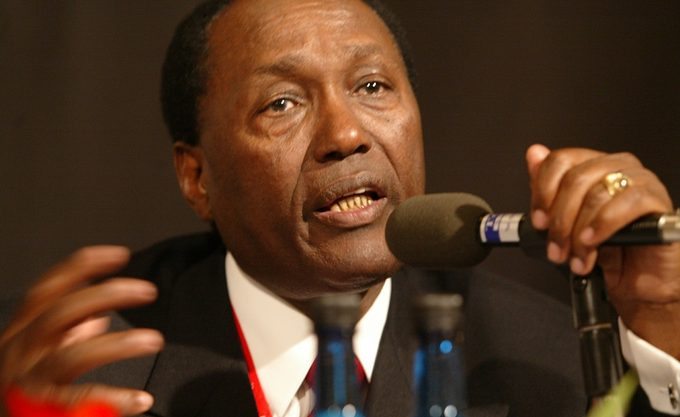 Kenyan tycoon and father to former Nairobi Deputy Governor Chris Kirubi has been away in health facilities fighting with colon cancer.
The self made DJ and businessman who owns Capital FM is believed to have heard a tough moment before admitting his condotion
4.Kiuna son
Jeremy Kiuna son to Pastor Allan Kiuna and Kathy Kiuna was born with a permanent movement disorder Celebral Palsy.
"Going through what I've been through in my life isn't the best. Some days I mess up, some days I do the best I can. June 1, 2016, was my first surgery ever in my entire life. It was crazy because I needed the surgery to be able to walk and I finally got the opportunity God gave me and I'm happy," Jeremy revealed.
5.JB Masanduku
Comedian JB Masanduku has been fighting with drug addiction and the good news is that he is not far from winning the battle.
We wish him all best
6.Chris Kirubi
Business tycoon Chris Kirubi has kicked debate on social media over deteriorating state of his health.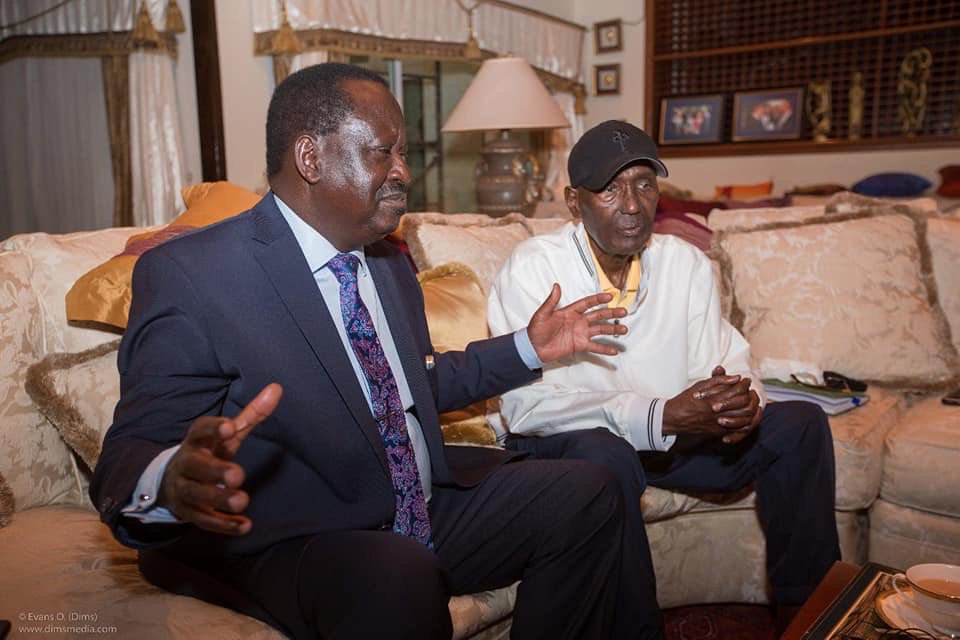 While it has been a fact that the billionaire and self made businessman was sickling, the recent photos he shared with NASA leader Raila Odinga and Mombasa Governor Hassan Joho betrays that his health is poor and worsening.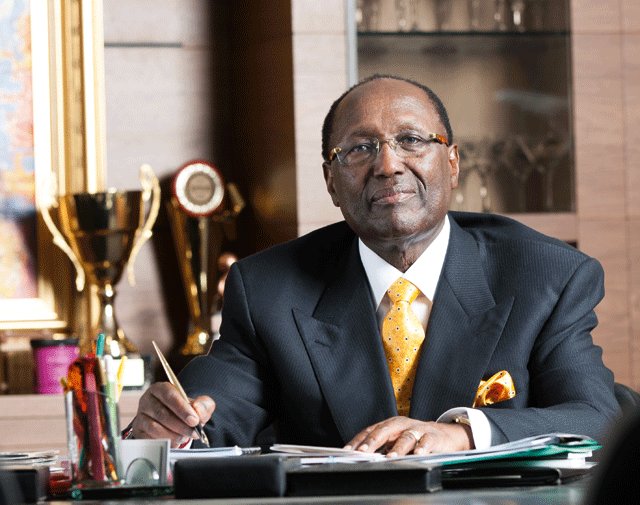 Chris Kirubi had received medical care from abroad, and seems he might take longer time to recover from his poor state of health.
I had pleasure of receiving a visit from Governor of Msa county @HassanAliJoho at my home in Kilifi County. He came to wish me well as I continue to recuperate. We discussed matters of national interest in particular nation building, investment & fostering cooperation. #AskKirubi pic.twitter.com/2IF8qrrYUV

— Chris Kirubi (@CKirubi) June 2, 2018
Kenyans went on social media with mixed reactions.
Twitter feed
Chris Kirubi looking like death itself. Instead of building Two Rivers Mall, this moronic imbecile should have built an ultra-modern Cancer research center/hospital. Kikuyu's never think far. Yao tu ni malls and flats. Just like Kenyatta family & Northlands. pic.twitter.com/1R9g0Yx0p3

— Cyprian, Is Nyakundi (@C_NyaKundiH) July 8, 2018
Mombasa Governor @HassanAliJoho visits ailing Business Mogul Chris Kirubi at his Kilifi Home. Wishing @CKirubi a quick recovery. pic.twitter.com/MMYWaAJ3d2

— Ahmed Mohamed (@Asmali77) June 2, 2018
It takes a lot of courage to do what Kirubi is doing, most prominent people would rather die in seclusion than come out and enjoy fresh air. He might not be of the best around but as human, he deserves encouragement and recovery wishes. This breaks the tradition pic.twitter.com/H5AfaNftTl

— DTB (@SirDickens_) June 2, 2018
Chris Kirubi is now being shuttled back & forth between Kenya & US just for chemo treatment when he could easily have used some of his wealth to build a hospital in his yard.
Warren Buffet has Fred & Pamela Buffett Cancer Center in Omaha, Bill Gates Redmond is one huge Hospital

— Mr. B (@Benogola) May 29, 2018
Comments
comments