Business
Kenyan Woman Working In Qatar As A Maid Builds Beautiful House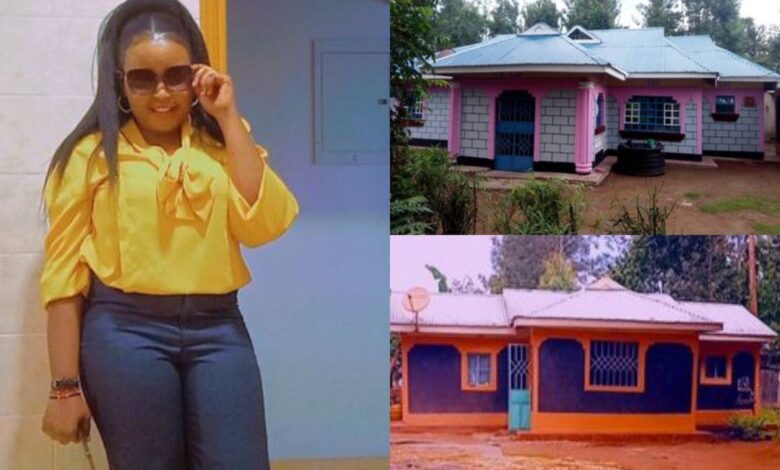 Kenyan woman working in gulf region has wowed Kenyans after showing the house she built from the proceeds of a house help.
Naliaka, who currently works in Qatar, shared photos of the house she built with her mother and went ahead to repair their old house. She added that her mother had never dreamt of living in such a humongous house
"I went to Saudi Arabia three days after my father's death. I never had a chance to go to college but Mungu ni mkuu. I have built my mother a house she never dreamt of," 25-year-old Dorothy Naliaka says.
"What has kept me going is the understanding that I was helping my mother and siblings. I prayed to God to give me strength. That is why I managed to stay in Saudi Arabia and in Qatar now.
Naliaka never had a chance to go to college due to a lack of school fees.
"My dad was sick. Tulitumia pesa zote kwa hospitali na akaaga 2019. Akiwa mgonjwa, nilikuwa nimeapply passport na visa. Nilizika babangu na nikaenda Saudi Arabia after three days. Nilipomaliza contract ya Saudi Arabia, rafiki yangu aliniconnect na kazi ya Qatar. Hii nyumba ya mama nilianza kujenga January 2022. Kitu sijaweka ndani ni tiles. I thank God," Naliaka explained.
"Do not travel to the Gulf because your friends have come here. If it was giving up, I would have given up in Saudi Arabia. I was sleeping for three hours," she advised young Kenyans.