How Kenyans Celebrated The Defunct Moi Day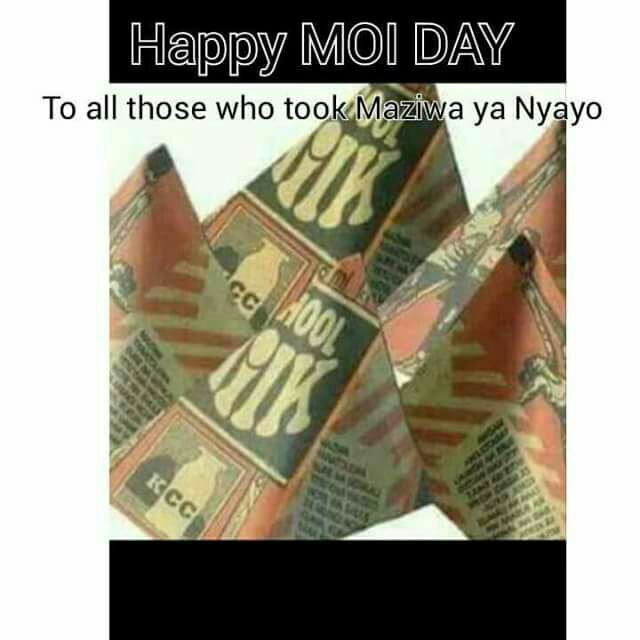 Every year on 10th October, it was popularly known as Moi Day, a day set aside by former President Daniel Moi to honor his reign as a president for more than 24 years.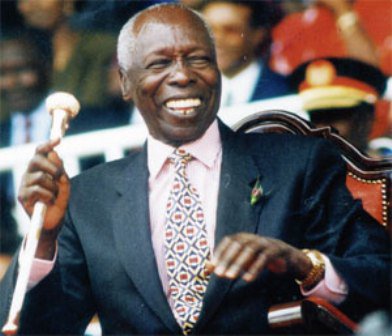 But this day would let be thwarted down by a successive parliament which was in support of NARC and affiliate in early 2005.
The day was however preserved and coined together with Kenyatta Day, which usually come 20th October , with two holidays then having only a week apart.
Today, we have a cocktail of Mashujaa day, celebrating all the heroes who fought for the country on every 20th of October.
Even though he served Kenya on a long term, his government was tainted with dictatorship, political assassinations and rampant corruption.
Moi came to power after the death of the founding father Mzee Jomo Kenyatta
Besides being a dead holiday, Kenyans on social media remembered the day in style.
If she doesn't remember singing Tawala Kenya Tawala, then she's probably too young for you! #MoiDay https://t.co/k97u7B11zv

— Capital in the Morn (@984inthemorning) October 10, 2017
#MoiDay
Message to Uhuru and Raila pic.twitter.com/6N4SIxvsw2

— robert kemboi (@robertlelimo) October 10, 2017
As you wake up and go to work, remember you could've stayed home today if Kibaki was never president. #MoiDay

— Bel!eve (@2RIZMO) October 10, 2017
If you received Maziwa ya Nyayo during the Moi era, then your kids should be sitting for their KCPE this year. #MoiDay pic.twitter.com/o0wXGRaSGU

— Capital in the Morn (@984inthemorning) October 10, 2017
Happy MOI Day everyone #MoiDay pic.twitter.com/i7igZy3zaK

— Kevin Adika (@Daaz_Baba) October 10, 2017
The only thing I can remember on #MoiDay was that we never went to school. 🙌🙌🙌 pic.twitter.com/iYD2PatIXS

— Ogello Jnr ™ (@OgelloSays) October 10, 2017
Comments
comments