Kenyans Condemn The Government For Deporting Its Own National To Canada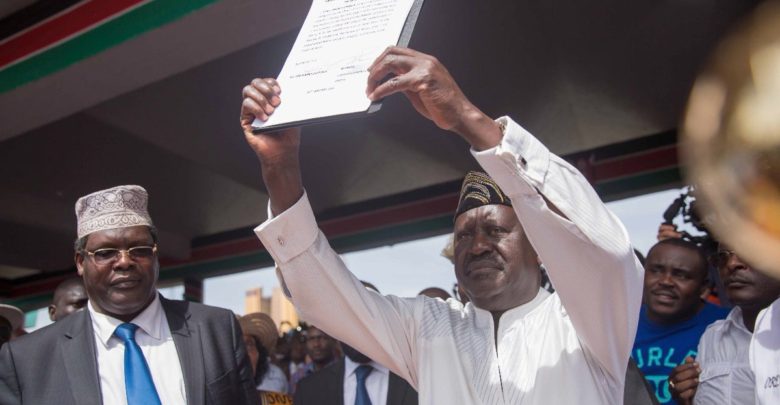 Miguna Miguna is back o social media in full swing few minutes after being deported to Canada.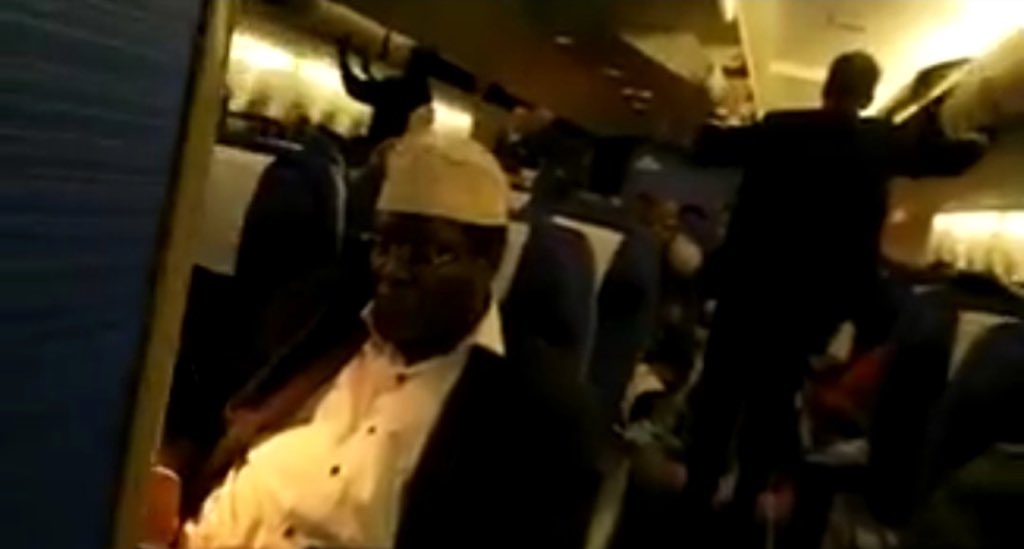 The no nonsense politician was arrested about 3 days ago but was not brought to court as it had been stated.
He had been taken to Kajiado courts as his fellows waited in Milimani courts. He was charged with Treason which he had denied in accordance with the Raila Odinga oathing ceremony which was held at Uhuru Park.
NASA followers in parts of the country had held demos to demand his release.
Miguna is headed home. The court ordered he gets released and @InteriorKE obeyed the orders and even assisted him with a flight ticket home. Please note he renewed his Canadian Passport on 16th June 2017. pic.twitter.com/86OmxI5dvC

— NEXUS (@NEXUSKE) February 6, 2018
Kenyans went on social media to condemn the government
So let me get this straight. @ImmigrationDept can sell passports/citizenship to fuckin Somali's who come to launder their pirate money in Kenya buying properties everywhere under the auspices of @HonAdenDuale , but can't recognise son of the soil @MigunaMiguna ? #UhuruIsTrash

— Cyprian, Is Nyakundi (@C_NyaKundiH) February 6, 2018
Ladies and gentlemen . Indeed Miguna Miguna has been kicked out of his motherland . Never imagined I would be alive to see these happen in my own country . pic.twitter.com/ryPdmwKPmx

— Leon Lidigu (@LeonLidigu) February 6, 2018
Oya @UKenyatta simple and clear provisions of 2010 constitution. #MigunaDeported pic.twitter.com/ZNBohgRFN0

— Rein (@Asamoh_) February 6, 2018
We failed the general #migunadeported pic.twitter.com/dItHOFwbBM

— Cyprian, Is Nyakundi (@C_NyaKundiH) February 6, 2018
President @UKenyatta is a coward. Deporting @MigunaMiguna is an act of cowardice and against the constitution. If treason was committed then he should have @RailaOdinga arrested but since Uhuru is a coward, he won't. For the many Uhuru can't deport, he will order their killing.

— Boniface Mwangi (@bonifacemwangi) February 7, 2018
Kenya just illegally deported Miguna Miguna to Canada, a prominent opposition politician with dual citizenship.

What next? pic.twitter.com/lmG6wKby1X

— Larry Madowo, first of his name (@LarryMadowo) February 6, 2018
Comments
comments