OMG
Kenyans Divided On Social Media Over Video Of Teen Boy Cuddling Suggestively With Mum On Mothers' Day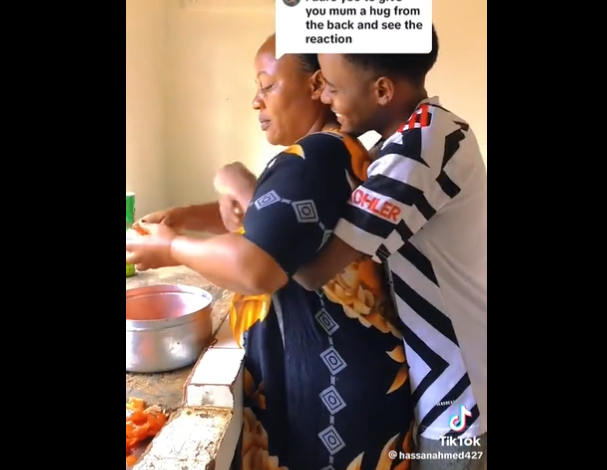 A video of a young teen boy on twitter has left Kenyans on Twitter divided from a short video of about 20 seconds.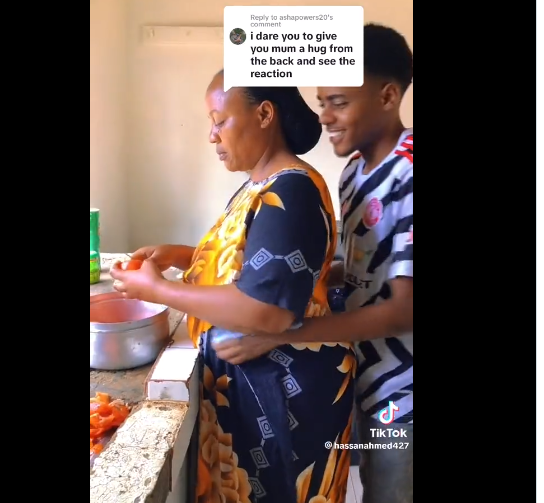 The video shows the boy romantically approach his curvy mum from behind in a suggestive manner
He then proceeds to hug his mum, who was washing utensils while standing beside a sink.
He cuddles his booty loaded mum from behind, fondles her breasts before kissing her, to which her mother agreed to the advances.
KOT, aka Kenyans on Twitter have been dived, over the teens act of love to the mother. others supported the man while the rest rebuked him
Here is the video
Reactions