Kenyans React To DCI Report On Caroline Mwatha's Death Caused By Botched Abortion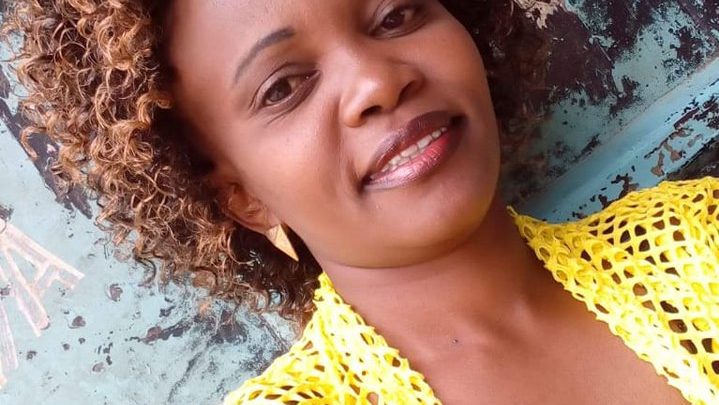 According to new polie report, Caroline Mwatha, the woman who went missing on 7th February and found on 12th the same month in 2019, died while trying to procure abortion.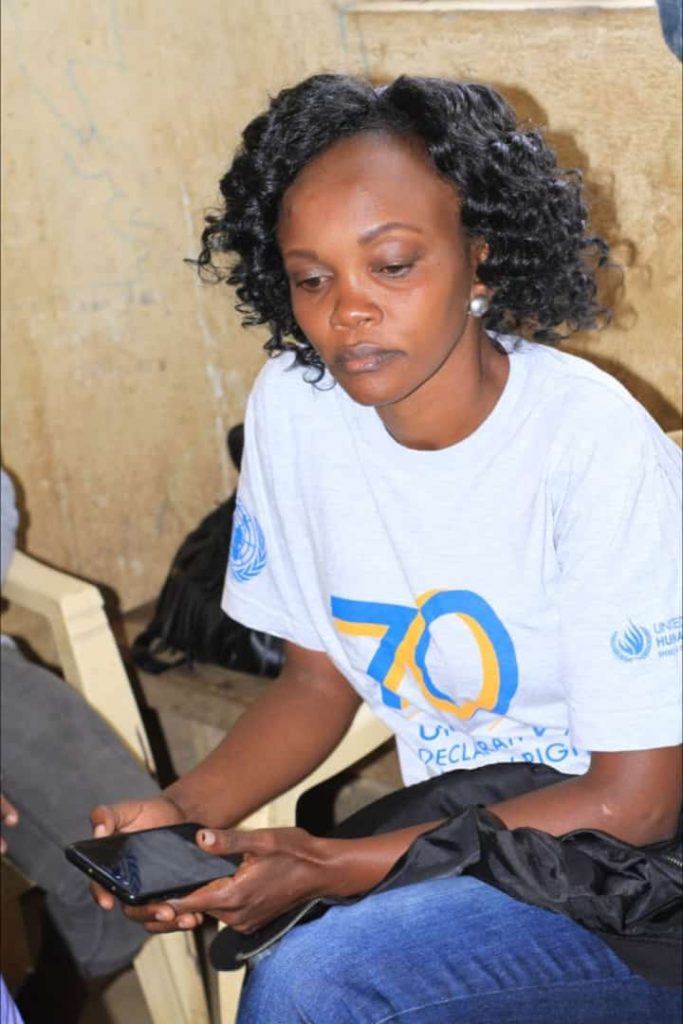 Director of Criminal Investigation, in their press release, noted that before her death, Caroline was in constant communication with alleged boyfriend Alexander Gitau Gikonyo who works in Isiolo County.
According to the police Press Release, Caroline received sh.6000 on her phone to help procure abortion from the same Gikonyo.
On 6th February, police say that Caroline visited New Njiru Community Centre based in Dandora Phase 1 where she negotiated for abortion fee from sh.7000 to sh.6000 to remove the 5- month pregnancy.
With the help of the clinic owner Betty Akinyi Nyanya and 'Dr.' Micheal Onchiri, investigation team believe that the victim died in the hands of the two and her body taken to Nairobi City Mortuary on 7th February 2019.
Under tag No.1495, Caroline Mwatha was wrongly captured and registered as Carol Mbeki around 4.am in the morning
The body was brought by vehicle registration number KBP 677B
Police have so far arrested key suspects.
Police Presser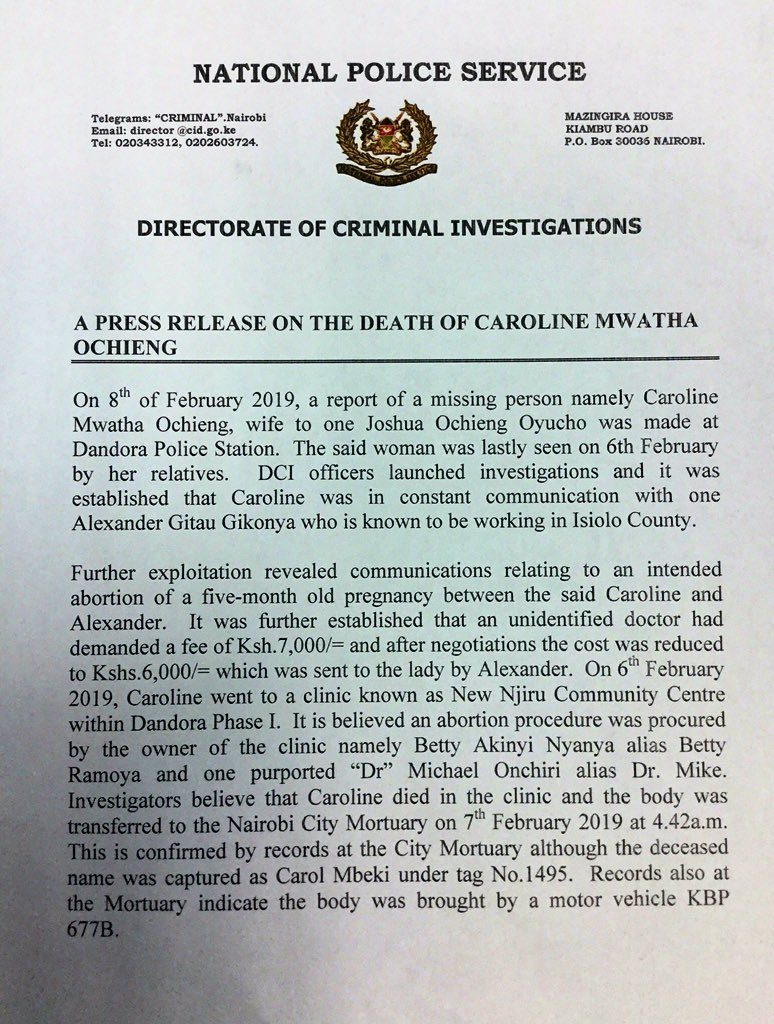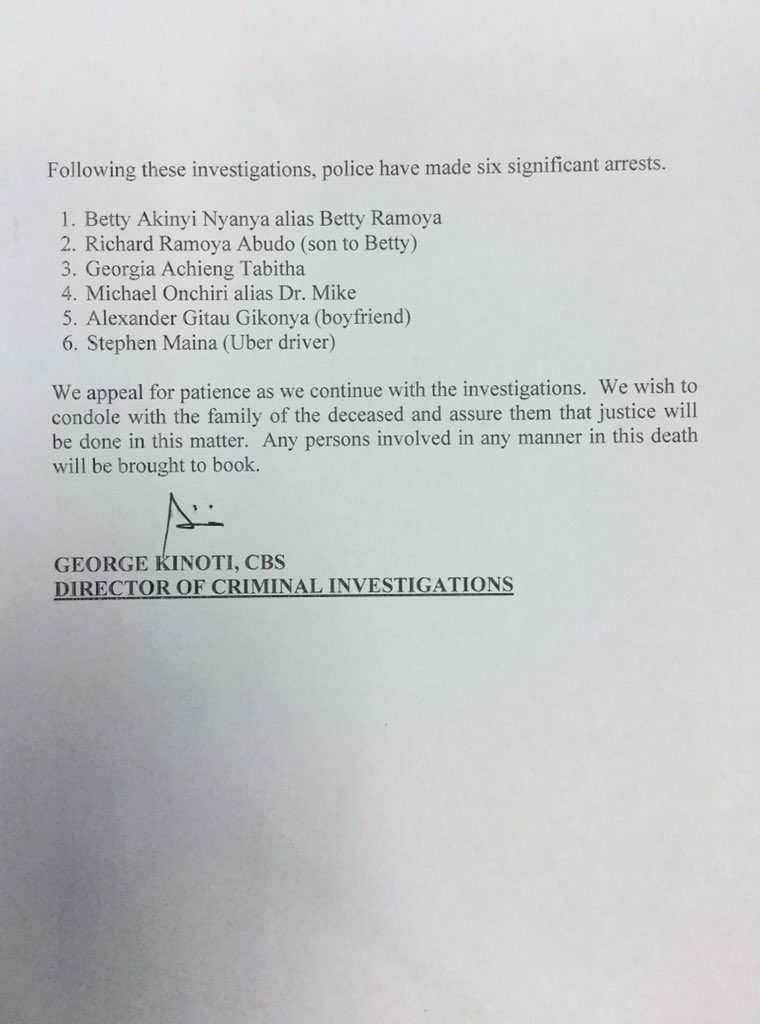 Replies 


Kudos

https://twitter.com/robertjosochi/status/1095371223717109761
Critical