Kitengela M3 Returns Favor To Prison Break Star Theodore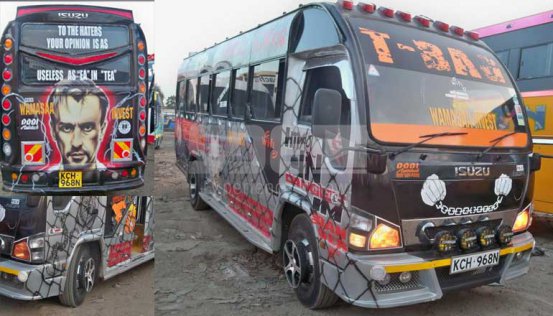 Robert Lyle Knepper is an American actor best known for his role as Theodore "T-Bag" Bagwell in the FOX drama series Prison Break from 2005 to 2009 and has also appeared in films such as Good Night, and Good Luck, Hitman and Transporter 3.
Last year, he acknowledged the Matatu artisan industry which has coloured the black face of Nairobi roads.
His simple comment read, "Apparently this is Kenya".
His post went viral on Kenyan roads. Especially in the matatu sector. And so they in turn honored him with a matatu specially made for him.
Kevin Scure, an operator says that the famous M3 won so many hearts .