Klopp Returns With Origi To Trouble His Former Club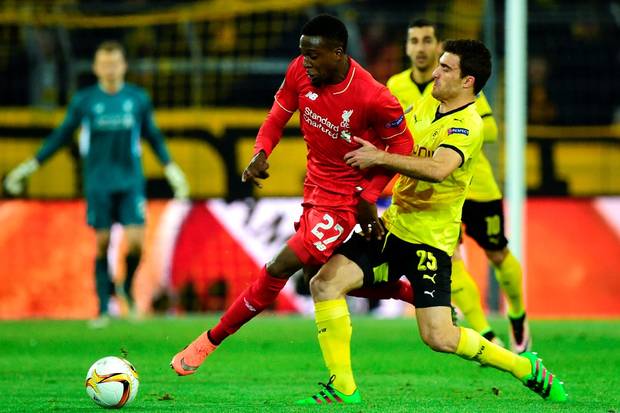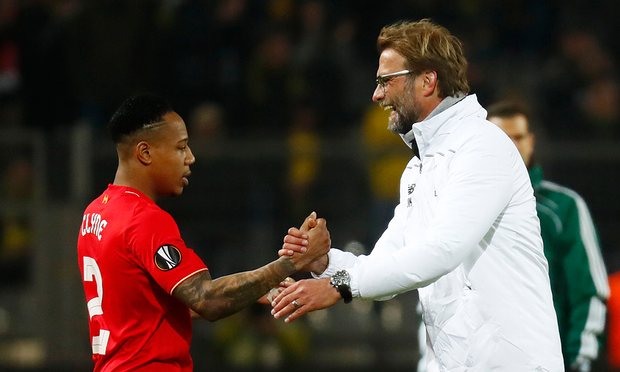 Kenyan-Born English player, fired Liverpool to a one away goal victory against German side Borussia Dortmund yesterday night.
Origi fired in with a sole worked clinical finish from Milner's flip assist to send home an opener.
Klopp had choose to sideline Daniel Sturridge in favor of the 20 year old. Sturridge has had a bad form since fully retuning from his injury spell.
However Thomas Tuchel's men continued to press for an equalizer in the hotly contested first leg tie in the UEFA Europa League.
Matt Hummels flicked in an equalizer as they were under pressure not to lose at their own home.
Liverpool men will thus require nothing less than a draw for the second tie at Anfield due to one away goal advantage even though the game went to a 1-1 draw.
This becomes Origi's sixth goal for Liverpool under Klopp since Rodgers' departure. He has definitely had a good form of spell under Klopp as compared to the man who brought him to Merseyside.
On other Europa ties, Shakhtar Donetsk recorded away win of 2-1 against  Sporting Braga while Villarreal won 2-1 against Sparta Prague. Athletic Club lost to Sevilla for 1-2.
Another second tie returns from next week on Thursday as  Champions League kicksoff the same week on Tuesday for their second leg tie.
By Simon Ingari
Comments
comments