KNH Sets Free Siamese Twins After Historic Surgery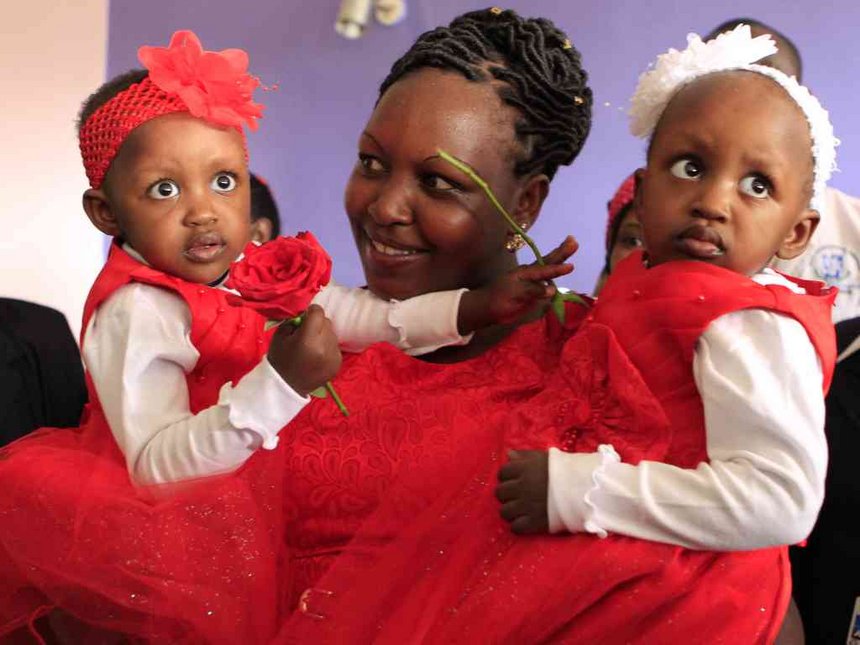 Blessings Kathure and Favour Karimi were today picked up by their mother separately from Kenyatta National Hospital.
The two were brought to KNH while conjoined. An intense surgery which happened 8 months ago, the first one ever in Kenya under 26 medics, was hailed s the one that had go to the books.
The twins were conjoined at their lower back of their spine and shared the anal canal, the cerebral fluid, pelvic and pelvic organs and the bowel. Doctors later embarked on corrective surgeries.
Despite being discharged, they will be accessed on 3 mo three months basis.
Their mum, Caroline Mukiri was unable to control her joy, after bidding farewell and receiving some humble gifts from well wishers.
Comments
comments