Entertainment
Did You Know These 10 Facts About Late Yvonne Wamalwa ?
The family of late Kijana Wamalwa has confirmed that Yvonne Wamalwa passed on to the next world. According to the family reports led by Cs Eugene Wamalwa, Yvonne Wamalwa passed on at her sister's home in Nanyuki..
The CS has also confrimed that the body would be airlifted to Lee Funeral Home in Nairobi.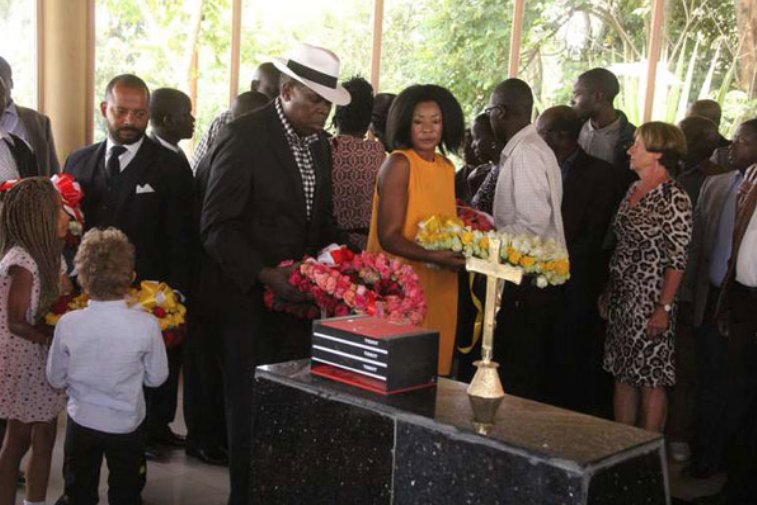 Here are some facts about the late Yvonne Wamalwa
She was married in a deluxe wedding with the late Kenya's Deputy President Kijana Wamalwa who later died in 2003 few months after their wedding.
She studied City Primary in Ngara, then at Cardinal Otunga Girls High School and Murdoch University (Terrorism and International Security). She also went to Kenya Poly now better known as Technical University of Kenya
She worked and served as a Deputy High Commissioner to Australia and Deputy Director, Parliamentary and County Government Directorate.
She was appointed (by former President Mwai Kibaki) as a Deputy Permanent Representative of Kenya to Habitat
Her husband died at 58 years old in 2003
She is survived by two children – Derric Mboya and Michelle Chichi.
She was born in a family of four, lived in Parklands before moving to Kileleshwa in Nairobi
Her Husband was appointed as a VP in Mwai Kibaki's government of 2002
Yvonne was alleged to have pocketed more than 10 million shillings upon the death of her hubby in 2003
As a result, she had a long court battle with her stepsons who claimed she should account for the money that went missing