Land Meant For School Is Where Mugabe's Daughter Wants Her Villa Built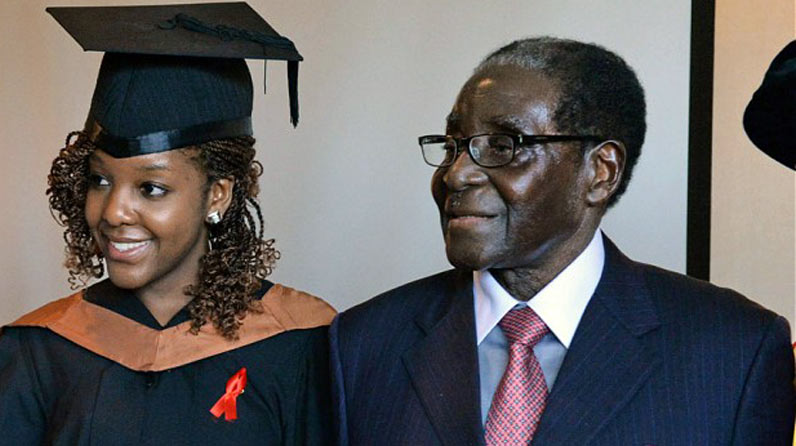 Bona Mugabe, 27, daughter to former President Mugabe Robert has hired Chinese constructors to built on a land meant for state schools.
The land which is along Umwinsidale Road is exactly on the Outskirt of Zimbabwe top city Harare.
The construction was still going until the long serving President Mugabe was overthrown.
Sources indicated that construction materials were still lying in the field which was now under the guard of police.
Rusty Markham, councillor for the opposition Movement for Democratic Change Party, told the Telegraph: 'This was City of Harare land. Planning years ago was that a school would have been built on this site.
The 37 year serving president has a luxury palace valued to be atleast 6 million shillings.
Bona Mugabe is the second child and only daughter of former Zimbabwean President Robert Mugabe and Grace Mugabe, who also have two sons. She shares a name with Robert Mugabe's mother.
Comments
comments