Matatu Tout Shows Rare Act Of Kindness, Returns Lost Phone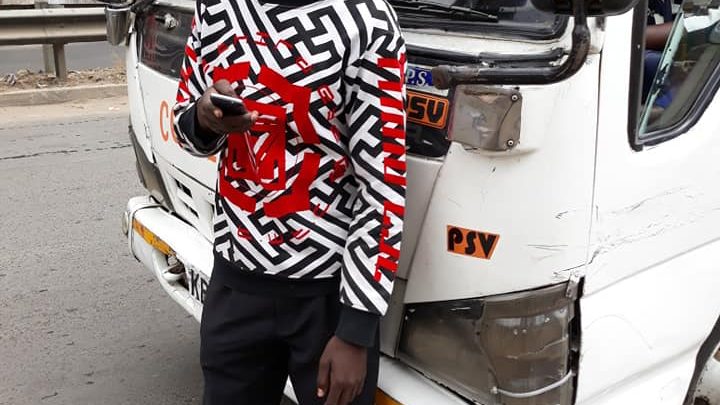 A matatu tout has been praised with Kenyans after showing a rare act of kindness.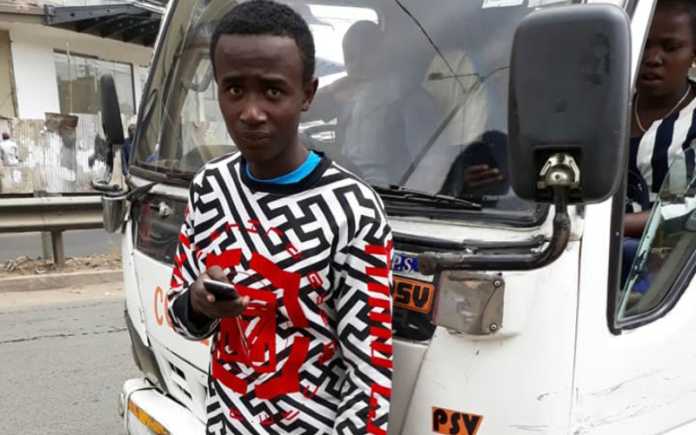 Kennedy James Nyaga working with Compliant matatus plying the Eastleigh – CBD route returned a lost phone to one of his passengers.
The story of kindness was made viral by a social media media user identified as Mohammedlight Abdi.
Abdi wrote in social media that he had tried to call his cousin but someone picked it and told him that the owner had forgotten it.
The someone was James, the honest tout.
This Morning, The 10th Day Of February, 2019, My Cousin Lost His Phone In The Compliant Co. Matatu Kbv 534z Plying Between Eastleigh And Town.

In An Effort To Trace The Phone, He Dials His Number And A Voice On The Other End Received It Who Happens To Be The Conductor Of The Matatu One Kennedy James Nyaga.

Kennedy Informed Us That He Is At Pumwani And True To His Words I Catch Up With Him At Pumwani Stage Near Pumwani Hospital Where I Collected The Phone From Him.

Mr Kennedy James Nyaga Is A Rare Gem Of A Conductor In The Matatu Industry And Deserve Praise, Respect And Admiration. His Action Is Heroic, Enviable And Commanding!

Such Is What We Should Be Doing In Our Everyday Life.
Comments
comments