Meet Marsabit Teen Who Left Goats For World Cup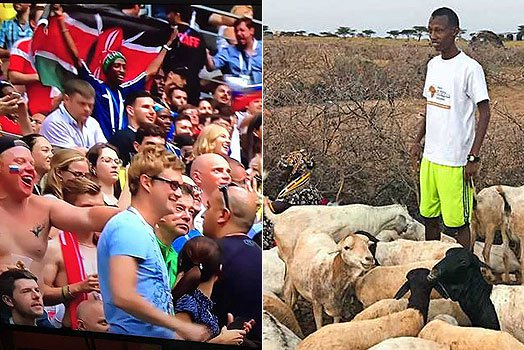 Ogom Asugo from Marsabit county who is in Moscow for the Fifa Foundation Festival has won the hearts of many Kenyans after he was captured by a stray camera raising the Kenyan flag so high during the Round of 16 clash between Spain and host Russia.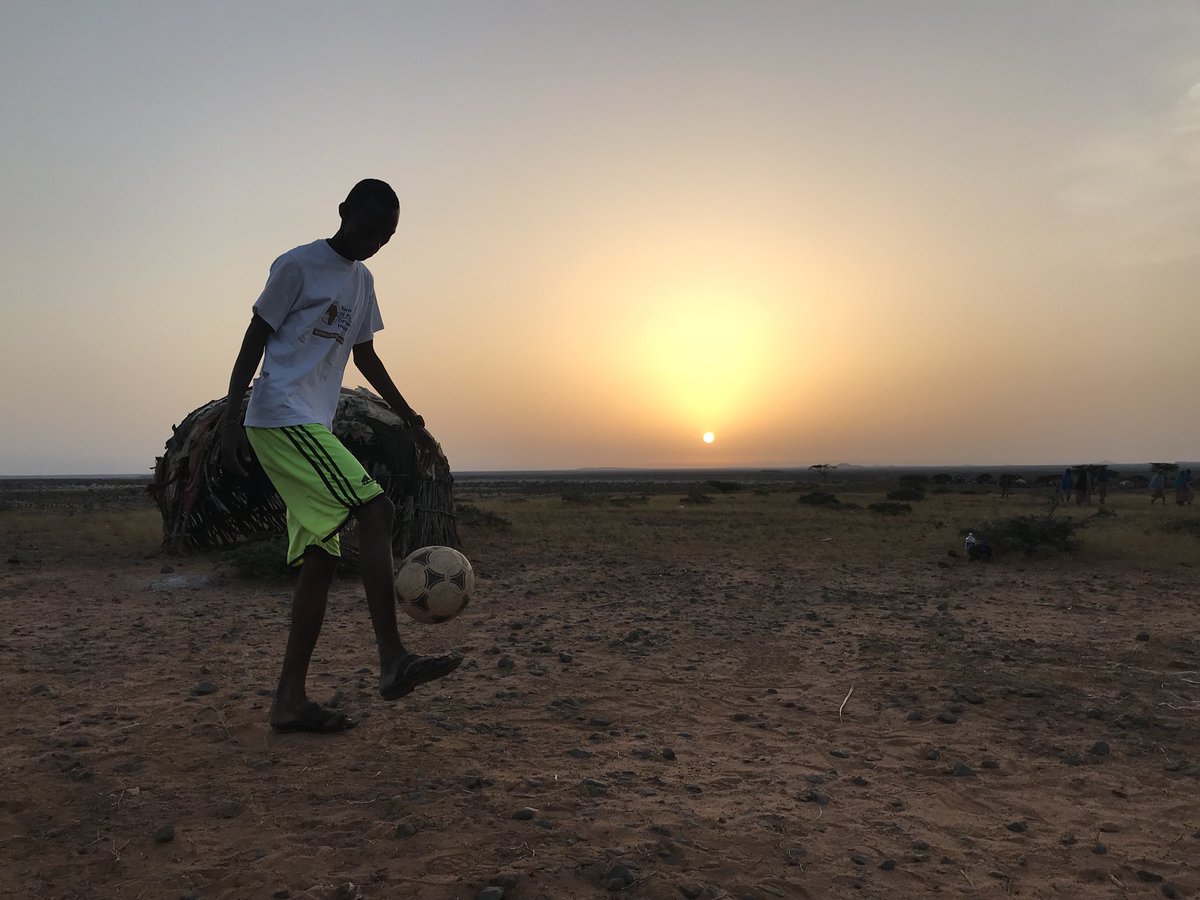 The teen striker Ogom was part of other four other teens from Marsabit county who were part of  Horn of Africa Development Initiative (Hodi) NGO delegation.
A total of 48 NGOs drawn from 38 countries are using football to drive social positive change for a period of 10 days in Russia.
The 18 year old kid is also a goat farmer.
Twitter feed
From far flung Marsabit to Russia. Kenyan flag at Russia Vs Spain match .Well the young man raising our flag high is Ogom Asugo a Teen Striker from remote Kargi in Marsabit County. Kenyas delegation invited to FIFA Foundation Festival Thanks to @fatumabdulkadir pic.twitter.com/vNsKDWXF93

— Mohammed Hersi (@mohammedhersi) July 2, 2018
Call it patriotism, a proud Kenyan shows up, even in a World Cup Round of 16 match between Russia and Spain in Moscow, and carries our flag high up!!!!
#ESPRUS pic.twitter.com/wuZfBx2AlN

— Erica (@_ericndemange) July 1, 2018
#KTNRussia2018
This #WorldCup has 1 of the most painful exits but even though we had 5 African teams in the tour' they went & regrouped as nations & we now have a United Africa in France' squad but again the Kenyan spirit also NEVER dies.NOTICE the Kenyan flag in #ESPRUS game? pic.twitter.com/6ToTkpcLDh

— Kowa Fredrick (@KowaTheGreat) July 1, 2018
A proud day indeed for the young player from #MarsabitCounty in #Russia #Moscow on invitation of #FIFA for an official #FIFAFoundationFestival alongside #FIFAWorldCup as part of @Hodiafrica delegation flying the kenyan flag high as we #shoot2scorenot2kill #WorldCup pic.twitter.com/5srgkUgani

— Fatuma Abdulkadir (@fatumabdulkadir) July 2, 2018
Comments
comments