#Njaanuary , 10 Reasons Why Many Kenyans Kick-Start Their New Years With Deep Pockets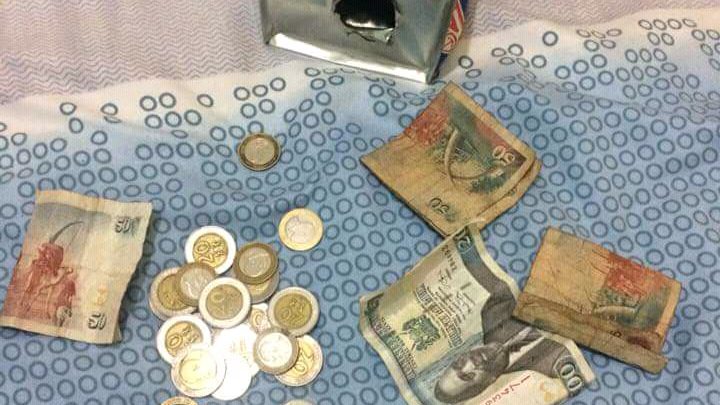 Why is January one of those financially difficult months for many Kenyans? We can begin looking at why the month is at all cost one of which many Kenyans experience low circulation of money with low inflation of products.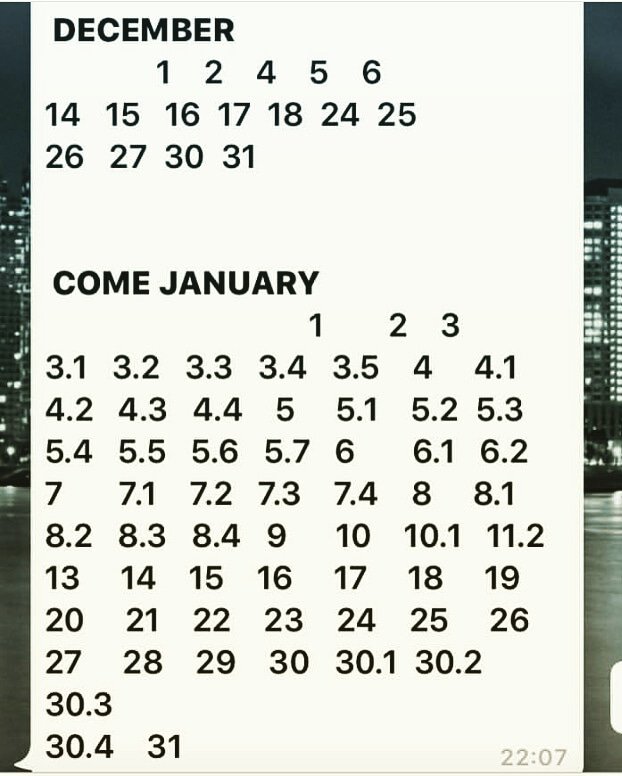 What is it you have done that has costed you to experience these difficult moments unlike other months?
1.You were paid just before Christmas, meaning either 22nd, 23rd or 24th. This makes a very big difference in terms of the duration you normally take to receive another salary. Making it about. normally you will take less than 31 days, but this time round, you will take 10 more days to your next pay day making it to atleast more than 41 days to your next pay day.
2. Another reason, is people become so much extravagant during December than in any other months on many occasions, these drains even the little coin you would have saved for future.
3.January presents as a month of paying alot more extra bills, such as school fees, yearly renewals and they are usually basic human wants which cannot be skipped or postponed easily
4.Planning is something that has not been well exploited by most of the younger and middle class generations. We make money and spend without accounting for every coin that comes or goes out. Suppose you had planned, most of the stuff would be a smoothly revelation in January
5.If you would have thought of Investing the little you had in 2017, you surely would have had a harvesting moment in 2018 January. But most of us consider spending even when it is not supposed to. Invest and your next Njaanaury would be at bay
6.Financial Management is a key activity for most of us who usually ignore it. You have to know when to spend or not, what to buy and how to buy is all about money management skills.
7.Many of those who complain about Njaanuary put all their eggs in one basket,when thunder strikes, it breaks everything sending all of them back to the drawing board. But it is good to diversify your investment
8.Over reliance on relief and philanthropy is another reason for January chronicles. If we all can agree that we can make it, very few will be left in need of the vital help that is scarcely available
9.Corruption and bad governance plays at most. The government announced that the subsidized Unga will be no more, sending the locals into a stampeded for the remaining stock which was going at a controlled rate of Ksh.90
10. Most of Kenyans do not care about tomorrow, they would spend their last coin today and say tomorrow would take care of itself, That's why December even those who have made little fortunes are spending bigger than those who should be spending that way.
People should just live within their means .
Meanwhile, twitter is still on fire with Njaanuary memes
#Njaanuary everything that can be eating must be preserved to be eaten,hakuna kuosha sufuria ya ugali. pic.twitter.com/l2e5pVg7wF

— charlesweda (@charlesweda) January 16, 2018
This is how people check their bank accounts in January
🏃#Njaanuary
😂😂😂😂😂 pic.twitter.com/RHR7sBqh3o

— 👉RANDY❎BWOCHA👈 (@_Bwocha) January 16, 2018
I got to give myself salo advance aki.. #Njaanuary pic.twitter.com/WHpA02QW8q

— Soja Kaiser Anthony (@Antonthia) January 16, 2018
#Njaanuary needs a strong creative man. pic.twitter.com/RwY2PuTbkM

— Moseax™ 🏉 (@Moseax) January 15, 2018
#Njaanuary ni kubaya even thieves understand. pic.twitter.com/AEZ8VADNuI

— Daniel Ongeri (@dan_ongeri) January 16, 2018
It's #Njaanuary & makeup is expensive. #BbkEcon2018 #PollPetitions Kitui West. Bukhungu. Juja. High Court. Rwanda. pic.twitter.com/4aXYOJ93mL

— Kariuki Kamau (@Karismemes) January 16, 2018
If you are experiencing the #Njaanuary fever, if you are having some financial difficulties usijali nitakusort leo kwenye #MamboMseto #MsetoHipHopTuesday 12pm-3pm @RadioCitizenFM pic.twitter.com/6O81P083a7

— Mzazi Willy M. Tuva (@mzaziwillytuva) January 16, 2018
KENYANS stop it pleaaaase!!😂😂😂🙌🙌🙌🙌🙌
Thread#Njaanuary pic.twitter.com/guINxYfhmA

— George™ (@GeorgeMarkton) January 16, 2018
#Njaanuary jokes have become too much, but still funny #Goteana pic.twitter.com/JOOj2fbE1t

— NICANORY MUHANDO (@nicmuhando) January 9, 2018
This #Njaanuary my Rings and I.. #Juja #PressPass pic.twitter.com/Ulbf7yK8U2

— Steve Mato Mato™ (@stevematomato) January 16, 2018
Comments
comments