Did ODM's Top Member Noah Akala 'Plant' Wanjigi's Death Advert ?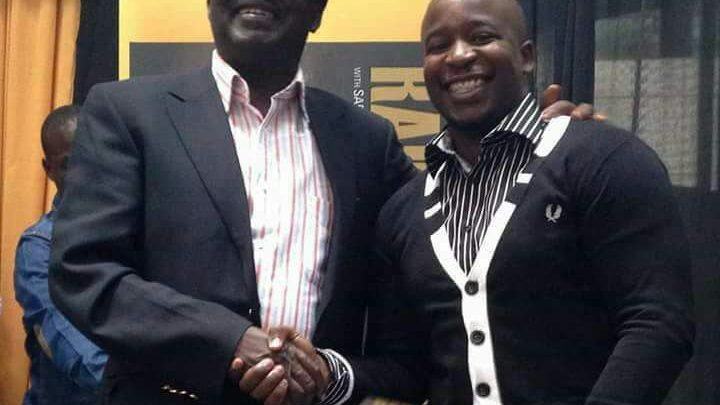 A young man identified as Noah Akala who is the Deputy Director of Campaigns, Orange Democratic Movement and self declared Sergeant of National Resistance Movement, has been lableed as the man who carefully and cleverly planted Jimmy Wanjigi's death advert on Daily Nation Paper using a fee of Ksh.92,000.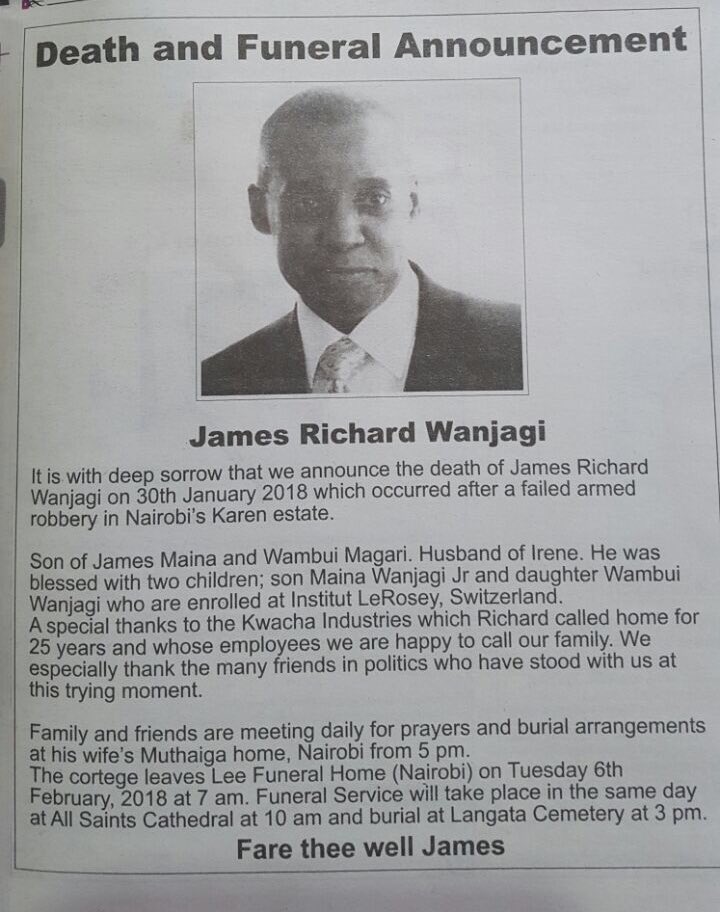 NMG which owns the top publishing paper had reported the matter to police and apologized to the ODM billionaire Jimmy Wanjigi.
However NMG have been in hunt for the unknown man who was captured on their CCTV at Nation Centre.
Social media however claim to have identified the culprit on behalf of Nation Media Group.
They say that the man in question is a top NASA member who is out to finish the presence of the tycoon in NASA.
Noah Akala has denied the claims and thinks he does not resemble the guy on the tape
UPDATE: Thanks for all those who've alerted me to the defamatory posts doing the rounds. I've got 10 names of those behind it. Taking appropriate action. pic.twitter.com/xWsWph6g2v

— Dr.Oduwo, Noah Akala (@OduwoNoahAkala) February 8, 2018
This is the photoshop I am most concerned about; it is hurting members of my family!😂 pic.twitter.com/FDGDmhij7T

— Dr.Oduwo, Noah Akala (@OduwoNoahAkala) February 8, 2018
Here is what the NMG group shared in search of mysterious man
What Twitter thinks
This is a clear Indication That @ODM could have executed their own People at Uhuru Park During FAKE swearing in Ceremony and Plced it on Government Security team Orange House staff NOAH AKALA published Wanjigi obituary Message #MigunaDeported pic.twitter.com/mLDOqLBSbC

— Langat Kiprop 🇰🇪 (@Robaa82) February 8, 2018
ODM party operative Noah Akala murdering Jimi Wanjigi simply because the party cannot afford to pay the cash they owe him. Soon Wanjigi will claim a full ownership of the party. Most supporters will be deported to Chama cha Mashinani. #CSVetting pic.twitter.com/TrkAEVHGSG

— Lord Franny (@NebLordFrancis) February 8, 2018
BREAKING: The mysterious man who handed in Jimmy Wanjigi's Death announcement that was printed by the NMG has been Identified as Noah Akala. An ODM operative!!

I once said that NASA-NRM will kill their own and pin it on Jubilee. pic.twitter.com/BT8Nmxp0XP

— Man Nyari (@mannyari2) February 8, 2018
Comments
comments