Opportunity Alert- SGR Is Hiring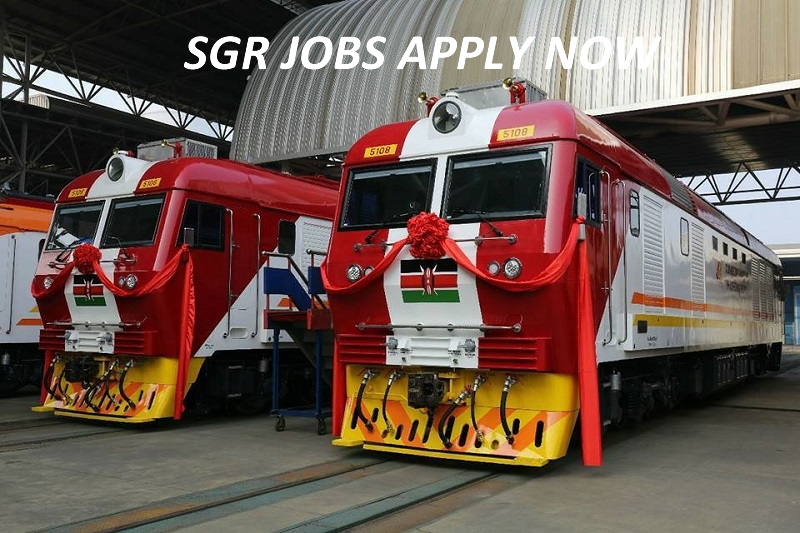 The much louded Standard Guage Railway has finally been set and launched for operations, this therefore means more job creation as the president announced during its launch.
And SGR are hiring train workers based on the responsibilities listed below.
If you feel you can do the work listed below, go ahead and match your application details well before submitting
Job Descriptions

Be responsible for loading and reinforcing cargo, sealing, covering awning cloths for the reception and departure cargo trains as well as checking and arranging the shutting status of train doors and windows.
Implement train reception in advance to train arrival according to specifications, hand over goods documents to locomotive driver, carefully check the train existing in station and handle issues timely in case of discovering.
Timely check the cars in a train, and avoid train formation violating the specifications and separating between train and notes.
Confirm and report the arrival trains, prepare sequential list for departure train formation, manage goods documents and timely submit accordingly to specifications in time.
Arrange cargo bill according to the notice on shunting operation plan and sequential list for train formation, carefully calculate the train weight and converted length. Prohibit against arbitrarily increasing and decreasing cargo tons and length.
Assist Assistant Station Attendant, Train Tail Operator to carry out train reception and departure, stopping wheel of train stopping, assembling and disassembling train tail device.
Strictly practice personnel safety operation standards to ensure personnel safety.
Participate skill and service training according to provisions in spare time, improve skill and service level, and actively attend meetings organized by train station.
Complete other works arranged by station.
Comments
comments