Pope Francis Receives A New Lamborghini Sports Car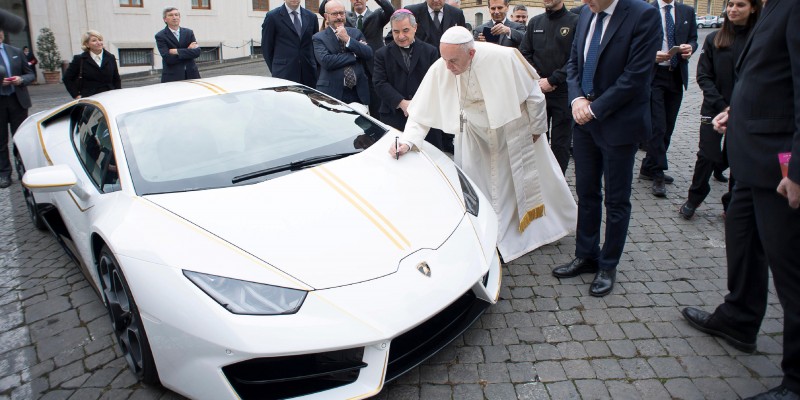 Pope Francis received a Lamborghini vehicle today and immediately arranged to auction it to raise funds for charity.
The Argentine pontiff received yesterday at his residence in Santa Marta the dome of the luxury car, which gave him "a unique edition of the Hurricane model", a car that in its traditional version costs from 230,000 euros. That is about 35 million Kenyan shillings.
According to the press office of the Vatican, Jorge Bergoglio decided to auction the car through the house Sotheby's and distribute the proceeds in three humanitarian projects.
The funds will be divided between a project that seeks to help the return of Christians to the Iraqi plateau of Ninive through the reconstruction of their homes; the Pope John XXIII community, which helps women victims of trafficking and prostitution; and two Italian organizations that provide humanitarian aid in Africa, especially women and children.
Comments
comments