President Museveni Takes A Two-Day Off To Graze His Cows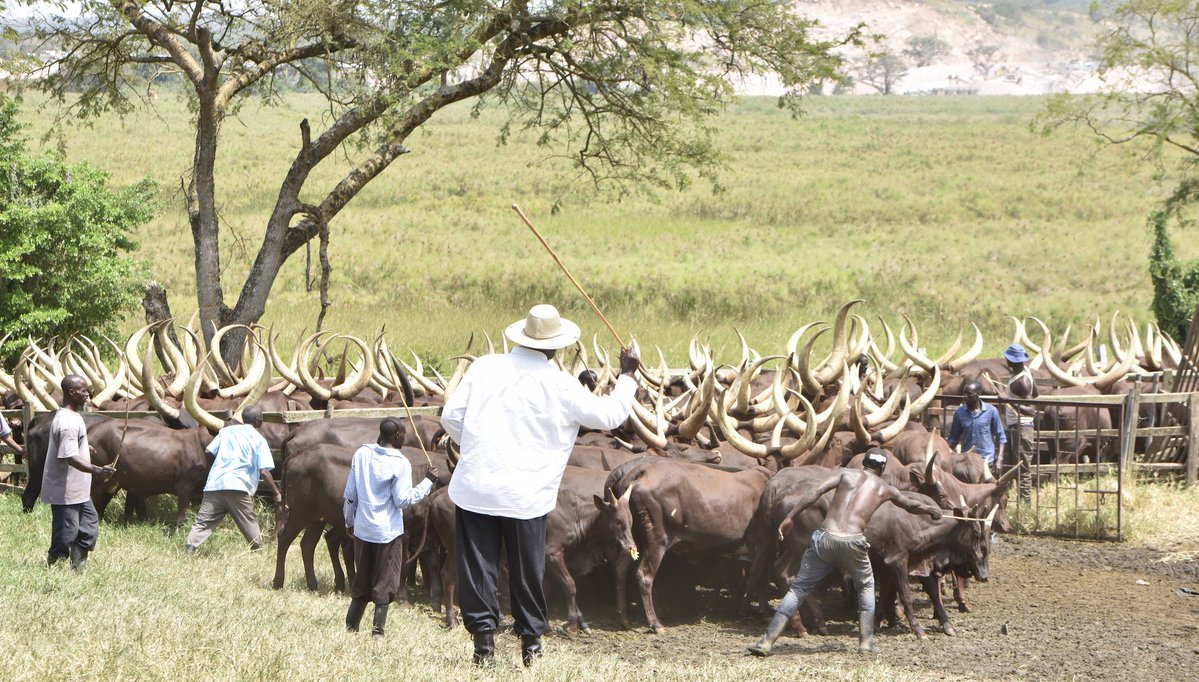 If you follow President Yoweri Museveni's lifestyle, you will be forgiven if you thought he was no longer a head of state.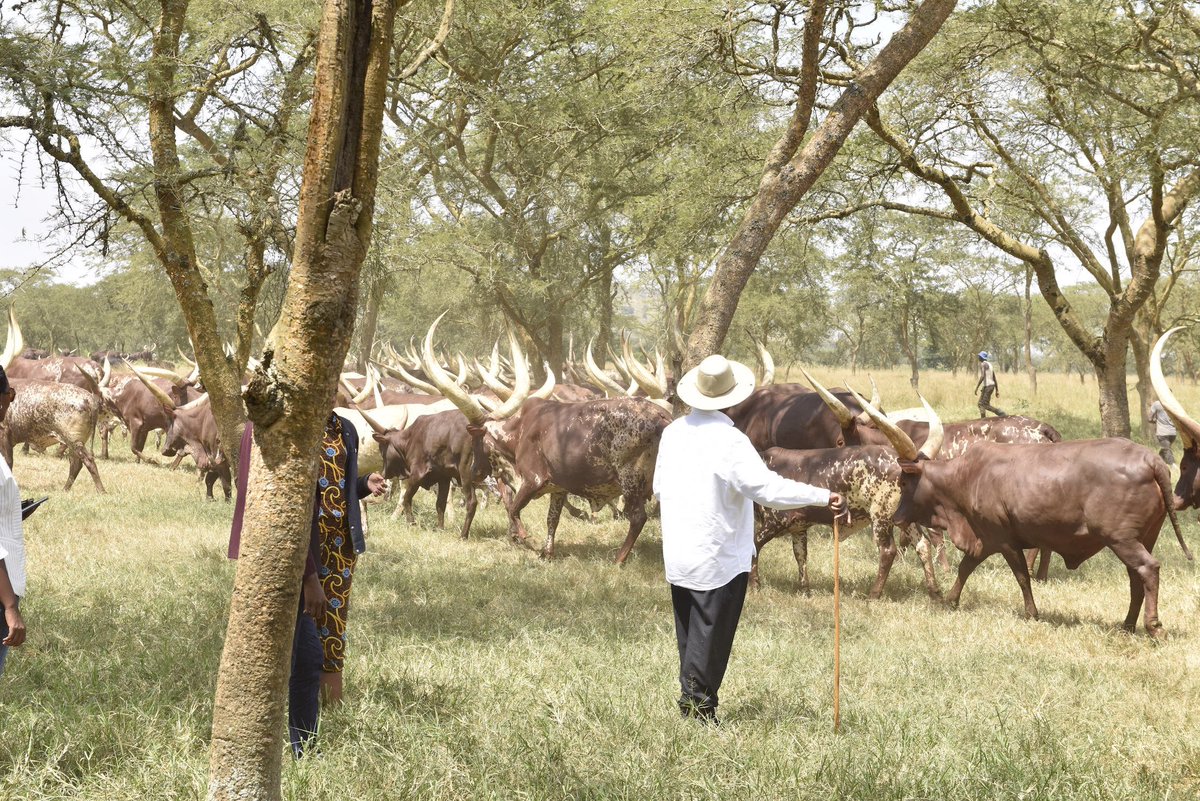 Just after warning his soldiers over prostitution, Museveni told us that he was not growing old because he does not drink alcohol, giving a healthy tip to those who like the bottle.
And today, he has shown the office men and blue collar men a door to farming.
The chief in commander of Uganda armed forces took to twitter to appreciate the value of indigenous cows and importance of believing in our very own home breed animals rather than those we consider artificially empowered breeds.
This indigenous breed is much more resistant to diseases than the Friesians and less costly to rear. It has high quality beef compared to Fresian breed. pic.twitter.com/xjRbVAooqd

— Yoweri K Museveni (@KagutaMuseveni) December 12, 2017
On this Kisozi farm, each cow on average produces about 25 litres of milk daily and we are working to improve this yield. pic.twitter.com/qgPRtAwGkw

— Yoweri K Museveni (@KagutaMuseveni) December 12, 2017
Some people concentrate on the physical look of cows, their colour, the shape of horns etc. I believe we should first concentrate on milk yield and beauty thereafter. Not-so-beautiful cows can still produce more milk than those with good colours. pic.twitter.com/QEcSRXNHYa

— Yoweri K Museveni (@KagutaMuseveni) December 12, 2017
Spent the last two days at my farm in Kisozi, Gomba District.
I want Ugandans to know that you can keep indigenous breed of cattle and still have high milk yield and good quality animals. pic.twitter.com/CrIdTl2OoM

— Yoweri K Museveni (@KagutaMuseveni) December 12, 2017
Comments
comments