Internship
Safaricom's 2023 Internship Program Welcomes PwD To Apply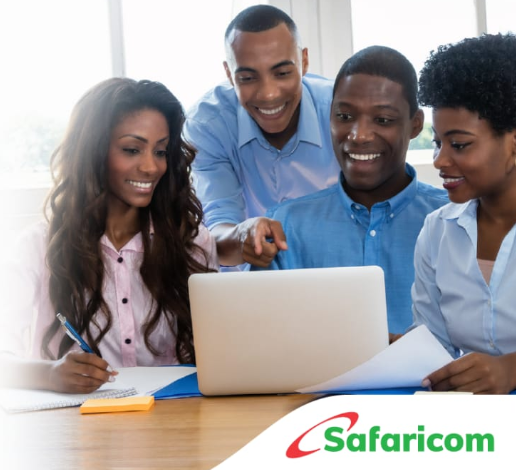 At Safaricom, our dedicated efforts revolve around constructing a world that is more inclusive and sustainable for everyone. As a pioneering technology company driven by digital innovation, we harness the power of technology to establish networks that empower individuals to connect and deliver value for our esteemed customers and stakeholders.
We are delighted to announce the launch of our Persona with Disability internship opportunity for the year 2023. This opportunity is available across various divisions within Safaricom, including Commercial, Business Development, Enterprise Business, Financial Services, Internal Audit, Finance, Corporate Affairs, Human Resources, and Technology.
Through our internship program specifically designed for individuals with disabilities, our aim is to foster inclusivity and enable talented graduates to develop and flourish within Safaricom, becoming an integral part of our digital and leadership talent pool. Our interns gain valuable experience through cross-functional rotations, meaningful interaction with leaders, formal training, leadership development initiatives, and a rigorous performance evaluation process. Collectively, this comprehensive and diverse approach is designed to accelerate the development of future leaders in alignment with our company's mission.
We are seeking innovative fresh graduates who embrace emerging technologies, exhibit a continuous learning mindset, and possess the drive to seize opportunities and generate meaningful solutions to various challenges. At Safaricom, we prioritize creating a nurturing environment where every individual feels respected, valued, and appreciated, enabling them to bring their authentic selves to work as they embark on their career journey.
QUALIFICATIONS
We are searching for candidates who meet the following criteria:
Holders of a degree, or individuals in their final or penultimate year of a degree program, or those who have graduated within the last year from an accredited institution of higher learning.
Demonstrated qualities of creativity, adaptability, and enthusiasm for learning.
A passion for technology, customers, and commercial acumen.
Strong academic performance.
WHAT'S IN IT FOR YOU
As part of the internship program, you can expect the following benefits:
Exposure to world-class technology and financial services.
Dedicated mentorship and guidance.
Opportunities for cross-functional rotations.
Leadership development initiatives.
Accelerated career progression.
Agile and hybrid working arrangements.
Attractive remuneration.
OUR SELECTION PROCESS
Shortlisted applicants will undergo a comprehensive selection process, which includes a technical assessment, a psychometric assessment, and a virtual assessment center.
Note:
Please be aware that you will be participating in a competitive recruitment process, where your skills and qualifications will be compared to those of other applicants.
HOW TO APPLY
If you believe you are ready to take on this challenge and possess the required qualifications and experience, please update your candidate profile on our recruitment portal and click on the "apply" button. Don't forget to attach your resume to complete the application process.