SA's Soccer Wonder-kid Succumbs To Injuries After Being Struck By Lightning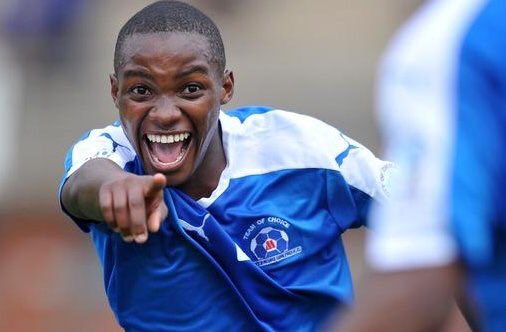 South African promising young footballer passed on two months later after he was struck by a lighting during a football match.
The 21 year old Luyanda Ntshangase went into coma after the accident during a friendly match with his club Maritzburg United.
The accident was reported on March 1st 2018, while his death occurred last week.
Lightning struck thrice at Maritzburg united!
After the recent deaths of Mlondi Dlamini (2017); Mondli Cele in 2016. We now mourning the passing of a 21 year old Luyanda Ntshangase who was struck by a lightning in March at training😭
Shap shap brayaka😢😢😢 pic.twitter.com/55z8TXh5cm

— Terrance Steenkamp (@TerranceSebela) May 4, 2018
The fallen star who made his debut two seasons ago against Kaizer Chiefs was among the 3 players who were struck by the lighting. Two of the players escaped with minor injuries while he suffered burns on his chest.
His club Maritzburg United sits fourth in SA's top league dubbed Premier League
Comments
comments