In Kenya, as in many parts of the world, the entrepreneurial spirit thrives. Many individuals are eager to break free from the confines of traditional employment and start their businesses.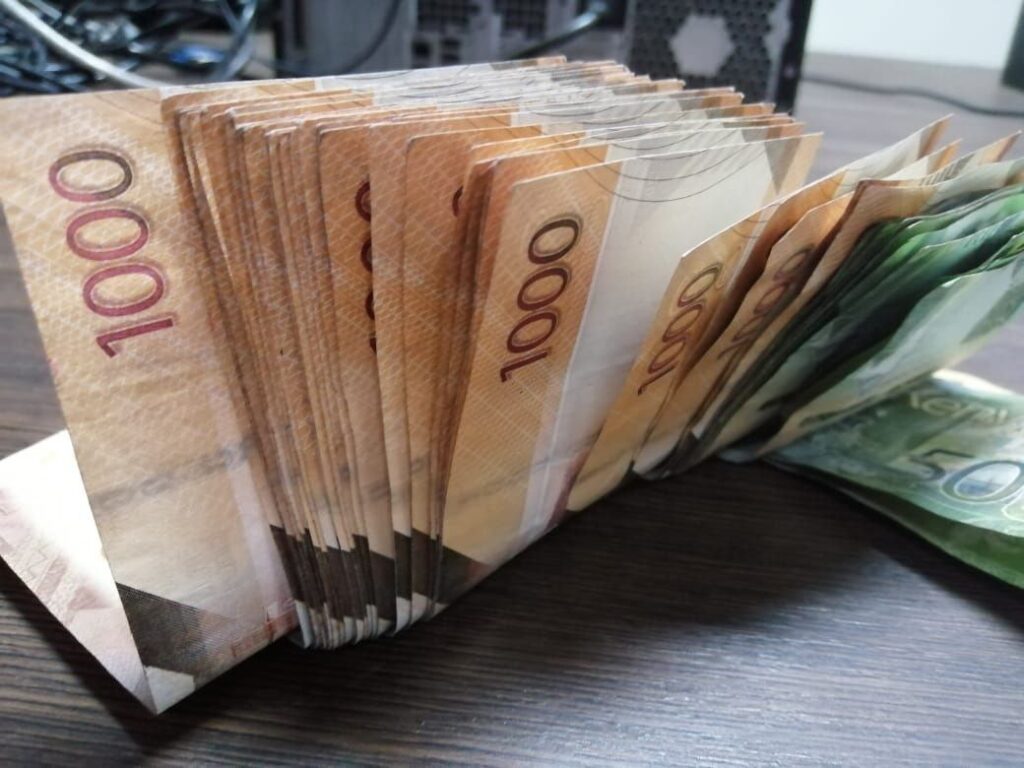 While the idea of entrepreneurship can be daunting, there are several lucrative business opportunities that can be launched with a modest capital investment ranging from Kes 20,000 to Kes 100,000.
Here, we explore ten such businesses that have shown promise in the Kenyan market.
1. Scrap Metal Business

Kenya's construction industry is booming, and scrap metal is in high demand. With just Kes 20,000 for equipment and a network to collect scrap metal, you can start this business. The value of scrap metal is determined by weight and type, making it an accessible venture for many.
2. Salon

The beauty industry is thriving in Kenya, and setting up a salon can be a profitable endeavor. From haircuts to manicures, the services offered in a salon cater to a diverse clientele. Kes 100,000 can cover the cost of equipment, rent, and initial marketing.
3. Car Wash

As more Kenyans own vehicles, the need for car wash services is increasing. Starting a car wash business requires water, cleaning equipment, and a good location. With an investment of Kes 50,000, you can enter this lucrative market.
4. Butchery

With a capital of Kes 100,000, you can open a small butchery. The demand for quality meat remains steady, making this a promising business option. Ensure you adhere to hygiene and safety regulations.
5. M-Pesa Agent

Becoming an M-Pesa agent is an excellent opportunity for entrepreneurs with Kes 20,000 to invest. This mobile money transfer service is widely used across Kenya, and you can earn commissions on transactions.
6. Commercial Cleaning

Businesses are always in need of professional cleaning services. With Kes 50,000 for cleaning equipment and marketing, you can start a commercial cleaning business. Offering quality service will help you secure long-term contracts.
7. Boda Boda Business

Boda bodas, or motorcycle taxis, are a popular mode of transportation in Kenya. Starting a Boda Boda business may require around Kes 80,000 to acquire a motorcycle and relevant licenses. This business can be profitable, especially in busy urban areas.
8. Online Accessories Store

E-commerce is booming, and starting an online store is an option with an investment of Kes 100,000. You can sell accessories, such as jewelry, bags, or clothing, to a wide customer base.
9. Day Care

Childcare services are in demand as more parents work. With Kes 80,000 for toys, safety equipment, and a safe space, you can start a home-based daycare. This is not only profitable but also a fulfilling way to contribute to your community.
10. Milk ATMs

As the demand for fresh milk remains constant, installing a Milk ATM can be a lucrative venture. With around Kes 100,000, you can purchase a Milk ATM machine and establish relationships with local dairy farmers.
Starting any business in Kenya requires research, determination, and compliance with relevant regulations. It's essential to conduct a thorough market analysis, create a business plan, and focus on customer satisfaction. Each of the mentioned business ideas has its unique set of challenges and opportunities, so it's crucial to choose one that aligns with your interests, skills, and local market conditions.
Kenya's entrepreneurial landscape is diverse and dynamic, offering countless opportunities for aspiring business owners. With a little capital and a lot of dedication, you can turn your dreams of entrepreneurship into reality while contributing to the growth of your community and the Kenyan economy.