Nairobians Bump Into On Foot Kenyatta In The Streets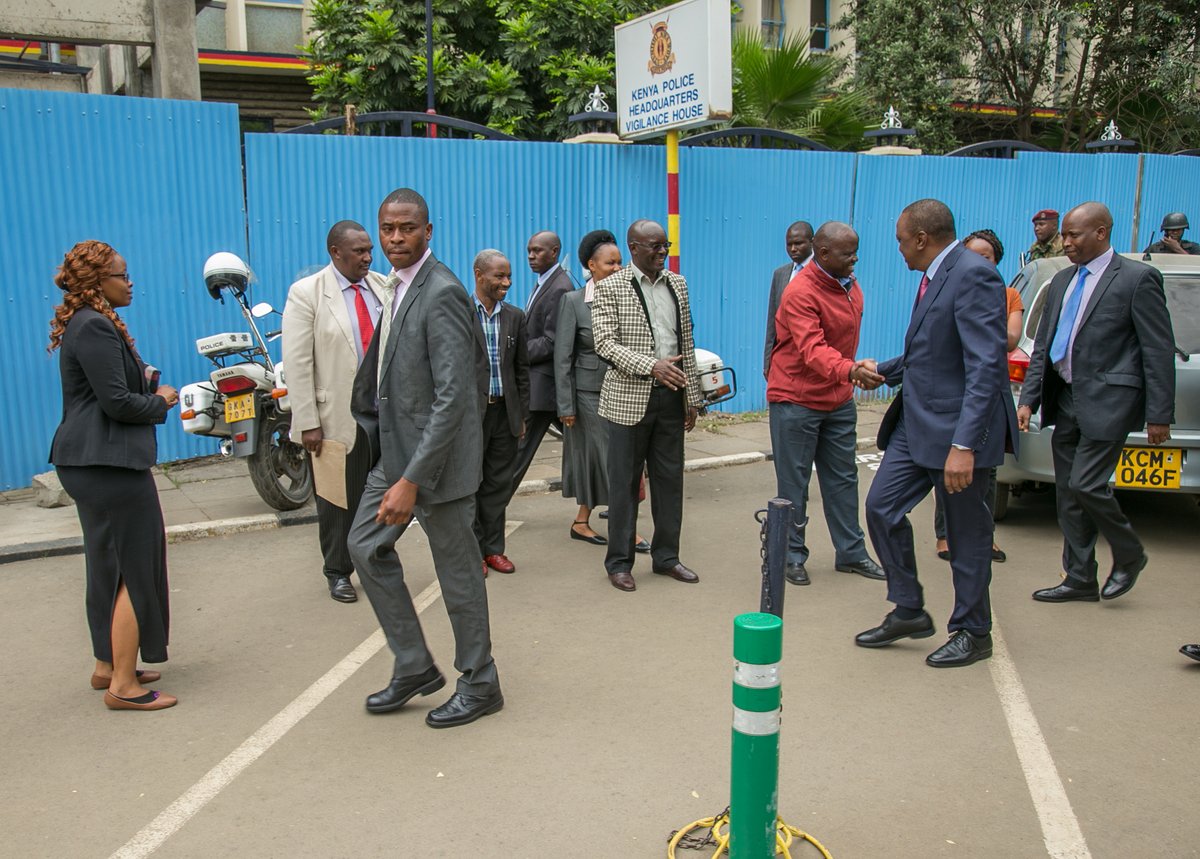 Uhuru Kenyatta surprised the men and women who were on the street of Harambee avenue in Nairobi when he brushed shoulders with them as he walked to the National Treasury which is on the same avenue located about 100 metres from his presidential office.
The presidential election he won on October 26, though controversial, had been upheld by the supreme court early in the week.
The president was headed to the National Treasury where he had scheduled minutes of meeting with top government officials.
All the business and traffic movement on the ever busy avenue was brought to a standstill.
Walking to National Treasury from my office at Harambee House for a meeting with the economic team. pic.twitter.com/QFPyAQXTR4

— Uhuru Kenyatta (@UKenyatta) November 22, 2017
Walking to your old office, great. I tried telling someone to walk one day they refused and convoyed next door literally!

— Benji Ndolo (@BenjiNdolo) November 22, 2017
You can hate him all you like..but my president is too cool, big up Godspeed in a tough s cond term, let's attack #NASA with love hugs and developement that uplifts the people

— mtumzuri (@mtumzuri) November 22, 2017
Comments
comments