Unilever And One Acre Fund Are Looking For Paid Interns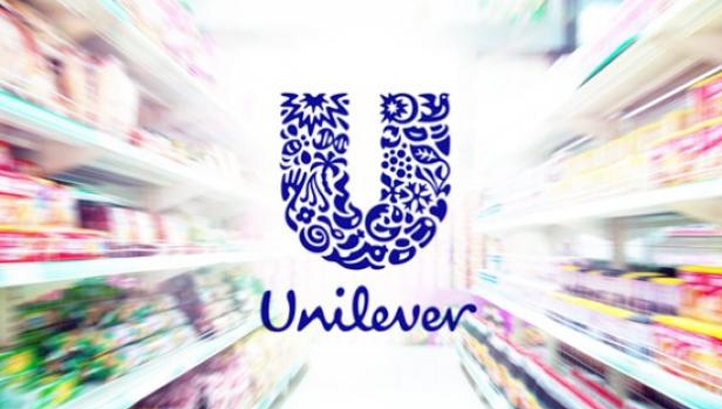 Unilever Programme
The Unilever programme is designed to grow you into a manager within 3 years, through handson learning alongside worldclass experts. You'll develop your individual leadership skills by working on live projects which offer you all the experience you need to become ready for your first management role. Over three years you'll cover up to three placements.
Responsibilities for the Customer Development Graduate Trainee Job
You'll build partnerships with our wide range of customers – supermarkets, superstores, convenience stores, drug stores, discounters, online retailers– so that we reach our target markets. That could mean working together to maximise a new product launch, recommending the right range of products, developing marketing programmes, negotiating an annual business plan, or looking for new business opportunities.
Our Customer Insight and Innovation Centre allows us to work with our customers in exciting new ways. Our people have the opportunity to make a big impact every day on a local level and the globe.
Qualifications for the  Customer Development Graduate Trainee Job
Graduate Degree (not longer than 24 months after graduation) or student of last year
Fluently communicating in English
Having first job experience (e.g. gained during internships)
Having high level of analytical skills
Customer and consumer oriented
Goaloriented
Enthusiastic and creative
Passion for growth
Ready to start their journey in the beginning of June 2017
You will also need to be flexible about where you are based during your time on the scheme as your rotations could be based at different locations.
How To Apply
One Acre Fund
Wanted – Program Intern, One Acre Fund (Various Departments in: Nairobi, Western and Nyanza) Ambitious university student or recent graduate with interest in social enterprise, agriculture, microfinance or development to assist our teams to change the lives of smallholder farmers across East Africa
Recognized as one of the top 20 NGOs in the world One Acre Fund has been serving farmers in Africa since 2006. Founded in Kenya, we now serve more than 400,000 farm families across 8 countries in East and Southern Africa.
One Acre Fund provides asset-based loans, training, delivery and marketing services to smallholder farmers. We put farmers first in everything we do. Learn more at www.oneacrefund.org
One Acre Fund is looking to place a cohort of paid interns in several departments beginning June 2017. For twelve weeks (from June 2 to August 30), interns will work on impactful projects, receive mentorship from organizational leaders and provide support to One Acre Fund's operations. Interns will be given substantial work assignments and asked to produce high quality deliverable.
Opportunities may be available in the following departments:
Business Development & Communications – tells the story of One Acre Fund's smallholder clients to donors, supporters and the world.
Finance, Audit – supports our operation with financial advice, reporting. Reduce waste and inefficiency by improving processes
Field Operations – serves farmers directly with training, input delivery and loan servicing
Government Relations and Policy – builds and maintain relationships with government and other stakeholders. Help shape rural development policy.
Procurement, Supply Chain and Logistics – sources and delivers the quality inputs and supplies our farmers need each season
Product Innovations, Monitoring and Evaluations, Ag Research – conducts research that measures the impact of our core program and finds the next innovative solution for our farmers
People Operations – supports the rapidly growing One Acre Fund family of leaders, finds the next generation of talent.
Tech – build the software and tools that help us serve more farmers
Interns will be valued members of the One Acre Fund family. We ask all staff to take a "Farmers First" attitude and
approach their work with humility. Specific projects may change with the needs of the organization.
Professional Development
One Acre Fund invests in building management and leadership skills- even at the intern level. Your manager will invest time in your professional development.
We provide constant, actionable feedback delivered through mentorship and a final performance review upon completion of the internship period.
We also have regular one on-one meetings, where we listen to and discuss career goals, and work collaboratively to help develop the skills that would put you on your desired career track.
Internship Programme Qualifications
We are looking for truly extraordinary candidates for several competitive internship positions. No prior experience is required and candidates who fit the following criteria are strongly encouraged to apply:
Exceptional recent college graduates or students with at least two years of university coursework completed (i.e. third year students).
Strong work experiences. Examples include summer jobs, internships, fellowships or research positions while at school.
Leadership experience at work, school clubs, volunteer organizations etc.
Top-performing undergraduate background (include GPA/Marks on your application).
Strong interest in One Acre Fund's work serving smallholder farmers.
Strong desire for personal and professional growth
Flexibility and a willingness to take on varied tasks
Ability to work both independently and part of a team
Fluent in English and relevant local languages
Compensation
This is a paid internship. Interns will be provided with a reasonable stipend for the duration of their contract. Rural area based interns will be provided assistance in locating suitable housing. Top performing interns may be offered a full-time position.
How to Apply
Complete the Application Form linked here. by April 15th, 2017. Submitting a CV is optional but you must complete the application form including two essays.
As part of the application process, candidates will be required to complete written assessments, a phone interview and in-person interview at one of our offices. Final selection will be made in May 2017.
Comments
comments