Viral KDF Tea Escort Prepared In Health Hazard Environs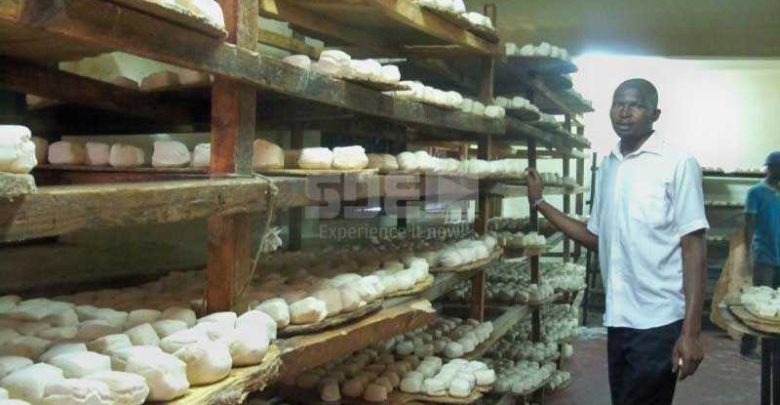 In Nairobi's normal house hold tables, KDF mandazi is a popular tea escort mandazi for about 2 years now. The Mandazi is not only cheap but big and delicious.
After two or at moist three one is good to go his daily activities.
But there is a new revelation about the mandazi.
The Mandazis are prepared in nasty and health hazard Nairobi areas located in Kawangware slum. Photos published on Standard Digital revealed that the Mandazis are made with less care of hygiene
Even from the on look of the store and where they are cooked and packed, there is nothing to smile about.
The raw dough is kept open on dirty shelves, women and men preparing it have not covered their heads and there are even fears that they do not have health certificates.
Even after getting packed in only first papers which are not packed either, they are ferried on open boda bodas who also do not seem to understand food hygiene
Incase of an outbreak, these mandazis can help the ill-full pathogens spread even faster than before.
The body charged with ensuring health and safety of food consumed in Nairobi should move fast and regulate this growing manece
Comments
comments